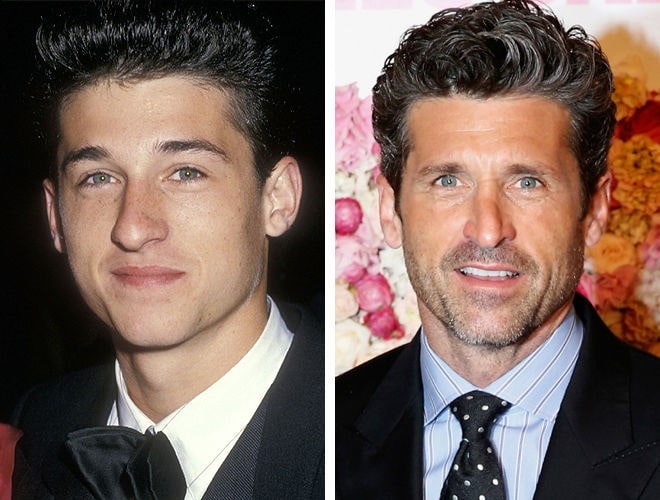 Patrick Dempsey is another American television star. There have been many brilliant roles in his career, but the most striking of them, without a doubt, is the role of Derek Shepard in the TV series "Grey's Anatomy". Filming in this project brought him huge popularity, making him an idol of millions of fans around the world.
Childhood and youth
Patrick Dempsey was born in Lewiston (Maine), thus becoming the youngest of three children in his family. His parents were descendants of Irish immigrants, and therefore always maintained a close connection with the historical homeland. Patrick's father, William Dempsey, worked as an insurance agent, and his mother, Amanda, worked as a school administrator.
Due to diagnosed dyslexia, Patrick did poorly at school. However, Dempsey more than compensated for the lag in other industries with his bright successes in sports. At an early age, he was engaged in cycling, as well as skiing. He achieved a lot in these sports disciplines, and therefore the coaches always singled him out among other guys. In addition to everything else, Patrick Dempsey also became famous for being able to masterfully juggle. At the national Circus Arts Championship, Patrick took first place.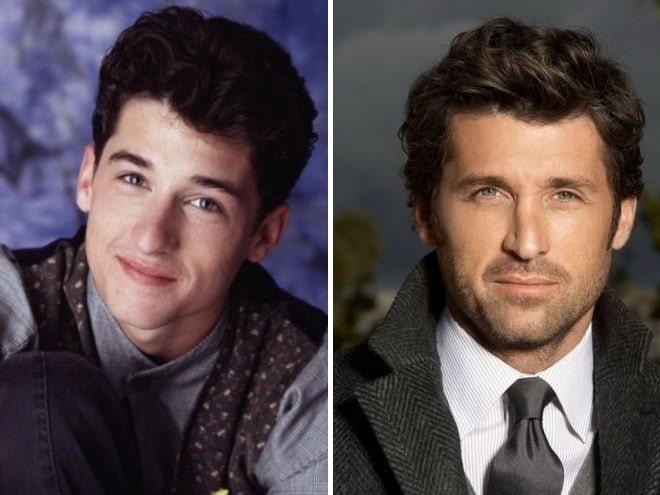 After going to New York, he took part in several young talent contests, and also got his own personal agent. Thanks to the efforts of the agent, he quickly found a role for himself in one of the theatrical productions and turned out to be very wealthy in his new profession. This was the beginning of the actor's long journey to the heights of American cinema.
Career
Without receiving a special education, Patrick Dempsey began to build his acting career. At first he juggled and sang in the television show, and subsequently found a place in a number of youth performances.
In 1985, Patrick first appeared on the big screen, playing a cameo role in the movie "Heaven Help Us". After that, the actor was noted in several little-known TV series. During this period, melodramas and comedies became his main direction in his work. In these genres, he was very organic, and therefore everywhere and everywhere the actor was waiting for success.
In the nineties, Patrick Dempsey skillfully alternated films of various genres. He played in comedies and action films, dramas and erotic films. Thanks to this, the actor became a real star of American cinema and television. He was loved by the audience and recognized critics. And therefore, at a certain point, his name began to appear frequently among the nominees of prestigious international film awards.
Each role was significant in the actor's career, but only one screen job became truly triumphant for Patrick Dempsey. We are talking about the role of Derek Shepherd in the series "Grey's Anatomy". Having played in this popular project, he instantly became a superstar of American television. For this work, the actor received the award of the Screen Actors Guild of the USA, and was also awarded several prestigious nominations.
Later, without interrupting filming in the series, Patrick played in many other popular projects.
Plastic surgery
Patrick Dempsey had a nose job, but was dissatisfied with the result of rhinoplasty. He admits that nose surgery is a forced measure designed to correct the consequence of a childhood sports injury. However, after the operation, the noticeable asymmetry of the septum did not disappear anywhere, but the tip of the nose changed shape. It is not known whether it has become easier for Patrick to breathe, but visually his nose is still far from ideal.
Let's admit honestly that Patrick Dempsey is endowed with some special charm and charm, thanks to which his not very successful rhinoplasty does not distract us!
Personal life
In 1987, the actor married actress Rocky Parker, a woman who was much older than him. Their age difference was 19 years, and the bride herself was the mother of the actor's best friend. This union existed for seven years.
In 1999, Patrick Dempsey got married for the second time. This time his chosen one was the manager and stylist Gillian Fink. Currently, the lovers live in Malibu, where they raise three children together.