Donald Faison, best known for his role as Christopher Turk in the TV series "Scrubs", made himself perfect teeth.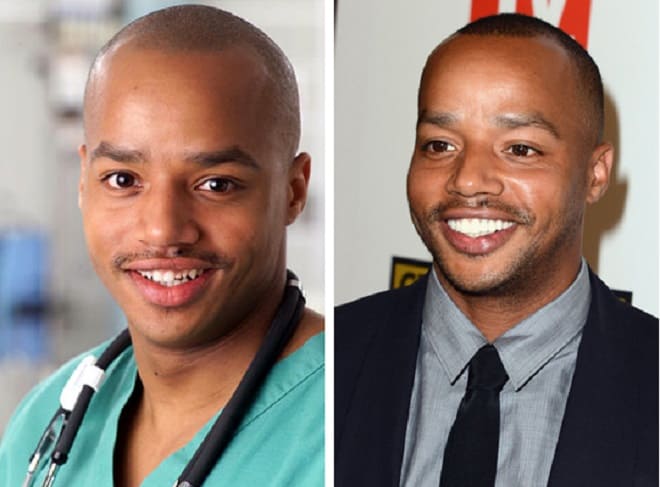 Before:
Donald was born on June 22, 1974 in New York in the USA. His parents, actors, worked in a Theater in Harlem. In addition to Donald, four other boys were brought up in the family. Parents often took their children to work, and Donald watched the work of actors, directors, and stage workers from an early age. Then the desire to become an actor awoke in the boy.
First, he enrolled in the children's art school at the theater. Then the boy was taken to the CityKids theater troupe. Faison also graduated from the LaGuardia School of Performing Arts. By this time, the actor had already played many roles in TV commercials and on the theater stage, so the guy decided that it was time to conquer Hollywood.
Faison realized early enough that his path was humor, and began acting in comedies and TV series. However, there is an opinion that famous film directors refused the actor serious roles because of his crooked teeth.
After:
Everything has its advantages. So, it was everyone's favorite comedy series that made Donald world famous – he was invited to star in the TV series "Scrubs" in 2001. At the end of the first season, Donald's character Dr. Christopher Turk became one of the most popular television characters. After becoming famous, Faison decided to work on his smile and made it truly Hollywood with the help of restoration of front teeth with veneers and crowns.