Kim Novak is a movie star who was advised by Donald Trump to sue a plastic surgeon.
The career of this actress began in the late 50s with Hitchcock's film "Vertigo". The gorgeous blonde then, strikes now only with the unsuccessful results of numerous plastic surgeries. Kim is trying in vain to regain her lost youth: first she did several facelifts, due to which the skin gradually thinned. The most negative result, however, is the "inanimate" smile that is constantly on the actress's face. The tips of the lips are poorly defined and end in loose hollows on the cheeks. Novak also changed the shape of her nose, but the shortened tip also doesn't look too good.
Kim Novak in her youth
In 1995, Empire magazine named Kim among the 100 sexiest stars in the history of cinema. She is a true legend of cinema and in the early 50s was the No. 1 box office star in the United States.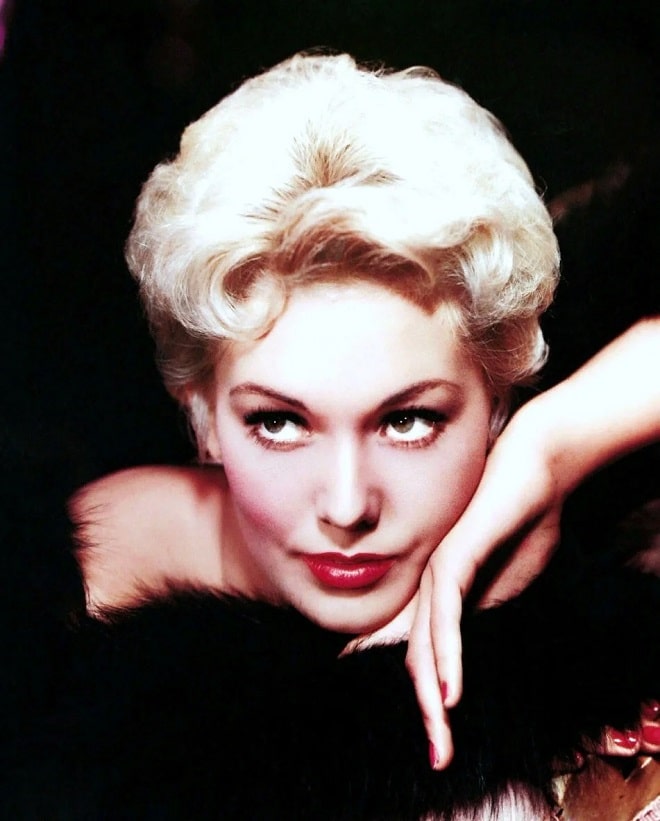 Czech by nationality, Kim was born in Chicago (USA) in 1933 under the name Marilyn Pauline Novak.
She first appeared on the big screen as a model in 1953, and began working as an actress in 1954.
The movie camera loved Novak's face, which was distinguished by its cold, "icy" classical beauty.
The motion picture "Vertigo", directed by Alfred Hitchcock, in which Novak played the female lead, invariably occupies one of the first places in the list of the greatest American films of all time.
Having had such a great success in Hollywood, Kim, at the age of a little over thirty, practically left the acting profession, acting only occasionally, and in 1991 declared that she considered her career completely finished.
Novak's contribution to cinema was awarded two Golden Globe Awards and an honorary prize at the Berlin Golden Bear Film Festival.
In the 1960s, Novak left Hollywood for a small town on the Pacific coast, where she was engaged in horse breeding and drawing.
In 2011, Kim defeated an oncological disease that she had previously been diagnosed with.
Kim Novak after plastic surgery
Kim's new appearance among Hollywood society took place in 2014, when she was invited to the Oscar ceremony. A close-up of the actress standing with actor Matthew McConaughey on stage caused a flurry of criticism against Kim.
Novak was insulted on social networks and the media for not having the courage to "grow old gracefully" and suggested that she go to the wax museum.
Kim was humiliated for a simple and such a natural desire for an actress and a woman not to look like a wrinkled old lady at the ceremony. The unsuccessful work of cosmetologists and plastic surgeons on Novak's face overshadowed all other events of the ceremony.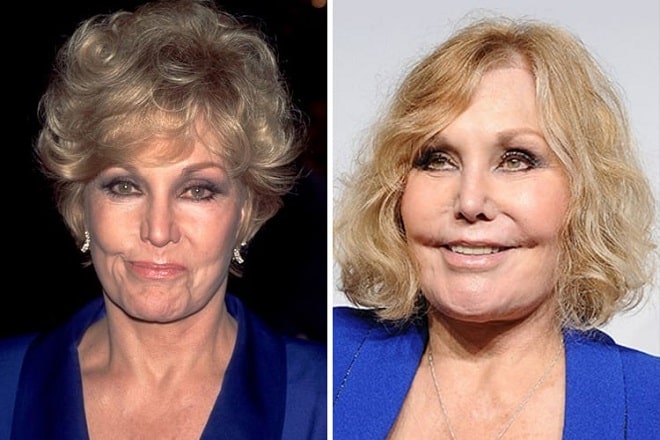 Even Donald Trump, obviously particularly sensitive to the beauty of women from the Czech Republic (let me remind you that one of his wives was a compatriot Novak), responded to the situation. He tweeted that "Kim should sue her plastic surgeon."