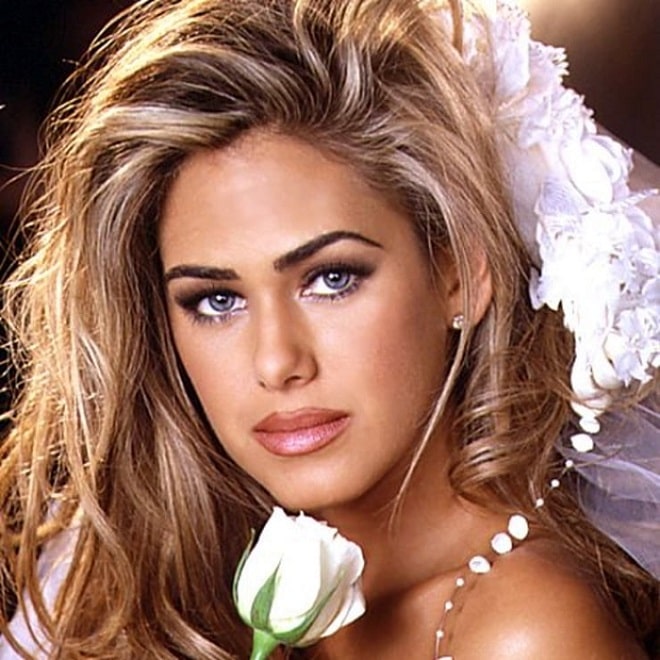 Once upon a time, Shauna Sand was considered one of the most beautiful women on the planet, but in the pursuit of youth, she lost her individuality.
Let's see how Shauna looked in her youth and how her face changed after numerous plastic surgeries and cosmetic procedures. Let's compare the photos then and now.
Plastic surgery
Shauna Sand is best known as the Girl of the Month in May 1996. In her youth, she was a star of glossy magazines. Her fascination with plastic surgery began with simple injections into the lips. The model couldn't stop in time, and now her face looks like a mask.
In pursuit of eternal youth, Sand has become a regular client of cosmetologists and plastic surgeons, but this does not always give a positive result. Judge for yourself!
Botox, fillers and facelift
Former Playboy model Shauna Sand started with injections of filler for lip augmentation, but could not stop there. As a result, after a facelift and multiple injections of Botox, Shauna's face turned into a frozen mask. However, for an adult magazine model, Sand looks quite typical and rather vulgar. She looks unnatural, and this puts her on a par with the worst plastic surgeries of popular celebrities.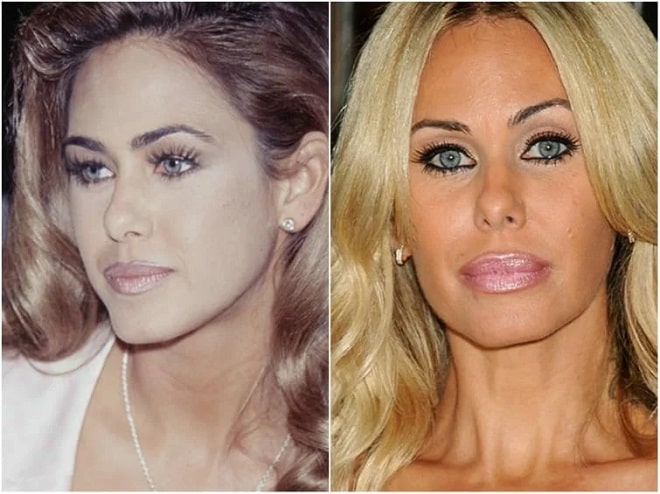 Rhinoplasty (nose surgery)
In 2008, Shauna Sand had a nose job. She said that the operation was necessary to cure the curvature of the nasal septum.
Breast augmentation
In 2015, 48-year-old Shauna Sand said that in her youth she dreamed of big tits and therefore had breast augmentation surgery. Immediately after the implants were installed, she was pleased with the size and shape of her breasts. But after a few years, she had to go to a plastic surgeon again and do a boob job again because of problems with scars and unpleasant sensations around the nipple of the breast.