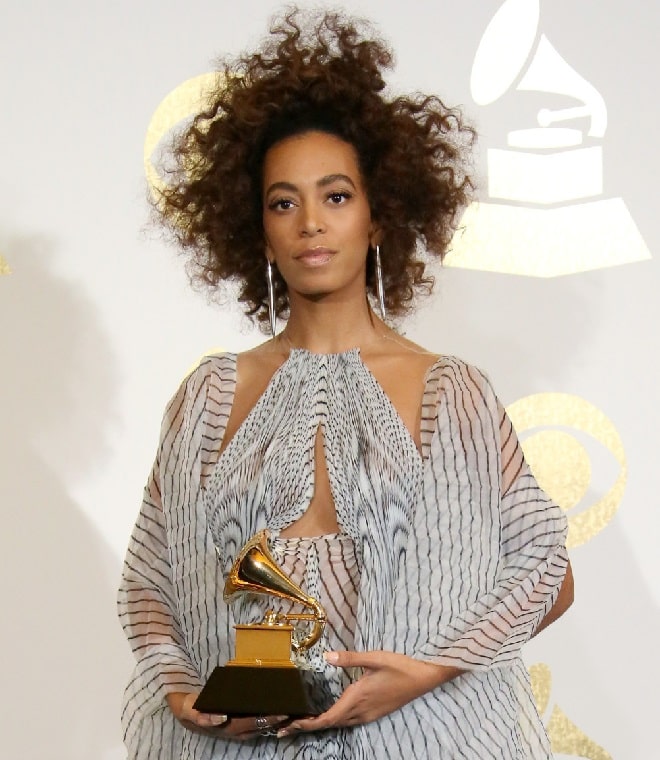 American actress, singer, producer, model, dancer Solange Knowles was born on January 24, 1986 in Houston, Texas, USA. Let's see how she looked in her youth and how her appearance changed after.
Plastic surgery
Singer, composer, songwriter Solange Knowles, like her older sister, turned to a plastic surgeon. The girl wanted to reduce the size of her nose and slightly narrow her nostrils.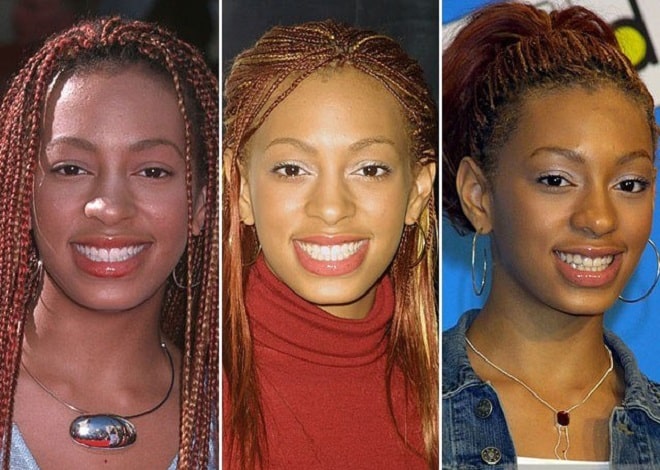 Solange Knowles had a rhinoplasty (nose job). A simple plastic surgery was performed between 2006 and 2007. During the same period, the girl turned to the dentist to slightly adjust her teeth and install veneers.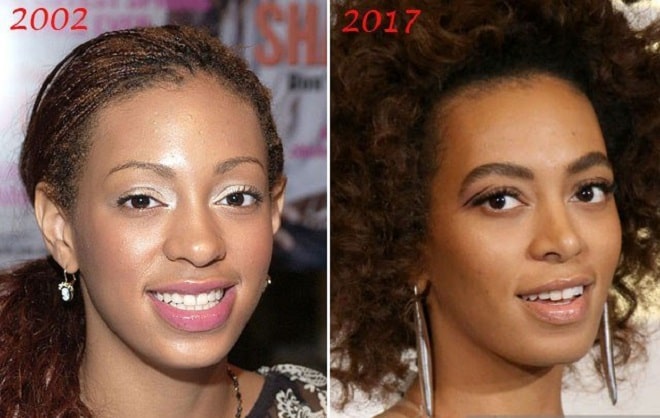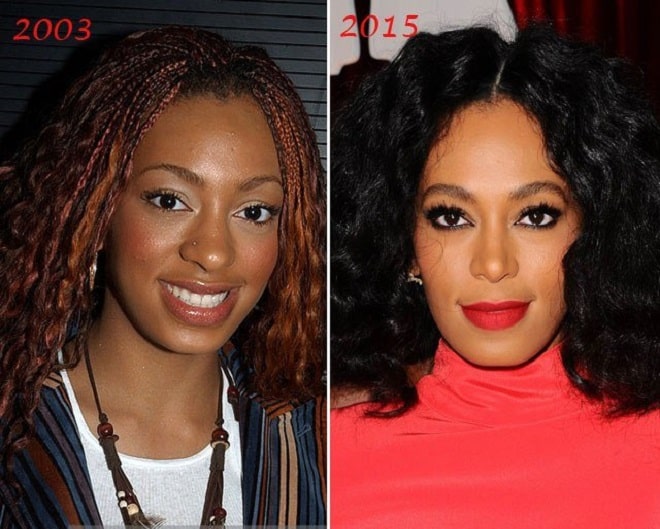 After cosmetic surgeries, her facial features became harmonious and proportionate, and her smile became more attractive. The girl acquired more aristocratic facial features, refinement and at the same time retained her individuality.