This eternally young actor drove more than one generation of women crazy, played a lot of brilliant roles, and forever inscribed his name among the main beauties of Hollywood. How did he do it? The secret is in the love of a young wife and the help of plastic surgeons?
Michael Douglas in his youth
The Hollywood sex symbol was born into a family of filmmakers, but his parents were against filming a charismatic and talented son before his 25th birthday. Therefore, Michael made his debut as an actor only in 1972, playing Inspector Stone in the TV series "The Streets of San Francisco".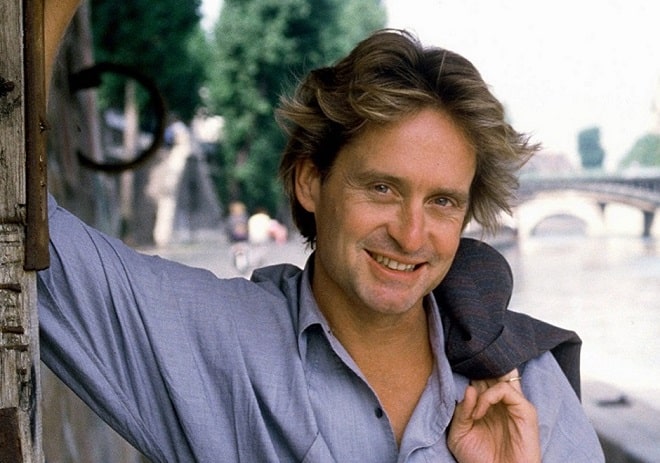 Prior to that, Douglas spent a lot of time on the set, doing small assignments for directors and immersing himself in all the subtleties of the industry. No one was surprised when three years later he acted as a producer of "One Flew Over the Cuckoo's Nest", which received a resounding success and five Academy Awards.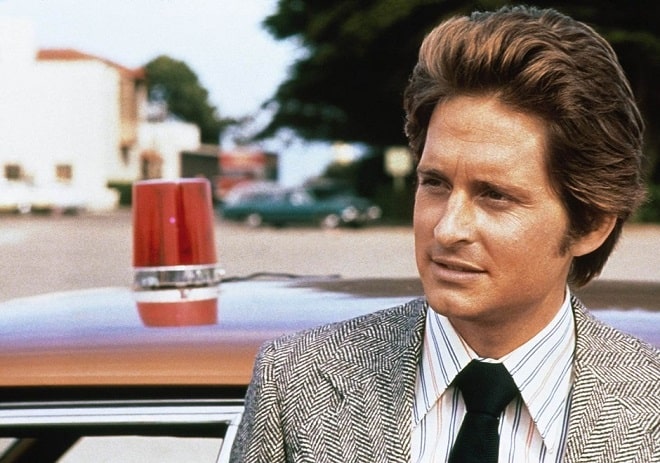 As a producer and the main star, Michael showed his attitude to the problem of nuclear disarmament in the film "The China Syndrome".
In 1980, a tragedy occurred: Douglas was seriously injured at a ski resort and was recovering for three years, leaving his job in the cinema.
The audience and the directors did not forget the bright guy and after returning to the cinema, they showered him with the roles of cool guys. "Wall Street" and "Basic Instinct" have become real masterpieces and rental leaders.
Michael Douglas and Catherine Zeta-Jones
Fans are interested not only in acting talent but also in the personal life of Michael Douglas. He fell in love with the sultry brunette Catherine Zeta-Jones at first sight, although he had been married to Diandra Luker for 20 years.
In 2000, after a difficult divorce process, Michael Douglas proposed to Catherine Zeta-Jones. The bride went down the aisle in a chic dress with a long train, and her ring finger was decorated with a 10-carat diamond ring.
The happy couple had a three-month-old son, Dylan, in their arms, and in 2003, a daughter, Carys, was born in a celebrity family.
The stars still live together, but their family life cannot be called cloudless. In 2010, Douglas was diagnosed with laryngeal cancer, three years later he was able to cope with the disease. However, Catherine had a hard time with her husband's illness and in 2013 she was admitted to a psychiatric clinic with psychosis. At that time, the family was on the verge of divorce, but the crisis in the relationship was over.
Stars often appear at social events, and although Catherine Zeta-Jones is exactly 25 years to one day younger than her husband, the paparazzi noticed that Douglas ages beautifully and sometimes looks more spectacular than his wife.
Plastic surgery
What kind of plastic surgeries did Michael Douglas have?
The Hollywood hunk was born on September 25, 1944. Plastic surgery helps the actor prolong his youth. He never hid that he turned to plastic surgeons and repeatedly did a facelift. Once he even appeared in front of reporters right with postoperative patches behind his ears.
To look more solid and have a clear oval face, Douglas removed excess skin from the neck and chin area.
In addition, the favorite of women regularly visits a cosmetologist, periodically makes injections of fillers to give volume to the cheekbone area and stabs Botox.
The movie star says that although cosmetologists and plastic surgery are not a man's business, publicity and a young beautiful wife obliges to match and look good. We must pay tribute — he does it perfectly.
At his advanced age, Michael Douglas looks noble, is in no hurry to grow old, and still remains an idol for millions of women.
Hollywood Smile
Before:
A smile far from ideal did not prevent Michael Douglas from becoming a successful actor, and after a role in the provocative film "Basic Instinct" – to earn himself the title of a sex symbol.
After:
The winner of two Academy Awards, it seems, is not going to retire: he stars in blockbusters and carefully monitors his apparently new teeth.