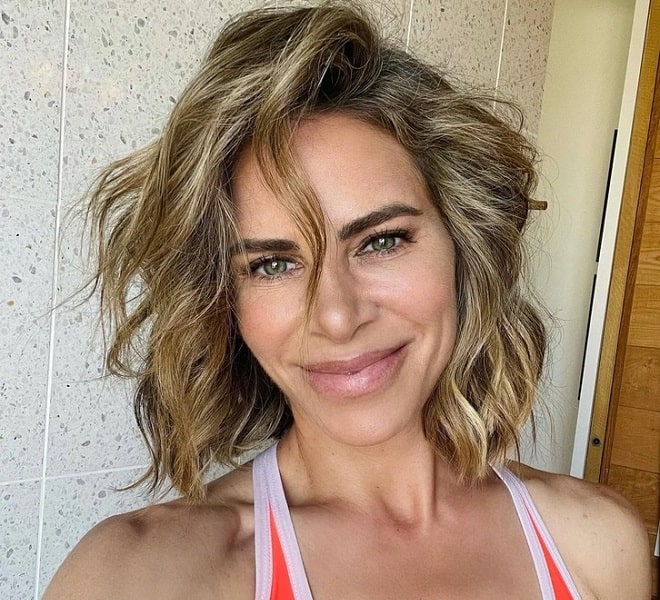 Jillian Michaels is a world—famous fitness trainer. She gained incredible popularity after filming in the TV show "The Biggest Loser", where she helped the participants get rid of excess weight.
Jillian Michaels speaks positively about undergoing plastic surgery. Rhinoplasty has changed the life of the goddess of fitness. Let's see how she looked in her youth and how her appearance changed after. Let's compare the photos then and now.
Plastic surgery
Jillian Michaels, whose body can be considered the standard of athletic beauty, admitted that she had rhinoplasty. The operation, according to Jillian, changed her life. However, she added: "I don't think that appearance should determine the essence of personality. But there are some things that can cause people anxiety, and they need to be fixed."
Rhinoplasty has made drastic changes in the life of the most famous fitness trainer Jillian Michaels. The celebrity spoke about her nose job, saying that she is not at all shy about having plastic surgery.
Jillian Michaels underwent a nose correction procedure at the age of 16. Now she confirms that after the nose job, her life has changed dramatically. The fitness expert notes positive changes in her life and career, so she can't say anything against plastic surgery. The only point is that Jillian stands for moderation in the correction of appearance.
The rhinoplasty was done by Jillian at such an early age because of the constant ridicule and bullying at school. The children called Jillian Michaels ugly because of fused eyebrows, a big nose and excess weight.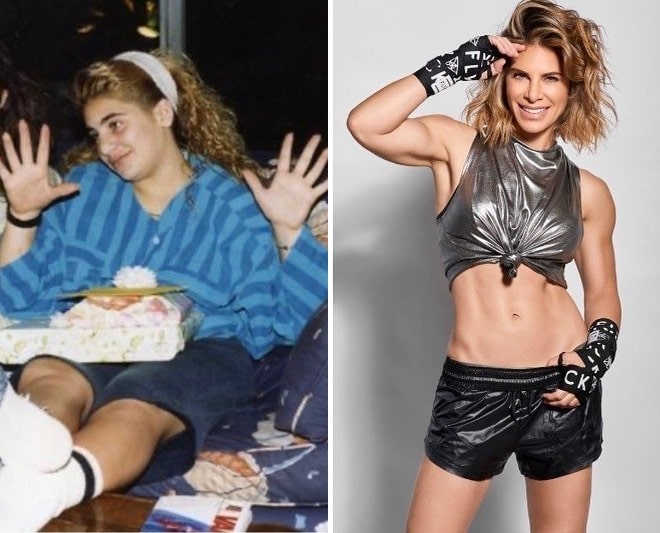 She was able to lose weight and pluck her eyebrows on her own, and for elegant facial features she turned to a plastic surgeon who performed rhinoplasty. By changing the shape of her nose, she felt more confident. To achieve high self-esteem, Jillian was helped by psychotherapy, which she had been undergoing since the age of 5.
Jillian Michaels supports everyone who needs plastic surgery if the issue is as acute as in her case. But, the famous fitness trainer also warns that plastic surgery may not be safe and it is not worth abusing in this matter.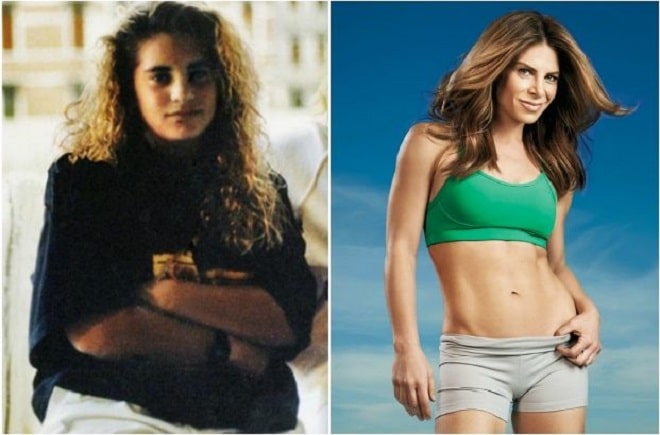 Biography of Jillian Michaels or how to become a successful fitness trainer
Jillian was born on February 18, 1974 in Los Angeles. Her childhood was overshadowed by a number of psychological problems. Despite the fact that her mother was a psychotherapist, Jillian grew up a very anxious and restless child. She recalls that she was constantly tormented by nightmares at night, so at the age of 5, her mother enrolled her in a course of psychotherapy. According to the fitness trainer herself, she still attends sessions with a psychologist, this helps her to maintain confidence and faith in what she is doing.
When Jillian was 12 years old, her parents separated. This was the hardest blow for the girl, and one of its manifestations was a serious weight gain. By that time she was in school, and was overweight with a small stature. Classmates scoffed at Jillian's appearance, which made her even more worried. The girl's life changed when her mother enrolled her in martial arts sports courses. She not only learned to control her weight, but also realized a simple truth: no one will respect you if you don't respect yourself.
However, after her parents' divorce, the relationship remained very tense. She stopped communicating with her father after he left the family, and the relationship between them is still quite cool.
At the age of 17, Jillian Michaels left home. She studied at California State University, and worked as a bartender at night to feed herself.
After graduation, she worked as an agent in one of the largest companies in Los Angeles. But she didn't like this job, and soon after leaving it, she became a personal fitness trainer. And at the age of 28, Michaels opened her own gym.
However, the biggest breakthrough in her career occurred in 2005, when she was invited as a fitness trainer on the TV show "The Biggest Loser", which became popular in the United States. In it, overweight participants competed with each other in order to lose the maximum amount of weight with the help of sports and proper nutrition.
In the USA, the TV show "The Biggest Loser" has gained incredible popularity among viewers. Participation in the project was the finest hour for Jillian Michaels, making her one of the main American experts in fitness.
But Michaels didn't stop there. She continues to promote a healthy lifestyle and sports, releasing video trainings and books about proper nutrition. Thanks to her advice and fitness programs, a million people around the world manage to cope with excess weight.
Jillian Michaels combines kickboxing, yoga, Pilates and other types of physical activity in her workouts, finding the right balance between cardio and strength training. Michaels' goal is a quick result.