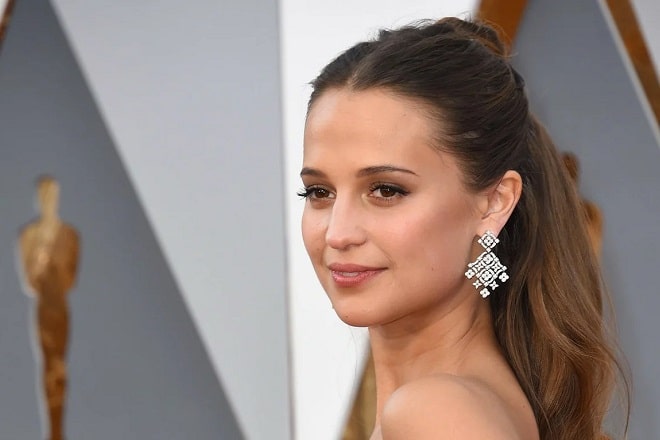 Swedish actress and dancer Alicia Vikander is an Oscar winner, a favorite of directors and the muse of many designers. Her appearance at social events is almost always stylish outfits and experiments with hair and makeup.
Let's see how she looked in her youth and how her appearance changed after. Let's compare the photos then and now.
Alicia Vikander in her youth and now
Alicia was born on October 3, 1988 in Gothenburg – a city in southwestern Sweden.
Since the age of nine, Vikander has been preparing herself for a career as a dancer. She entered a ballet school in her hometown. Six years later, Alicia began to participate in musicals.
As a child, Alicia was a sweet, rosy-cheeked girl with lush hair. By adolescence, Vikander's plump cheeks were gone. She lost weight and acquired pronounced cheekbones.
At the age of 16, Vikander realized that she had to become an actress. To achieve her goal, the girl tried to enroll in drama school, but she was not accepted. But it didn't break Alicia: she still got several roles in short films, and then began acting in larger-scale projects.
In 2012, international recognition came to Alicia: a new version of "Anna Karenina" by British director Joe Wright was released on the screens. From that moment on, Vikander's life changed dramatically, and she turned from a little-known actress into a global star. Alicia began to appear frequently at social events and red carpets.
Now Vikander is one of the most sought—after actresses in the world, but she continues to remain true to her principle – naturalness in everything from makeup to clothes.
Beauty Secrets
The secret of success is betting on natural beauty. The actress prefers natural makeup in warm colors and romantic hairstyles without excess jewelry and glitter.
Alicia's favorite cosmetics are bronzer and highlighter. The first of them is applied by the actress under the cheekbones, and the second highlights the T-zone and the corner of the upper lip. As for the eyes, she prefers makeup with brown shades and most often chooses a bright lipstick.
Vikander also takes care of her long hair carefully:
"I want my hair to always look natural and well-groomed. I trust my hair to only one specialist. I had mistakes in the past, so I realized that only one professional should do hair," Vikander said.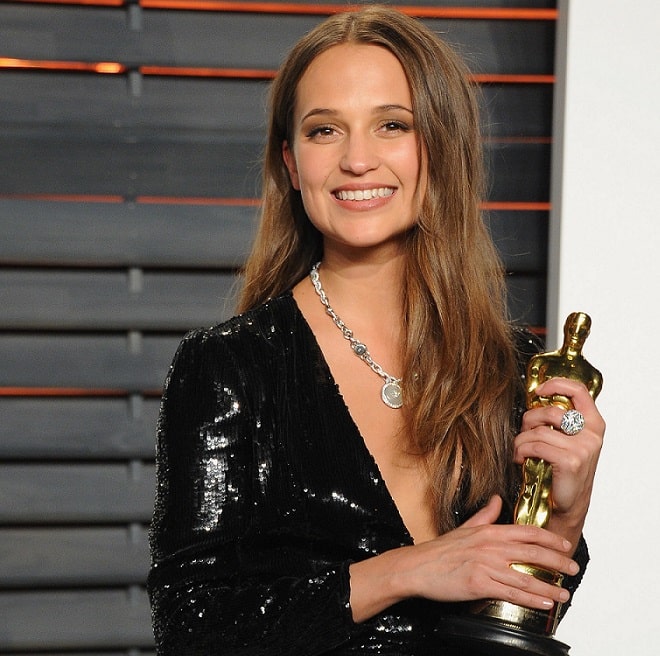 Plastic surgery
Alicia Vikander is always in great shape, but for the filming of the third series about the tomb raider Lara Croft, the girl had to start training hard to give the muscles the necessary relief.
The actress is the owner of a small breast, but this did not prevent her from becoming rich and famous. If we evaluate the body of Vikander, then we can say that her forms lack roundness. The girl is clearly far from her predecessor. Angelina Jolie in the movie, in 2001, was much sexier.
Vikander, if she had agreed to breast augmentation surgery, would have become a real sex bomb.