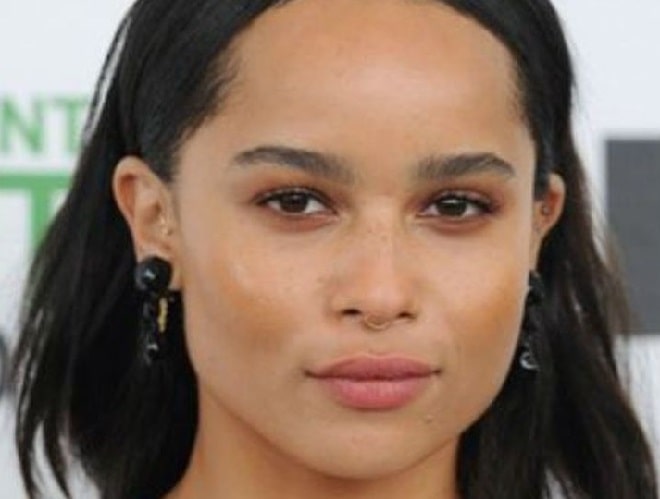 Zoe Isabella Kravitz is an American actress, singer, and model. She became really famous thanks to her roles in the hyped fantastic blockbusters, such as "X-Men: First Class", "Mad Max: Fury Road" and the "Divergent" trilogy.
The multinational blood of the inimitable Zoe Kravitz makes her one of the most outstanding women of modern Hollywood.
Being the daughter of the famous musician Lenny Kravitz, from whom the girl inherited musical abilities. The great-grandfather of the young star was a Jew and a native of the Russian Empire.
Zoe's mom is a well-known model Lisa Bonet at the time, who had small acting successes in several American sitcoms but was quite a popular model.
Plastic surgery
Fans looking at photos in her youth and now are trying to notice signs of plastic surgery on her face and body. They are interested in questions: has Zoe Kravitz done breast augmentation, nose job, eyebrow lift, does she use botox injections and fillers?
Looking at her photos then and now, there are no radical changes in her appearance. But it can be assumed that the star experimented with injections for lip augmentation. In some photos, her upper lip looks a little fuller. The skin on her forehead is glowing, probably due to botox injections. In general, her face looks sculpted, cosmetic procedures with cheekbones may have been carried out.
Zoe Kravitz herself believes that the main secret of beauty is to remain yourself, accept your shortcomings, and emphasize your virtues.
The Beauty Evolution of Zoe Kravitz
Zoe's path to style was not easy: for many years, the actress experimented with images and clothes to assemble her ideal image.
We remember how it was – see the fashionable evolution of the star in our material.
2004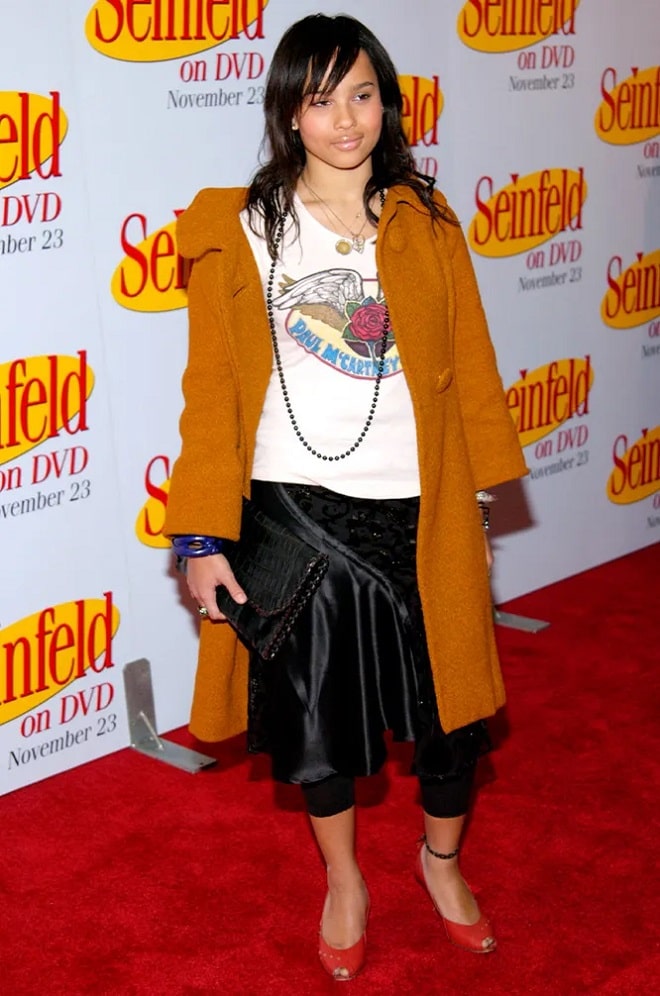 In the 2000s, Zoe mostly attended events with her father Leni Kravitz. In those years, she preferred relaxed, eclectic combinations, which did not always turn out to be harmonious. A wide T-shirt, leggings, skirt, coat, red shoes, and beads – there is clearly no logic in this outfit.
2008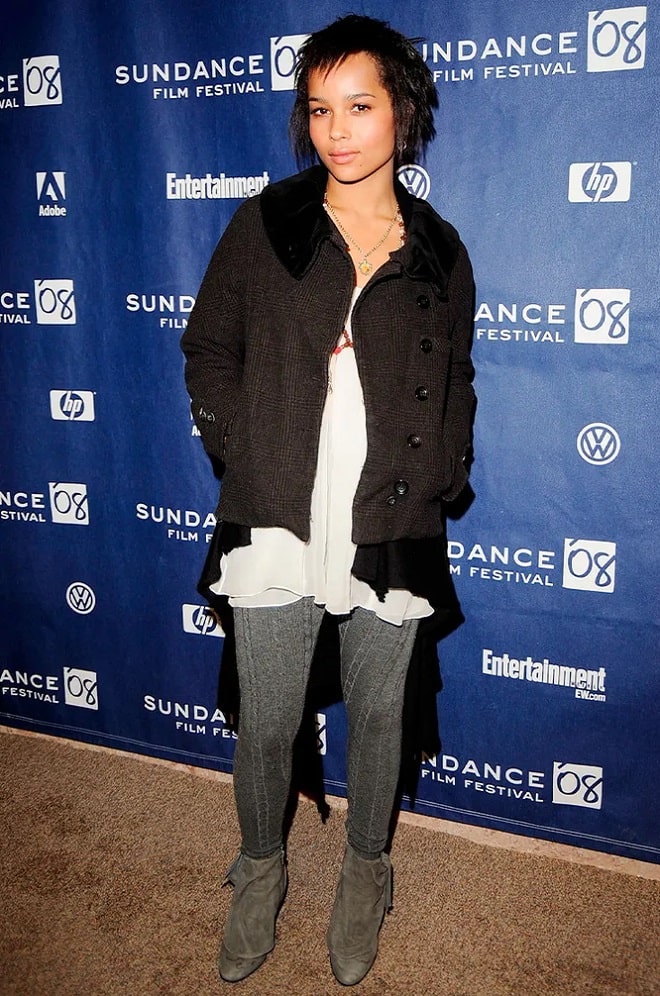 Zoe's debut as an actress took place in 2007. From that moment on, she began to appear more often at events. The daughter of the famous rocker never liked neat, sleek images, preferred rebellious outfits with notes of negligence. However, sometimes with carelessness, she overdid it a lot. In this image, for example, she can easily be mistaken for a homeless person.
2009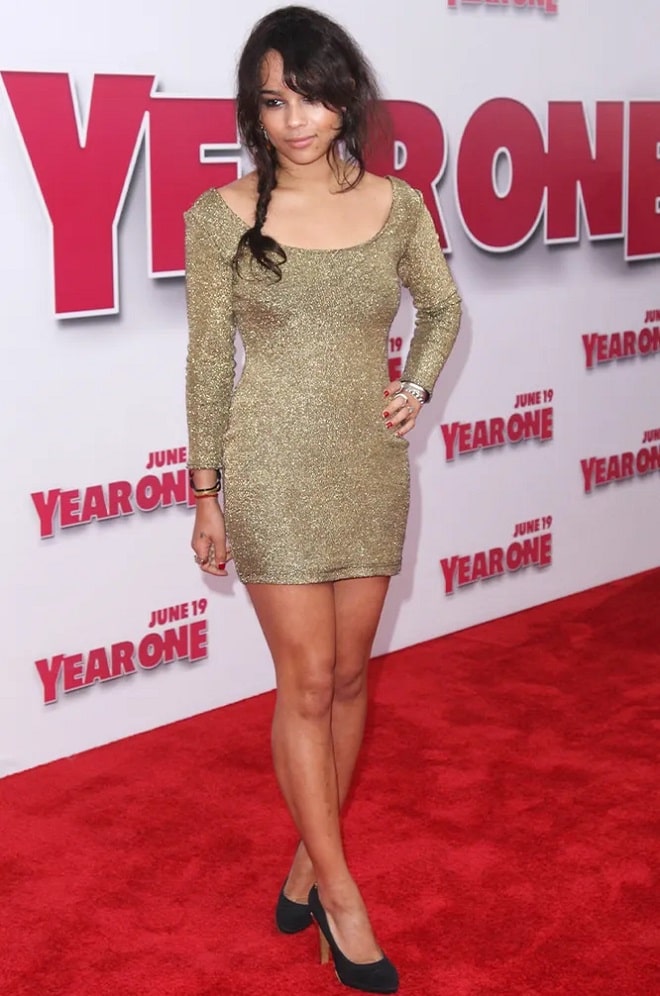 As her career develops, the actress begins to master dresses. However, she still can't combine them stylishly.
2010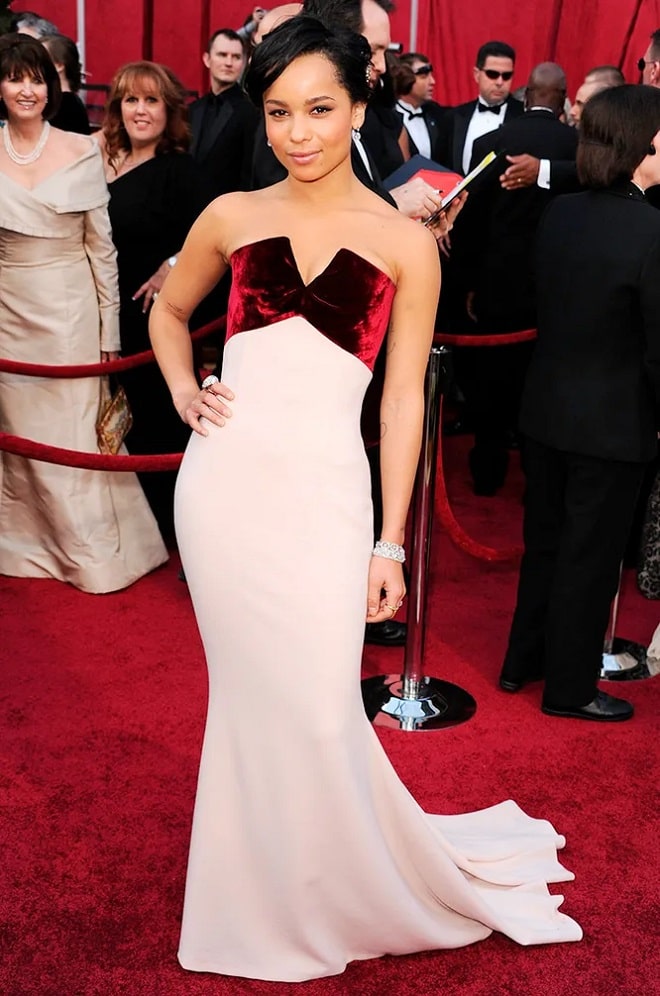 Since 2010, Zoe's images have become more elegant. Makeup and hairstyle look restrained and neat, and a fitted mermaid dress with a train perfectly emphasizes a slim figure.
2012
Bold haircut, total black and transparent inserts in the most unexpected places – a combination of rigor and sexuality in one image. Zoe's character is definitely felt in this outfit!
2014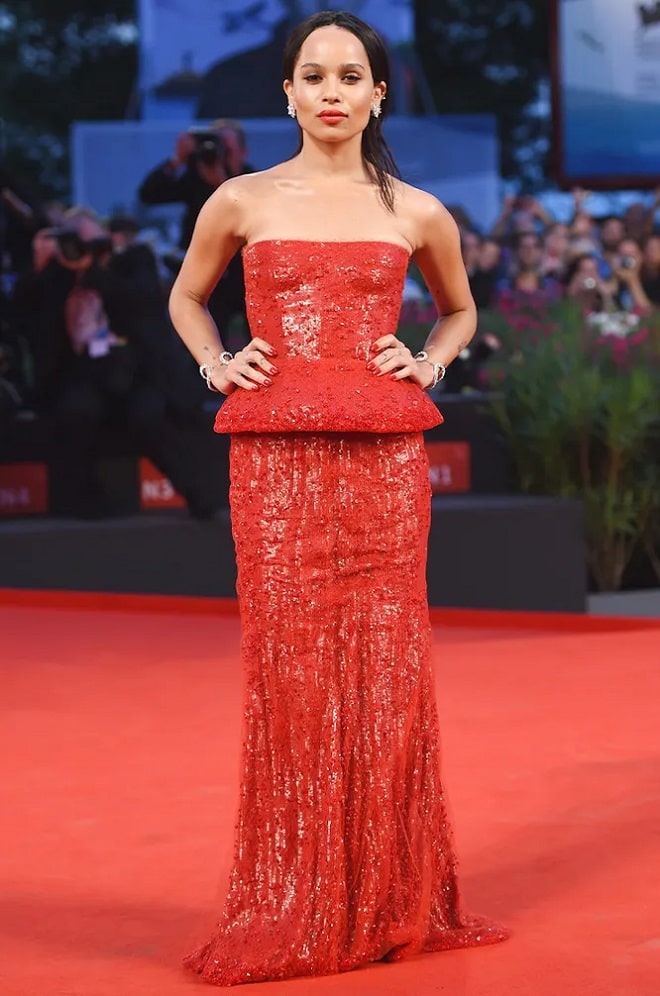 Red, sequins, bare shoulders, a peplum at the waist — bright images are very suitable for Zoe. Every year the outfits of the actress become only more interesting.
2015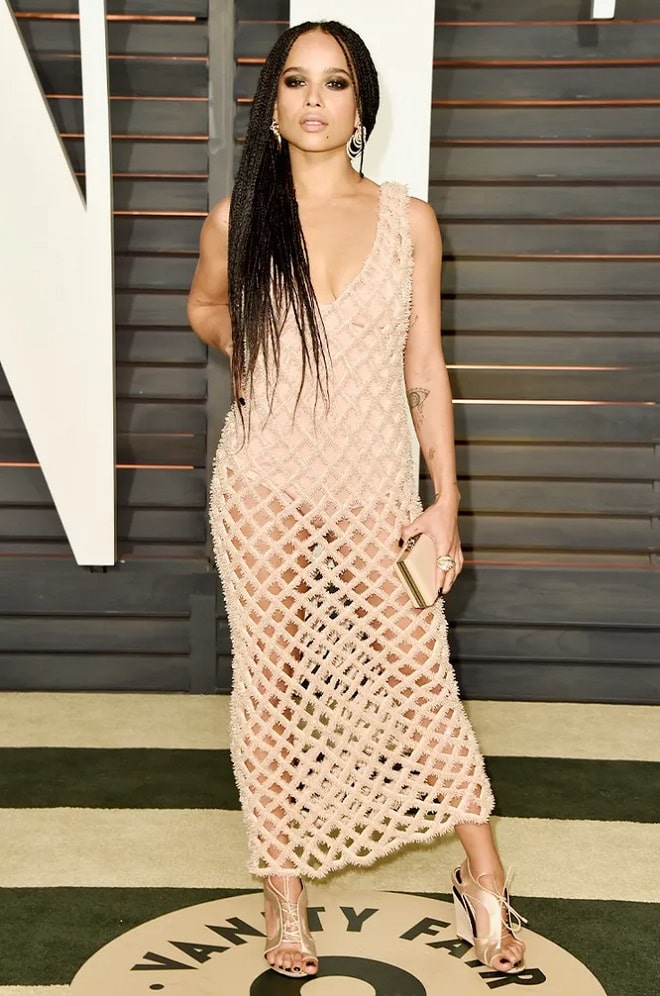 In the mid-2010s, Zoe is actively experimenting with textures. She has a special love for transparent materials. In this image, a nude shade, a mesh dress, bold eye makeup, and dreadlocks are perfectly combined in contrast.
2016
"Naked" dresses become an integral part of Zoe's wardrobe. In addition, the actress changes her hairstyle — an even shorter haircut in combination with a platinum blonde perfectly emphasizes the expressive facial features of a celebrity.
2017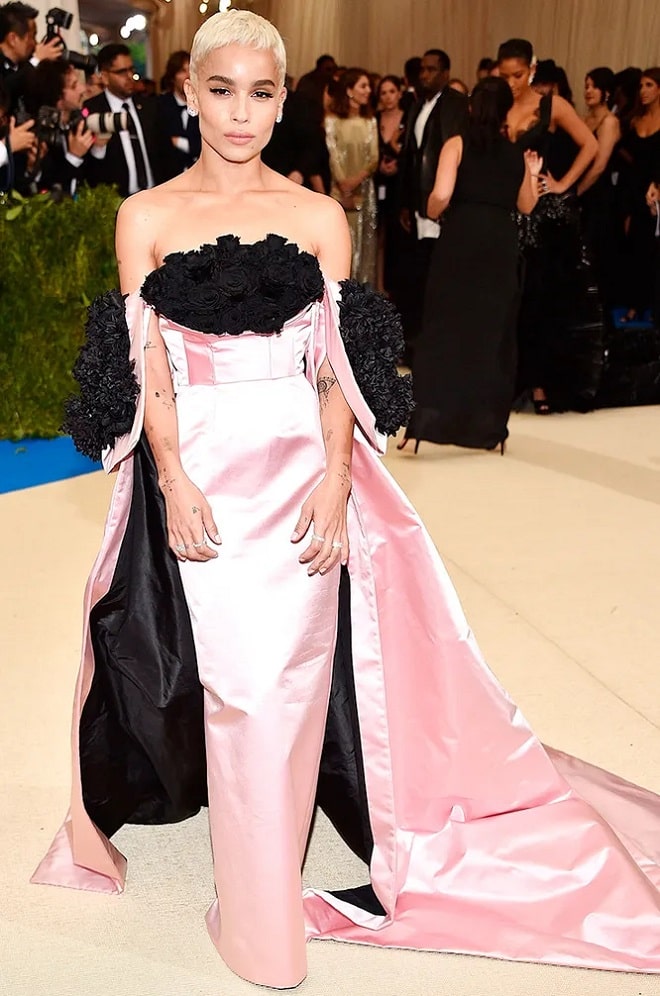 In 2017, the actress pleased the audience with several elegant exits at once. One of the most striking was her image on the red carpet of the Met Gala. Satin fabric, a straight silhouette, open shoulders, a top trimmed with black roses, and a long train — stylish and unusual.
2018
Zoe beat the laconic black strapless dress with large earrings with emeralds, thereby compensating for the simplicity of the image. She knows how to be elegant!
2020
In 2020, Zoe pleased us with the most refined images. First, she appeared at the Golden Globes in a fitted polka dot dress.
And then she appeared on the red carpet of the Screen Actors Guild Awards in a strapless outfit, which she complemented with high white gloves.