There is an opinion that it is easier for beautiful people to achieve success, but Yolanda Hadid proves that a strong character is more important than appearance. Due to a serious illness, she had to give up plastic surgery and injections, but she did not fall into despair and learned to love and accept herself always.
Yolanda Hadid in her youth
The famous mother of models Bella and Gigi Hadid was born in Holland in 1964 and received the surname van der Herik. As a teenager, a bright, tall blonde was accidentally noticed on the street by the owner of the famous Ford Models modeling agency and offered the girl cooperation.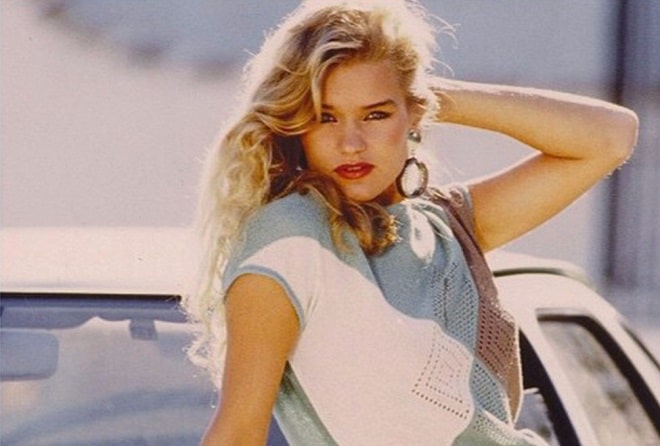 This event was a real happy occasion for Yolanda. As a result, she made a successful modeling career and for almost two decades did not leave the catwalks, magazine covers, and now and then flashed in the advertising of famous brands.
In 1994, the celebrity married businessman Mohamed Hadid, with whom she gave birth to three children: daughters Gigi, Bella, and son Anwar. However, the marriage lasted only 6 years, and in 2000 the couple divorced.
The second husband of the model was the musician David Foster, but this union eventually broke up. After the breakup, the blonde regained her first husband's last name so that it was the same as the children's.
In 2012, Yolanda was diagnosed with Lyme disease, and she wrote a book about the fight against this serious disease. After completing her modeling career, the star blonde retrained as a designer became a participant in the reality show "The Real Housewives of Beverly Hills" and a TV program host.
Before and after plastic surgery
In her youth, Yolanda was one of the most beautiful women in the modeling business. Luxurious naturally blonde hair, sensual plump lips, a slender figure, and long athletic legs-all this made her popular with fashion houses and major brands.
However, the celebrity was not quite happy with her appearance and was complexed due to the insufficient volume of her boobs. To bring herself to perfection, Yolanda decided to do the boob job and turned to plastic surgeons for help, who performed breast augmentation on the star.
To prolong her youth, the model started using the services of cosmetologists quite early.
She regularly had Botox injections against facial wrinkles and also did injections fillers based on hyaluronic acid.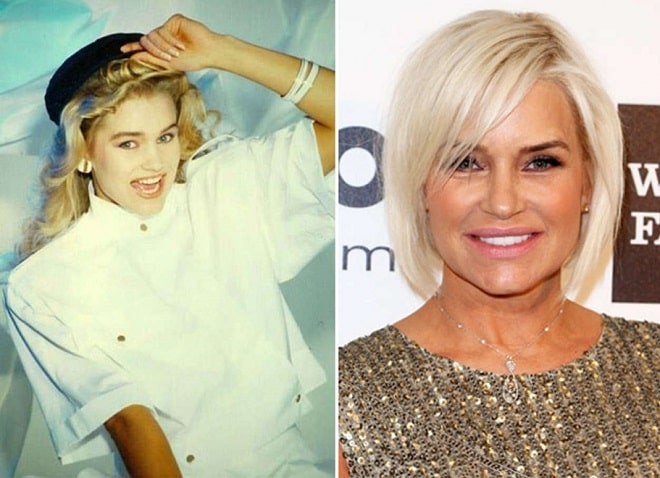 Aesthetic medicine has long helped Yolanda to be self-confident, but a sudden illness forced this gorgeous woman to reconsider her attitude to her beauty and health.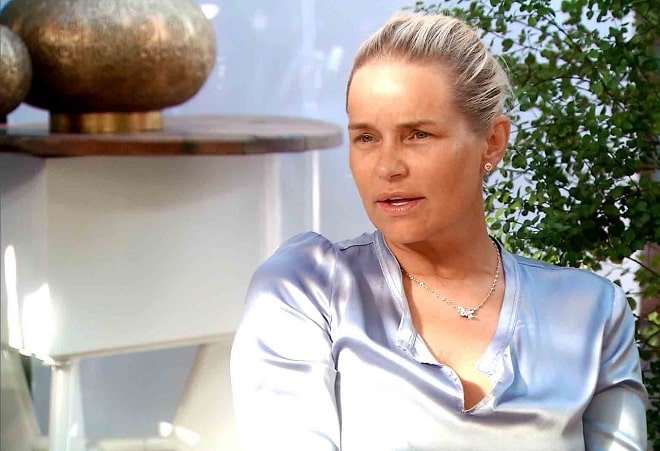 Due to Lyme disease, Yolanda Hadid removed breast implants from her chest and refused botox injections.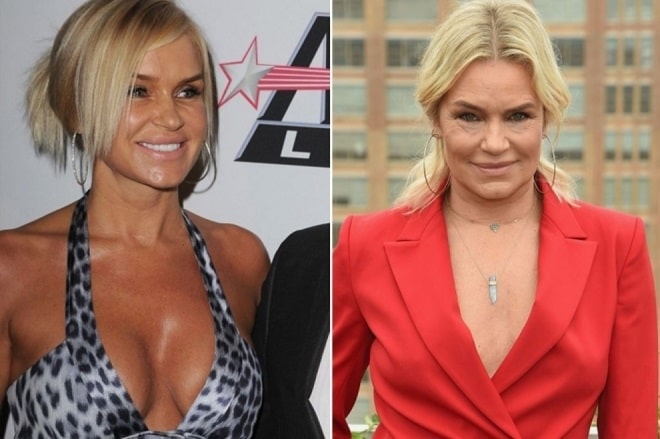 Initially, this decision was very difficult for her, but soon the model accepted herself as she is and shared her feelings with subscribers. In the social network, she published a post and admitted that she needed a lot of time to become the best version of herself.
"Fifty-five, and I'm smiling from the inside. Finally, I went back to the original 1964. Now my body is free of breast implants, fillers, botox, and all the other nonsense that, according to society, makes a woman sexy", the model wrote.
She also urged subscribers to pay attention to health and carefully study the information before plastic surgery.
After such a revelation and the publication of selfies without makeup and filters, followers showered Yolanda with compliments, assuring that she looks great, and also offered to persuade daughters Bella and Gigi Hadid to follow suit and give up plastic surgery.
Now the reality TV star boasts a great physical shape. She adheres to a healthy lifestyle, uses only organic products, regularly does fitness, boxing and swimming.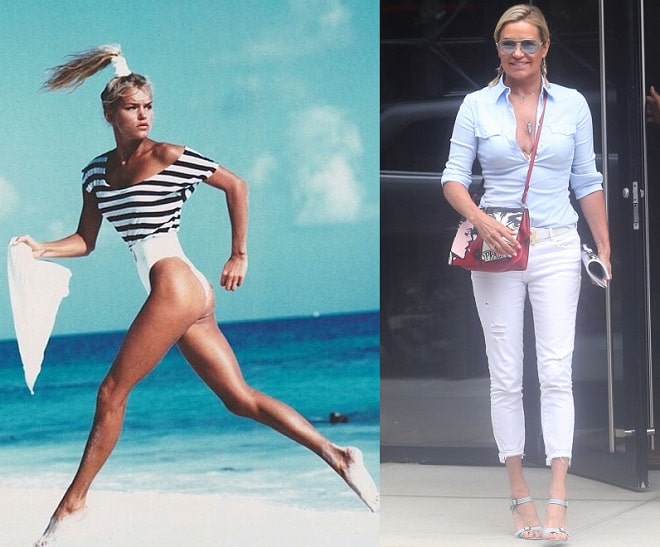 Yolanda Hadid has learned from her own experience that beauty does not make sense without health. She openly demonstrates how you can not fit into social standards, love yourself and appreciate naturalness at any age.