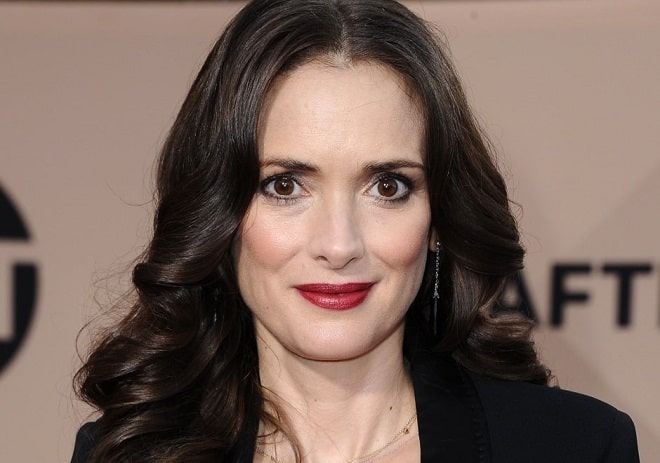 Sometimes the stars of the 90s leave to return brilliantly. That's exactly what happened to Winona Ryder. A few years after disappearing from the screens due to problems with the law, she became popular again thanks to bright roles in "Strange Things" and "How to Marry a Bachelor". It seems that she has grown even prettier during her absence.
Winona Ryder in her youth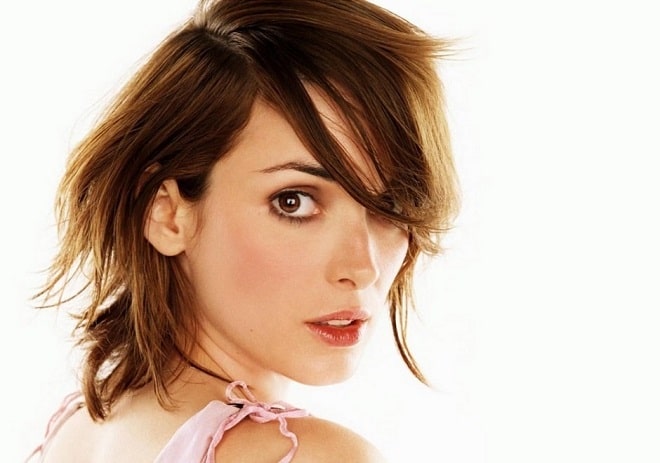 She started acting in films early. At the age of 13, a thin girl with huge brown eyes, playing in a theater studio, was noticed by director David Seltzer and invited to his film "Lucas". While working on the film, Horowitz's real surname was replaced by the pseudonym Ryder, taken in honor of his favorite rock artist Mitch Ryder.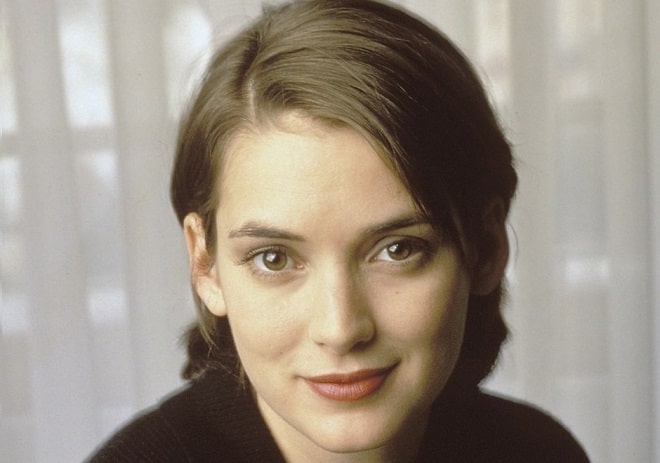 Curiously, the natural light brown hair of the aspiring actress was dyed dark. The result so impressed Winona that she kept this shade for life.
Because of her angular appearance and her love of short hair, Winona was given the roles of teenagers for a very long time, with which she coped brilliantly.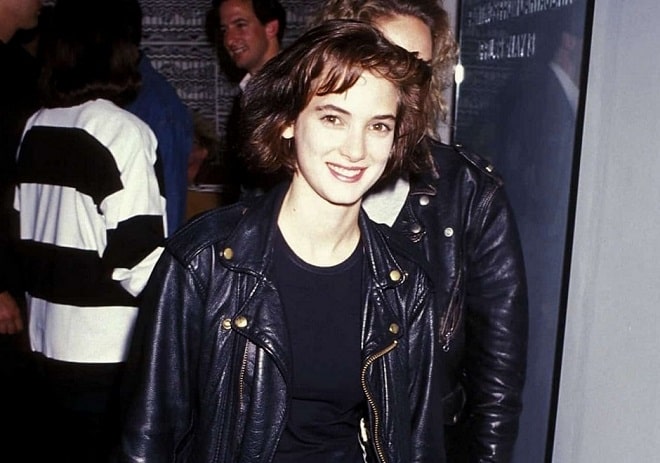 In the movies, this image was only for the benefit of Winona. But the actress often quarreled with her classmates, who laughed at the lack of feminine forms.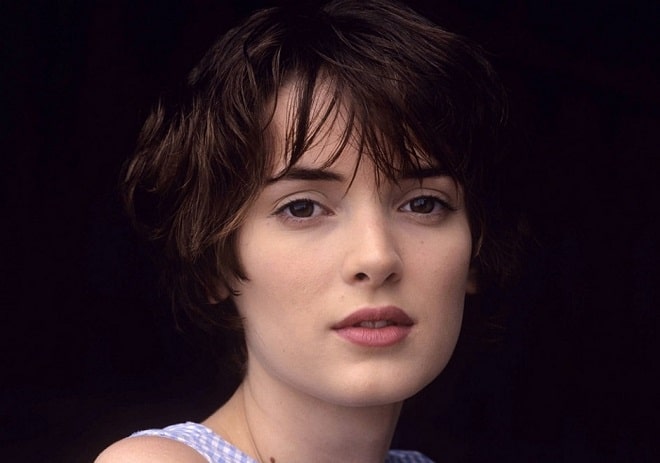 Serious dramatic roles in "House of Spirits" and "Age of Innocence" led to a change in the image of the actress. She had a feminine haircut and came to social events in sophisticated dresses.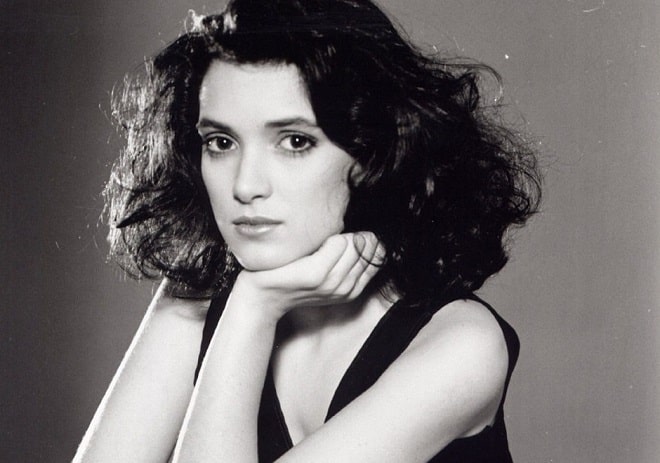 In 2001, the kleptomaniac star was convicted of theft, and her career declined.
Beauty transformation
The actress returned to her former popularity after participating in the TV series "Strange Things".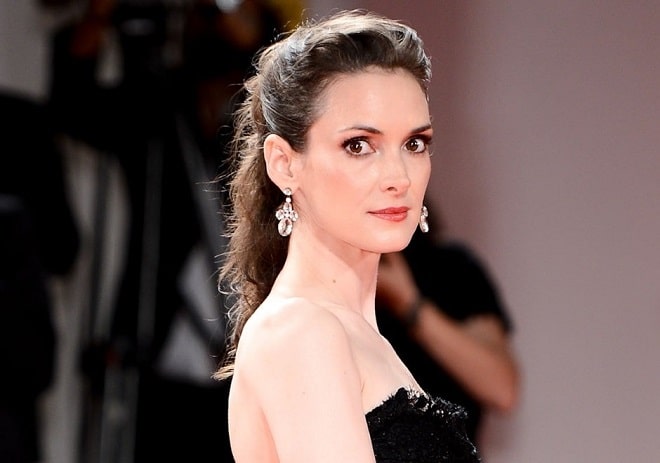 Now the celebrity is regularly included in the lists of stars over which time has no power. Indeed, at her age, Winona looks great. Without a doubt, the actress has great genetics. The main secret of youth and beauty, she calls proper nutrition. She refused fast food, carbonated drinks and sweets.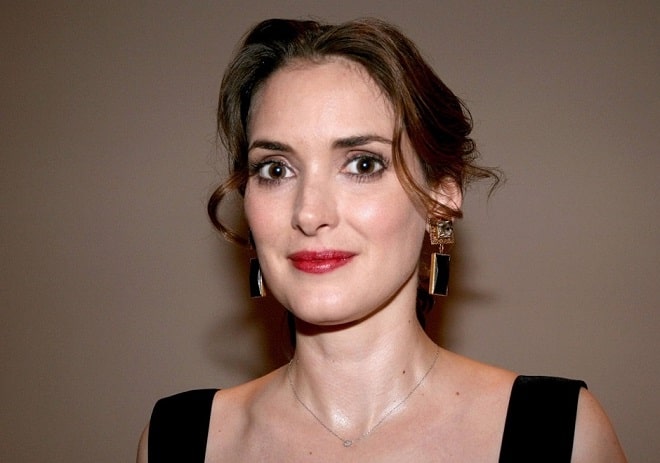 In August 2018, the film "How to Marry a Bachelor" with Winona Ryder in the title role was released. Before the premiere, the actress gave an interview and starred in a photoshoot for the Psychologist magazine.
In the pictures, the star in languid poses showed a luxurious appearance, shiny flowing curls, porcelain smooth skin, a slender figure and beautiful eyes.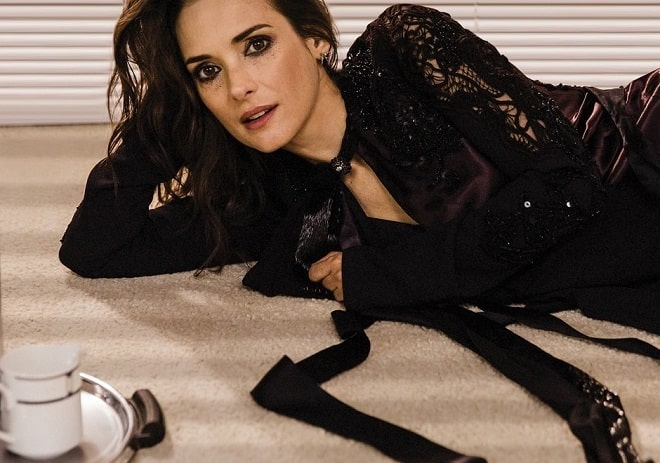 The actress said, right now she feels in the best shape and is finally in her time. Winona would not want to go back 25 years, despite the popularity and adoration of the public at that time.
The past years have not negatively affected Winona's appearance, and her talent has shone with new facets.
Before and after plastic surgery
For a long time, there were rumors that Winona Ryder had rhinoplasty, liposuction and breast augmentation. However, the star has always urged fans to believe not rumors and speculation, but her own words.
The actress claims that she has never used the services of plastic surgeons. She has good cosmetologists, stylists and make-up artists in her arsenal – it is thanks to her team that she looks so beautiful.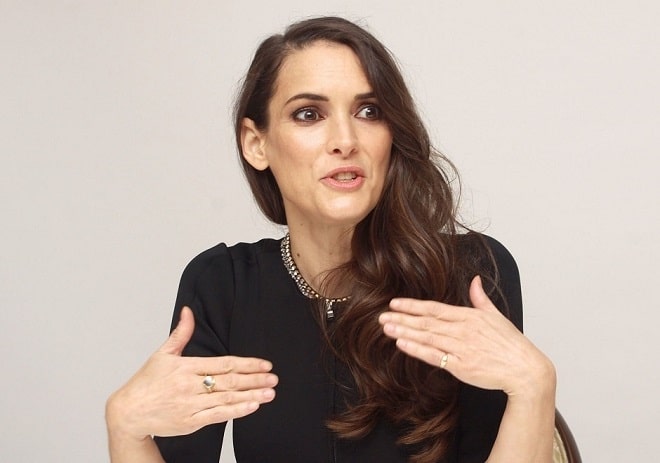 "I believe that every woman should face old age with dignity. The older you get, the more beautiful and amazing you are. Of course, I can't say anything bad about those who do plastic surgery. However, I myself will never resort to surgery".
Face
The actress has a toned face, raised eyebrows and wide-open eyes. The skin on the face is smooth, there are no facial wrinkles in the corners of the eyes and on the forehead. There are no nasolabial folds and ptosis of the lower third of the face. Lips and cheekbones have retained their natural shape and have not increased in volume.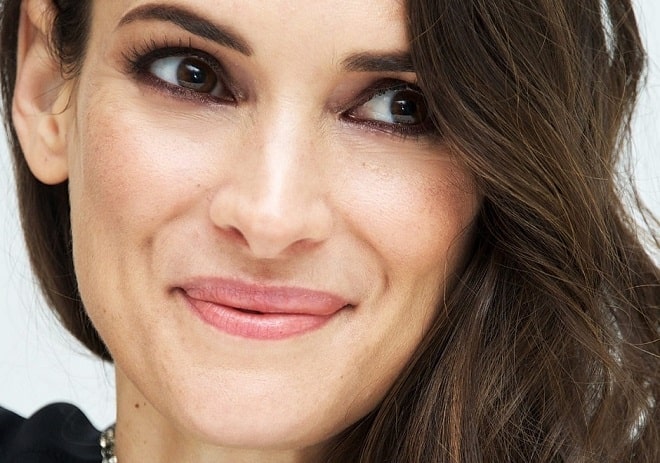 Winona Ryder claims that she did not have a facelift, contouring, does not use Botox and lip injections. At the 2017 Screen Actors Guild Awards, she showed off a lively facial expression.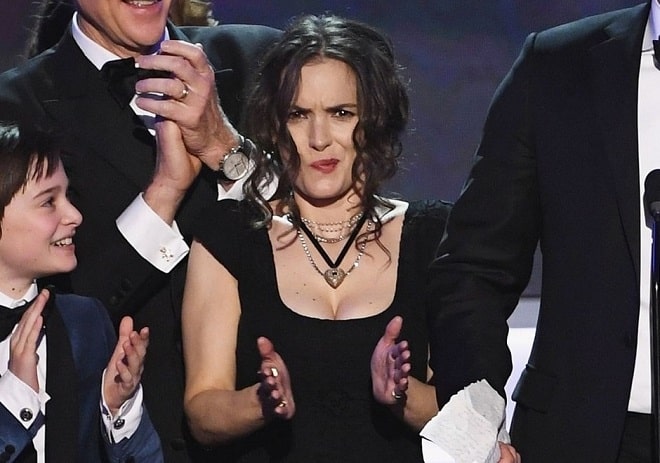 Nose
Obviously, Winona Ryder did plastic surgery on the nose. When the star returned to the screens after a long break, the audience noticed how much her nose had changed.
After rhinoplasty, the actress's nose became thinner and more elegant. It gave her face an even more comely expression.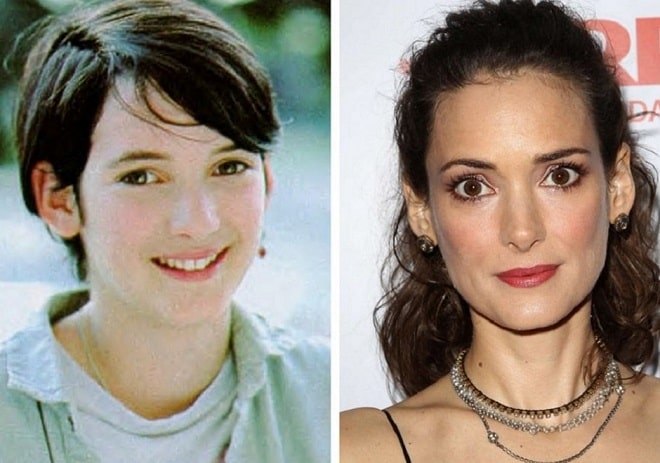 Boobs
In her youth, Winona Ryder did not have a magnificent bust. But then she began to appear in dresses with deep cleavage, showing off big boobs.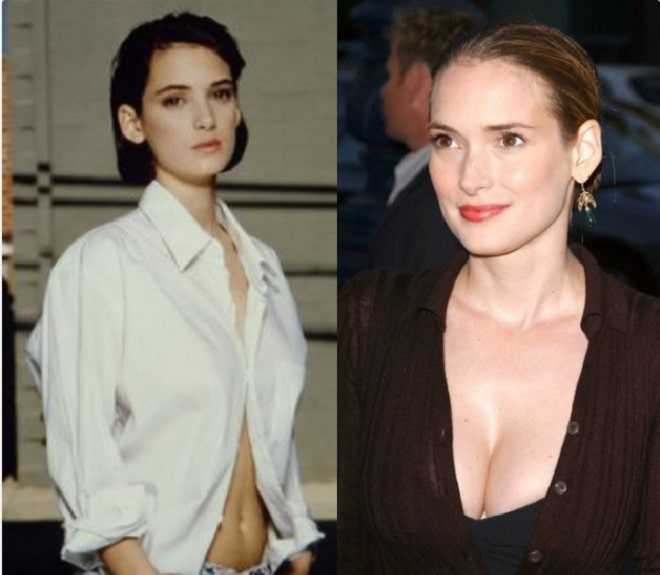 Such a radical change cannot be achieved with just a push-up bra. Apparently, she had breast augmentation. The plastic surgeon did his job well. Breast implants of natural anatomical shape were selected.