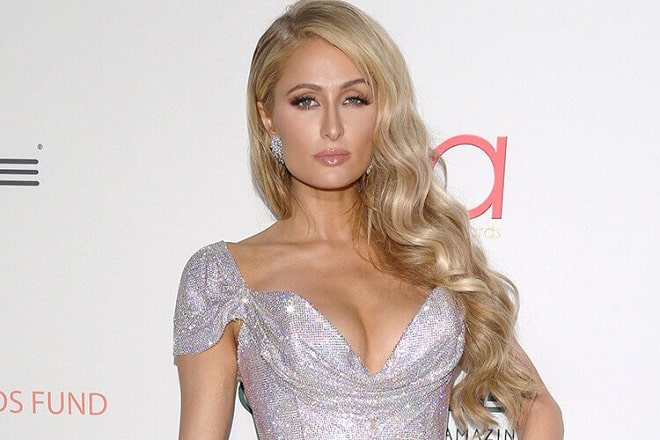 Paris Hilton is not confused by her caricature appearance, she further emphasizes her image of Barbie, undergoes various plastic surgeries one after another, and spends a huge fortune on improving her appearance. The socialite is condemned for her lifestyle and free views, but at the same time, there are still those who tirelessly observe her personal life and periodic beauty transformations.
What plastic surgeries did Paris Hilton have?
Paris Hilton was not yet 30 years old when she underwent rhinoplasty and breast augmentation. The last operation was especially discussed by the media for a long time. The new boobs of the celebrity turned out to be so improbable that they only emphasized her vulgar image and the features of a scandalous personality.
Everything could have turned out well for Paris Hilton if she had not abused the methods of plastic surgery. However, the history of her mammoplasty is much more complicated than it may seem at first glance.
How did it all start?
Paris Hilton has not had a lack of attention since early childhood. Her relatives are the owners of the prestigious Hilton hotel chain, and she is a rich heiress, a spoiled girl who is not used to denying herself something. She had the best dresses and the most luxurious jewelry that her peers could not afford. But Paris always had a problem – she wanted to look sexy, which was almost impossible with her slim build, lack of pronounced buttocks, and a shortage of breast volume.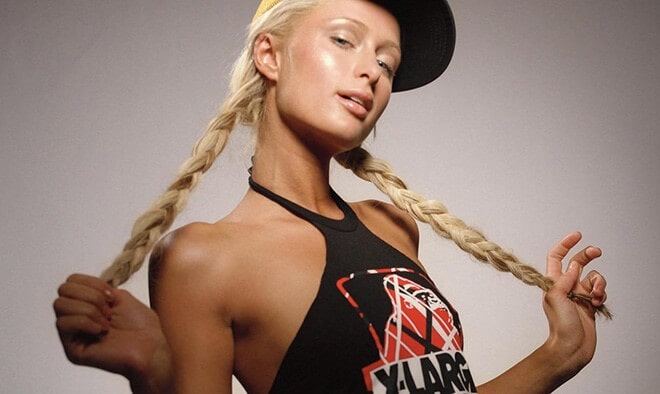 She came to social parties in sports tight tops or low-cut evening dresses, used the ideas of cult couturiers to emphasize femininity, but all this did not give her the opportunity to feel really attractive. Her sensual, bold nature always lacked something more.
Her appearance was often discussed in the press. It was written about her that the owner of a multimillion-dollar fortune can not decide on plastic surgery, which her appearance so badly needs. But one day she came to this conclusion herself.
Rhinoplasty
Reaching 25 years of age Paris Hilton did a nose job. She corrected her nose, because of which malicious jokes were often poured into her address. The operation was successful, but the star did not stop there. New global changes were waiting for her ahead, for which she seemed to have been ready for a long time.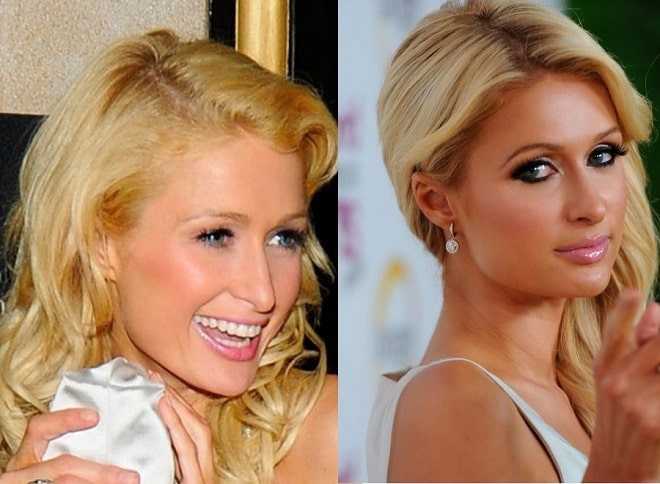 When was the boob job performed?
Paris Hilton's breast surgery has become one of the most discussed operations of the 2010s. The girl chose implants so large that even her clothes could not hide her new unnatural forms. Paris Hilton really liked what her surgeons managed to do.
The big tits are round-shaped – this is what she dreamed of since her teenage years. She was well aware that she would again become the focus of attention of a large audience. Paparazzi tortured her with their cameras, and magazines competed with each other, showing off fresh juicy photos with Paris and her new bust.
What was the result?
Her breasts became an excellent means of PR for her: Paris was increasingly shining on the covers and in commercials, she was offered movie roles, but she herself managed to create a lot of noise around her plastic surgery. The girls envied her courage, and some of the men for a long time could not understand what exactly helped her to increase her boobs so much. Rumors said that Paris was plumper or pregnant, so in just a few months her bust increased three times.
But it was quite clear to outside plastic surgeons what actually helped Paris Hilton become one of the most discussed women on the planet at that time. The girl was not yet 30, but she had already become famous for scandalous stories and plastic surgery.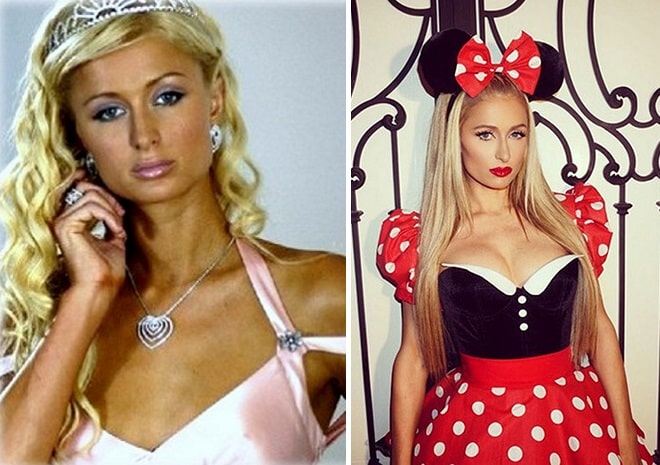 Like all the typical capricious girls, Paris eventually decided to change everything again. She got bored with big breasts, and then she showed everyone an example by having a second operation to remove breast implants. Reaching 30 years of age, she got rid of those forms that had been the subject of controversy for several years.
Someone suggests that Paris simply replaced the old implants with new ones to slightly reduce the size. Others claim that it has returned to its original natural forms. In any case, it is quite difficult to understand this now, since Paris deliberately emphasizes the new figure with pull-up dresses and special enlarging underwear.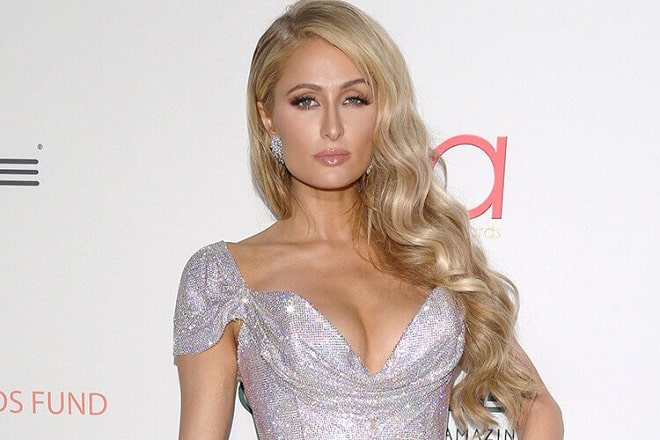 What happened to the Paris Hilton eye?
This is probably the result of unsuccessful botox injections. Because of which the upper eyelid of the left eye does not open completely.