Without a doubt, Miley Cyrus has a bright appearance. And fans are watching with interest her transformation from an idol of teenagers to an adult and sexy woman.
Biography
Miley is the daughter of famous American country singer Billy Cyrus and Letitia Jean Cyrus.
As a child, because of her charming white-toothed smile, she received the nickname Miley, derived from the word smiley.
She gained worldwide fame as a teenager after the series "Hannah Montana". The series has won a huge love of viewers across America and far beyond. Having good vocal skills, she independently recorded two official albums with soundtracks for the series. A world tour with songs from the TV series "Hannah Montana" lifted Miley on a wave of success, and a year later she recorded her first solo album.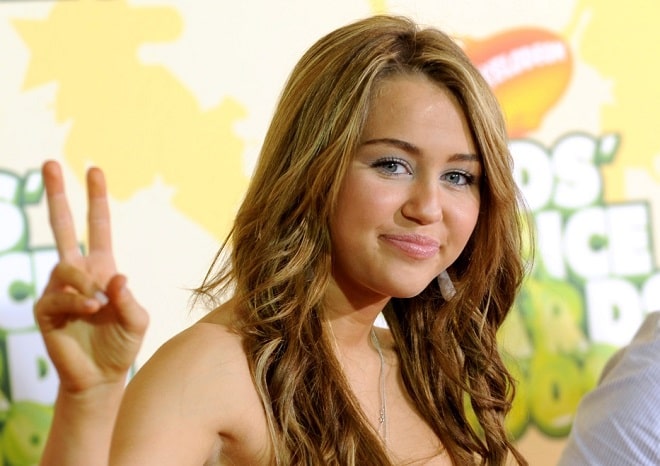 For the participation of Miley Cyrus in TV series and films, Directors literally fought among themselves. In 2008, the star gave voice to the character of the cartoon "Volt". Her song "I Thought Lost You", which is featured in the animated film, was nominated for Best Song at the Golden Globe Awards.
Beauty transformation
The drama "The Last Song" (2010) Miley completed as a teenage girl.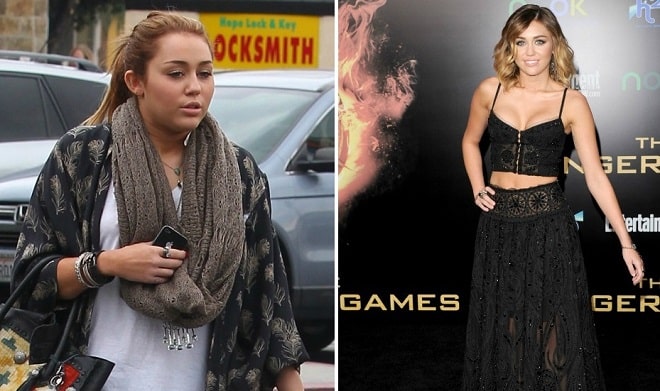 On the set, she begins a stormy romance with Liam Hemsworth, which lasted two years.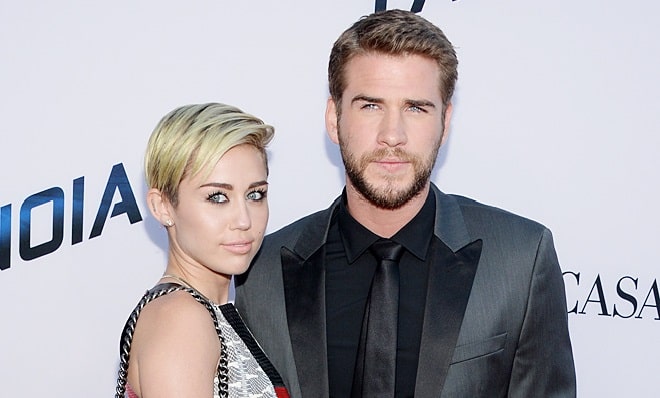 The girl presented her third solo album in a bold way. Miley Cyrus lost weight, corrected crooked teeth with braces. Was done dental surgery for gum contouring and veneers installed. With a gorgeous smile, she began to look open and sexy.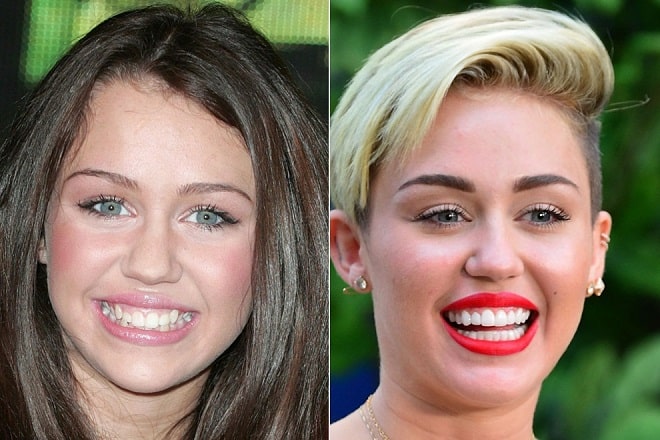 Miley Cyrus ' new haircut blew up the Internet, and fans commenting on her photos before and after changes in appearance.
After hard fitness-training, the body of Miley Cyrus became so good that the girl showed it in tight and open outfits at every opportunity. The slim figure has sparked rumors of plastic surgery.
After a provocatively frank clip "Wrecking Ball", many fans of the actress noted that Miley Cyrus did a breast augmentation. And lips were enlarged with injections filler.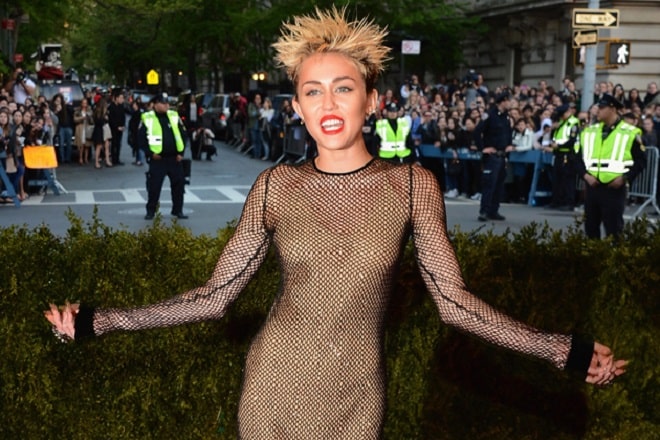 Changes in appearance give self-confidence, and the singer starts new novels every now and then.
Experts believe that the actress changed the shape of the nose, using rhinoplasty. The nose job was done very neatly and the face now began to look more graceful.
Bright lipstick on plump lips, large arrows and false eyelashes stand out in the photo.
Plastic surgery and experimenting with appearance obviously went in favor of Miley Cyrus and helped to conquer the musical Olympus.
Hollywood Smile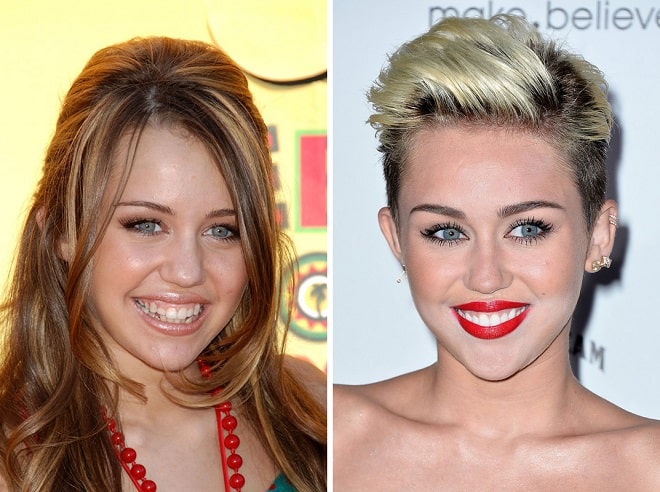 Before:
As a child, Miley Cyrus loved to smile so much that she was not even embarrassed by the unaesthetic appearance of her teeth. Miley's inexhaustible optimism helped her become a TV series star and the idol of millions of teenagers around the world.
After:
Having started her solo career as a pop singer, Cyrus was forced to radically change her image and demeanor and bring her smile to an ideal state. Now the girl is filmed in shocking clips, walks half-naked on stage and records tracks with world-famous celebrities.