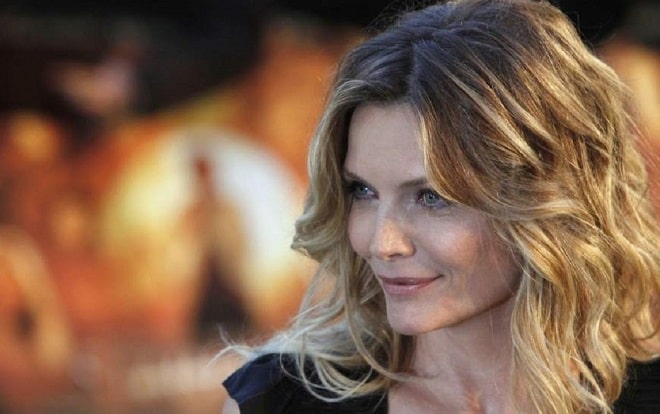 Michelle Pfeiffer is a charming Hollywood star who, in adulthood, continues to delight the audience with her beauty. Fans of her creativity are interested in how the famous "Catwoman" managed to preserve her youth?
Michelle Pfeiffer in her youth
The future star was born in the hot California Santa Ana in the family of a home appliance dealer. The girl graduated from college with a degree in law and was going to work as a stenographer, but her plans were canceled by participation in the "Miss Orange" and "Miss California" contests.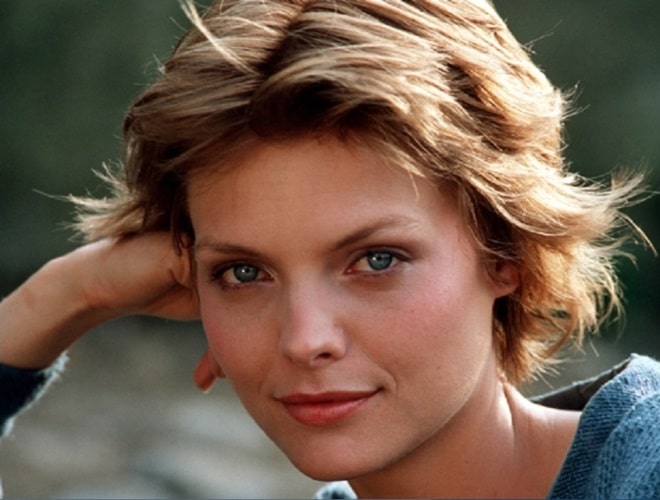 After her success at beauty contests, Michelle Pfeiffer starred in commercials and low-budget films. Participation in "Grease-2 " turned out to be a failure at all and almost sank the career of an aspiring actress.
The girl passed acting school and got a role in the crime drama "Scarface".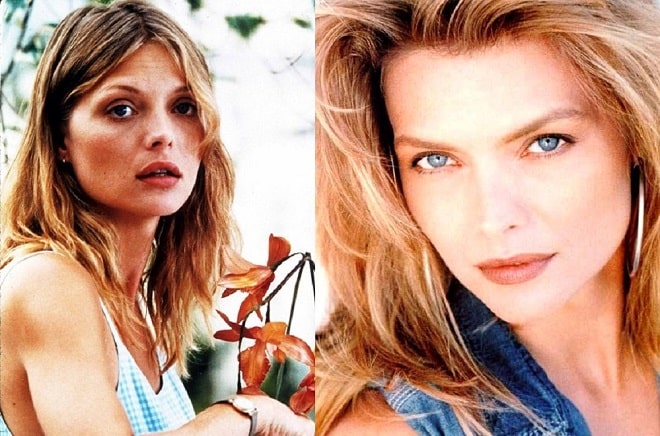 In the joint filming with Al Pacino, the directors saw Michelle's true talent and invited her to play in "The Witches of Eastwick" and "Batman Returns".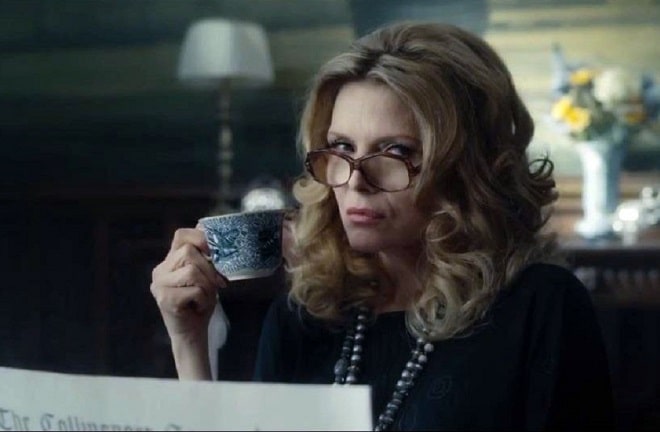 Sexy Catwoman chained men to the screens. Martial arts courses and observations of the habits of cats helped the actress to embody a bold image. Michelle Pfeiffer's efforts were not in vain. Critics called her the best Catwoman in the history of cinema.
While studying in Beverly Hills, Pfeiffer married Peter Horton. The marriage broke up due to Horton's attacks, accusing Michelle of excessive dedication to her career.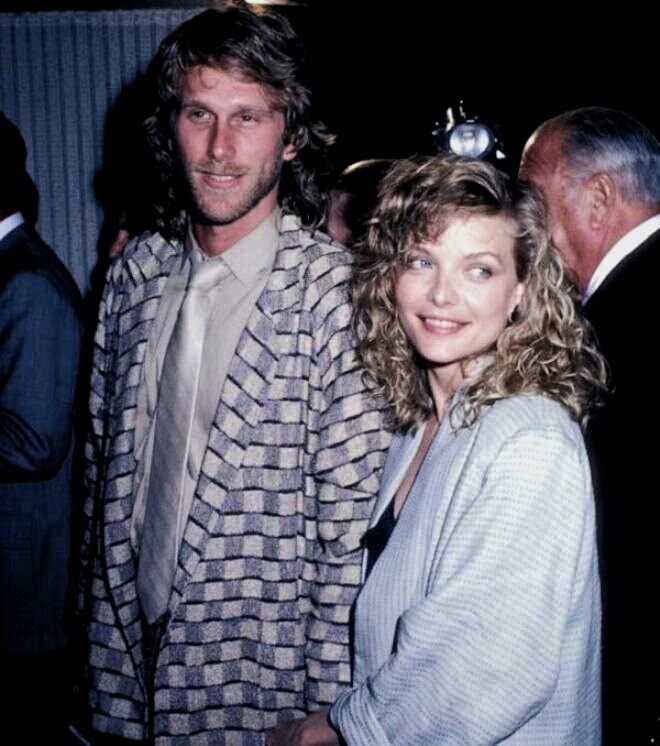 In 1993, the actress became the wife of screenwriter David Kelly. After 25 years, the couple still shows feelings in public and accompanies each other at social events.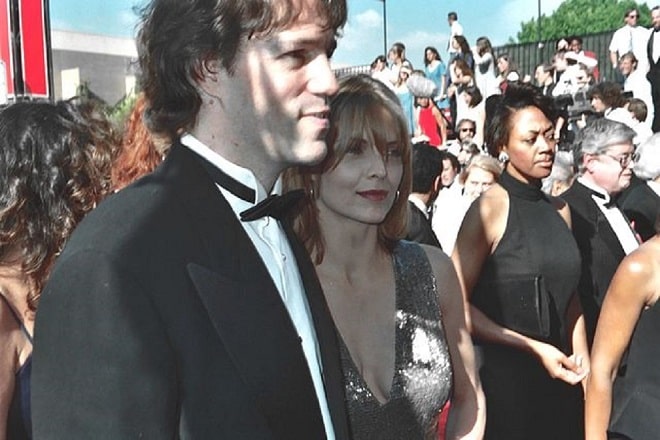 In her youth, Michelle Pfeiffer entered the top 50 most attractive women in the world according to "People".
The appearance of the girl is very bright and unusual. Blue bottomless eyes, neat lips, and blonde hair attract in glossy magazines and movies with her participation.
It seems that Michelle Pfeiffer did not make much effort to maintain beauty. But this is not the case.
Michelle Pfeiffer now
The actress starts the day with physical exercises and breakfast. She now still follows a diet and regularly runs in the park.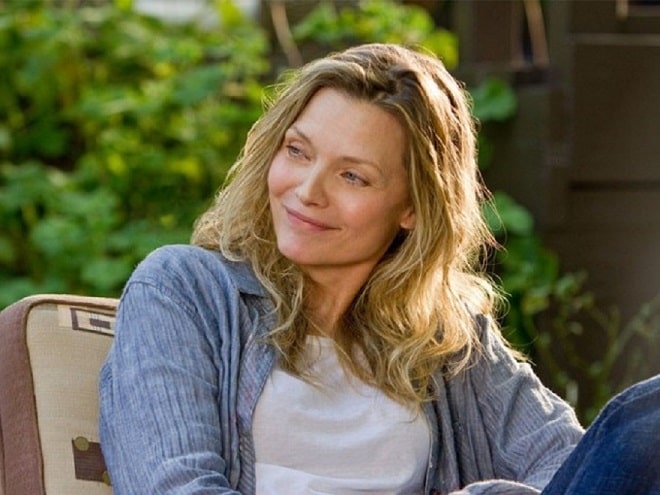 Michelle Pfeiffer's eternal youth gives rise to rumors about trips to plastic surgeons, but the actress herself denies such statements.
The fine-wrinkled type of aging allows the star to delay invasive intervention.
She has a positive attitude to the moderate use of plastic surgery, but she is not yet ready to go to use it.
Experts, comparing Michelle Pfeiffer's photos, suspect that she did the nose job, but there is no exact data about rhinoplasty.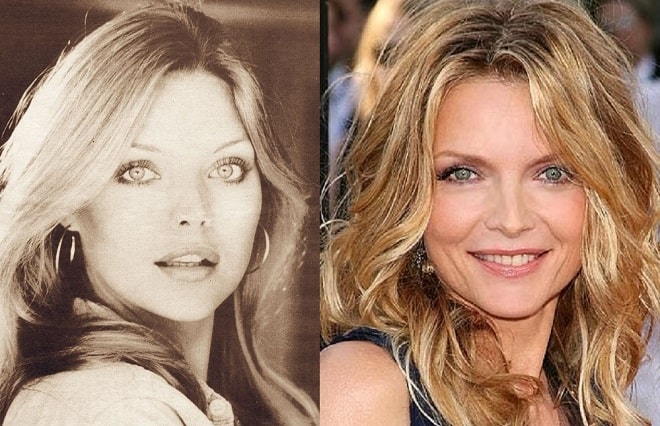 The film star carefully monitors the skin and visits cosmetologists.
It is possible that with age, the actress used lip injections to maintain the natural volume of her lips.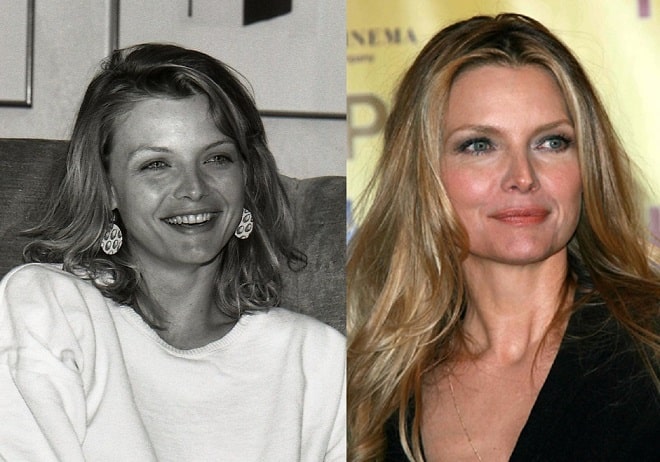 Michelle Pfeiffer is an example of the fact that a well-groomed woman retains charm and beauty with age.