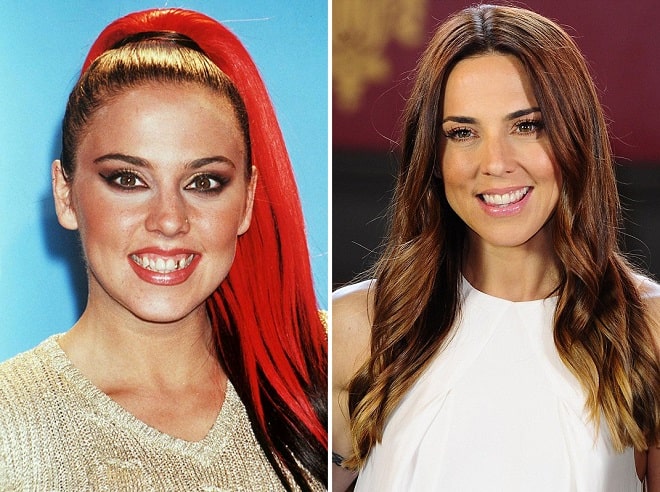 Melanie Jayne Chisholm is a singer, songwriter from the UK. She is best known as a member of the popular group "Spice Girls", where she performed under the pseudonym "Sporty Spice". She is also known by the pseudonyms "Mel C" or "Melanie C".
New teeth for "Sporty Spice"
Before:
At the time of the Spice Girls, Melanie Jayne Chisholm maintained the image created by stylists and producers: the singer appeared in public in sneakers, sweatpants and a top, and took her hair in a ponytail. Another distinctive feature of Melanie was the gold tooth on the right lateral incisor, which drew attention to her far from perfect smile.
Mel C, was the only professional vocalist of the Spice girls group, but at the same time remained its most inconspicuous participant – she was least often written about in the press, her name was not involved in scandals.
After:
After the breakup of the band, Melanie decided to make a solo career. Every year she became more feminine: first she went through the alignment of the bite of her teeth, then she grew her hair, and finally she gave up the no longer fashionable gold crown. Today, the singer is considered one of the most attractive women in the whole world, and any celebrity can envy her perfect smile.