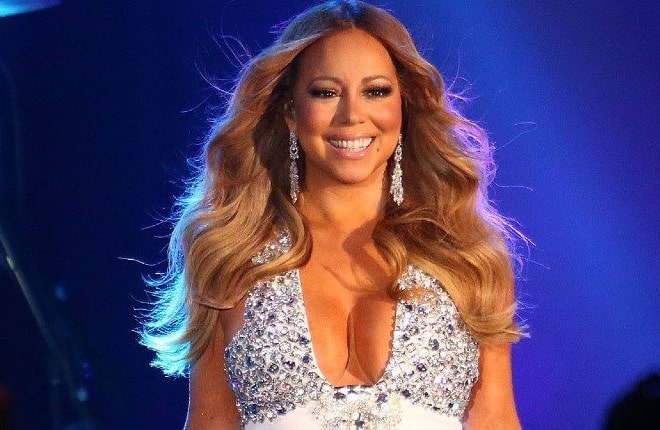 Mariah Carey is an American singer and record producer, songwriter, and actress. In 1991, she was awarded the first Grammy Award for Mariah Carey's debut album, which went platinum nine times. The compositions "Vision of Love", "Someday", "Love Takes Time", which occupied first place in the Billboard Hot 100, glorified the aspiring singer as the best pop vocalist.
Since 2015, Mariah has been the owner of a personal star on the "Walk of Fame" in Hollywood. In 2020, she released a new album, "The Rarities", and published a memoir, "Meaning of Mariah Carey".
Childhood and youth
Mariah was born in March 1970 in the family of Patricia Hickey and Alfred Roy Carey, who lived in the American city of Huntington, New York. She became the youngest of three children: according to the singer, when she was born, her brother Morgan and sister Allison "were already spoiled people." The older ones had their own life, they didn't coddle her.
Mariah's mother is an opera singer, a descendant of Irish immigrants. Her father is an aeronautical engineer, an Afro-Venezuelan. They often sorted out the relationship, reaching the point of assault. Morgan also got hurt, who tried to stand up for his mother. He received such a severe injury at the hands of his father that doctors were surprised by how miraculously the boy remained alive. Her parents divorced when Mariah was three years old. Patricia and her children moved to the nearby town of Greenlawn.
Mom often took Mariah with her to rehearsals, but she did not foresee a classical musical future for her youngest daughter. Nevertheless, after hearing how her daughter, at the age of four, copies an aria in Italian from Giuseppe Verdi's Rigoletto, Patricia began to study vocals with her daughter.
Their family could not be called prosperous. The eldest daughter, Allison, years later accused her mother of forcing her to attend "satanic gatherings" at which sexual acts were committed with her, a ten-year-old. She also had to watch other children being raped. In turn, Mariah said that her sister forced her to take cocaine, left cigarette burns on her body, and even tried to persuade her to prostitution at the age of twelve. The singer wrote about this in her memoirs.
Nevertheless, Mariah was a passable student at school, was strong, and fought with the boys, for which she received comments and censures from teachers. In class, she was teased with a "Mirage", because Carey often disappeared from lessons to record songs in the studio of a musician friend Ben Margulis. In the eleventh grade, she enrolled in a school of stylists, but when she was asked to change her name, she immediately left thoughts of studying there.
Since the age of six, she has been a fan of Marilyn Monroe. Much later, Mariah even bought a white piano of a movie legend at an auction.
"I know a lot about Monroe. At school, when everyone was writing essays about George Washington, I was writing about Marilyn Monroe. The teachers looked at me as if I had two heads or a tail grown. And I started: "She didn't commit suicide because the barbiturates found in her body…", and so on, all versions in a row. And I'll take the piano to a museum someday."
Having recorded a demo tape with Margulis, the girl moved to New York, dreaming of the glory of the singer. Carey enrolled in beauty courses and got a job that allowed her to pay for her studies and rent housing.
Soon Mariah was taken on backing vocals by Puerto Rican singer Brenda Joy Kaplan, better known as Starr. At one of the parties following the performance, Brenda played a cassette of Carey's songs. They were heard by music producer Tommy Mottola. Getting to know him became Mariah's lucky ticket to show business.
Career
Tommy Mottola did everything in his power to make Mariah Carey's self-titled debut CD appear in 1990. The singles "Vision of Love", "Someday", "Love Takes Time", occupied the top positions of the Billboard Hot 100. Soon Carey received a Grammy in the nominations "Best Aspiring Performer" and "Best Pop Vocalist".
The singer began to experiment in genres such as rhythm and blues, soul, performed several ballads, which were included in her second album "Emotions". But the most popular and best-selling was the third disc of the Music Box. The compositions "Dreamlover" and "Hero" were a resounding success, the latter Carey even sang at the inauguration of Barack Obama in 2009.
Musical experiments with the hip-hop genre and the "Rainbow" album with an updated repertoire did not bring the singer the expected result. The audience, accustomed to her soulful vocals, did not appreciate the collaborations with David Foster, Missy Elliott, and Basta Rimes. But Carey's old songs still occupied leading positions in the American charts, and she herself tirelessly developed her creative abilities.
After graduating from acting school, Mariah began acting in films. As an actress, she made her debut in the comedy film "The Bachelor" (1999).
In 2001, the musical drama "Glitter" was released, in which Carey played the main role. But the actions of the star were not appreciated by critics and she received the Golden Raspberry for the worst female role.
After that, Mariah had a nervous breakdown. Against this background, she quarreled with her mother, from whom Mariah unsuccessfully tried to find understanding and support. Patricia instead called the police and sent her daughter to the hospital accompanied by them. The singer never forgave her mother for this act.
A new round of career success came with the album "The Emancipation of Mimi" (2005). The tour brought the singer her former popularity, the halls were crowded, the audience greeted her updated repertoire with delight.
The actress continued filming. She starred in the drama "Precious" (2009), which won two Oscars. Fans were amazed by the singer's looks in the film "Precious": she appeared without makeup and wigs, in modest office clothes, and was not at all like the bright star they used to see her.
2010 gave the singer's fans a new album "Merry Christmas II You", recorded with the participation of Justin Bieber. Mariah also collaborated with the brilliant Whitney Houston, despite the fact that the media fanned rumors about the rivalry and enmity of the two singers.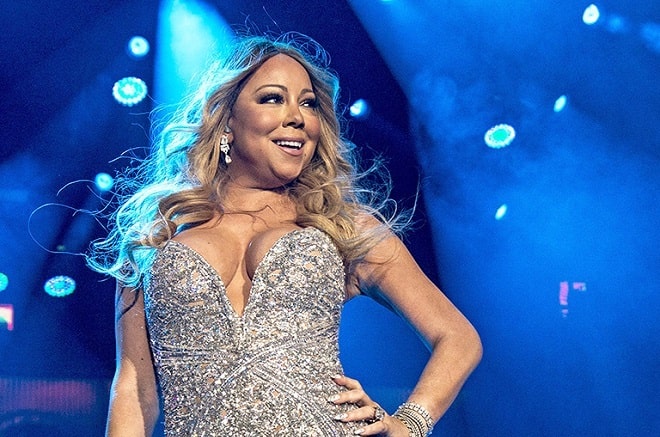 The years 2016-2017 were unsuccessful for Mariah. It turned out that Carey's New Year's performance was held under a soundtrack, which was very disliked by both fans and detractors, who raised a wave of criticism on the Internet. She painfully broke up with her fiance and again began to yield in the fight against excess weight. Relations with her family deteriorated, her brother accused her that while her sister Allison was "on her deathbed", Mariah "shines a $7 million ring at a party with Elton John."
Next, the singer was accused of sexual harassment and racism by her security guard. The amount offered by Mariah's lawyers in a pre-trial order seemed insufficient to the bodyguard, and he began to prepare a lawsuit in court. The scandal was hushed up.
In 2018, Carey recorded her fifteenth album "Caution". Famous producers Timbaland and dubstep star Skrillex participated in its creation. At the same time, the singer was nominated for a Golden Globe as the best performer.
In the fall of 2020, Mariah released a new album, "The Rarities", and published a memoir, "Meaning of Mariah Carey". The autobiography, which contains many revelations about the singer's childhood, family, and sexual life, has already become a bestseller in America.
Personal life
Her first husband was Tommy Mottola, the head of "Sony Music" in 1991. It was he who became Carey's guide to the big stage, and in 1993 a magnificent wedding of a 23-year-old singer and a 44-year-old producer took place.
After living together for four years, the couple announced their divorce. Much later, Mariah admitted that she never felt free with Motolla, he allegedly deliberately kept her in the role of a "child bride". In turn, the producer who wrote the book of memoirs called their marriage absolutely inappropriate and completely wrong, although he admitted that he was obsessed and controlled his singer-wife too much.
Next, Carey had an affair with singer Luis Miguel. They dated for four years, but after breaking up, Mariah Carey had a nervous breakdown. In 2001, she was diagnosed with bipolar disorder.
Then the media began to attribute new novels to the singer: Eminem, Christian Monson, Marcus Schenkenberg, Derek Jeter. Carey denied any serious relationship.
In 2008, she married singer, Nick Cannon. In 2011, twins were born in the marriage: a girl Monroe and a boy Moroccan Scott. And the singer got gaining weight.
While Carey was on postpartum leave, Cannon actively performed, his career was on the rise, and soon he filed for divorce. The blow became so strong for the woman that for a while she disappeared from the scene, plunged into depression.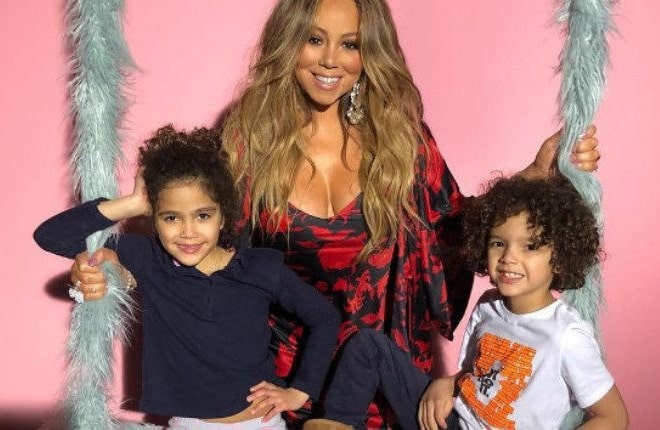 However, Mariah managed to pull herself together. She started losing weight and updating her repertoire, returning to the stage prettier and with new songs.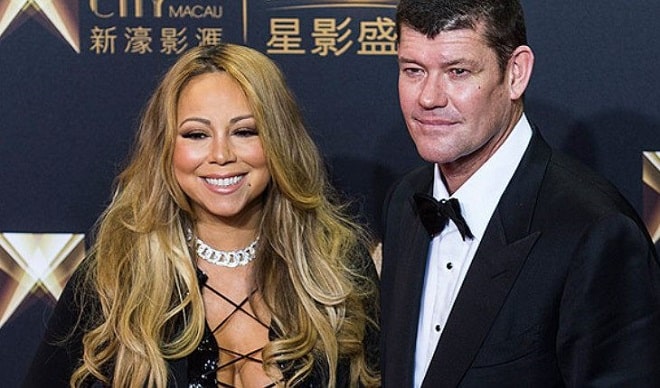 And in 2016, she stunned fans with the news of her engagement to Australian billionaire James Packer. The happy bride showed off a ring worth more than seven million dollars and told how she met James in Aspen, at the premiere of a new film. Packer called Carey a genius, admired her talent, compared her to Barbra Streisand and Whitney Houston at the same time.
The secular society was looking forward to the upcoming celebration, savoring the details of the preparation for the wedding ceremony. Carey and her children lived in the house of the chosen one. But the engagement was terminated. According to one version, Packer was tired of the singer's exorbitant appetites, according to another, Mariah had a new lover, dancer Brian Tanaka, which the billionaire could no longer tolerate.
Later, the actress said that they had never had physical intimacy with James. In 2017 Mariah Carey plunged into a new relationship with Brian. The chosen one is thirteen years younger than her.
In 2020, the singer celebrated her 50th birthday. Pictures appeared on the Internet showing the birthday girl cutting a cake in the company of her children.
Plastic surgery
At the beginning of Mariah Carey's career, she had a nose job. She had to resort to rhinoplasty and narrow her wide nose.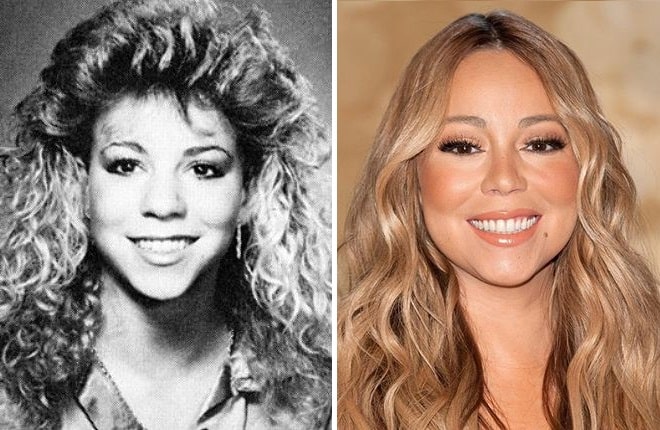 Mariah had breast augmentation surgery twice in her youth. After her divorce from her first husband, she had her implants removed. But then she did breast plastic surgery again.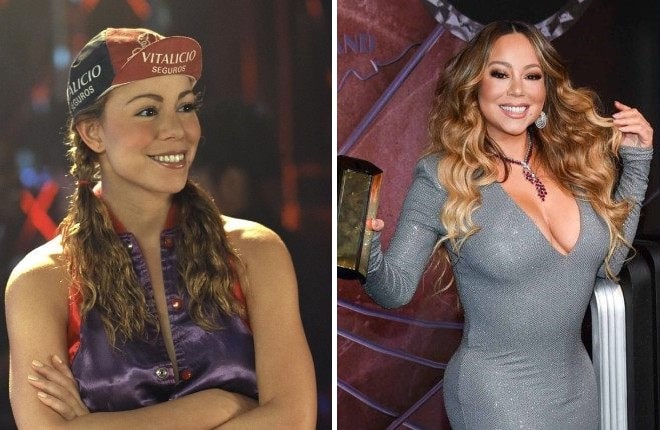 Naturally inclined to fullness, the singer has done liposuction several times. But she could not fall in love with the gym, because Carey considers her arms too muscular and is afraid that from training she will start to look like a bodybuilder.
After giving birth, Mariah Carey did a whole range of plastic surgeries: a boob job, liposuction, tummy tuck (abdominoplasty).
After the birth of two wonderful twins, less than six months later, she appeared in public with a flat stomach and a prettier figure. It wouldn't be so strange if the singer hadn't crossed the threshold of her fortieth birthday. As you know, at this age, all the restorative functions of the body decrease, and it is virtually impossible to put yourself in order in such a short period of time. Moreover, once upon a time, the singer said that it costs her a lot of effort to look good.
Appearing on the covers of magazines with a bare stomach, on which no signs of childbirth are visible at all, Mariah said that the whole secret is in intensive training and a special diet that was developed specifically for her.
Plastic surgeons are quite skeptical about the statements of the star, looking at the perfect belly and toned breasts.
Mariah Carey has never aspired to thinness. At concerts and social events, the singer showed appetizing forms and seemed to feel quite comfortable in her own weight. However, fans with a negative noticed that in 2017 Mariah Carey greatly recovered and began to mask her body with the help of photo editors.
The singer took the criticism on social networks to heart and decided to part with the hated excess weight. But proper nutrition and sports were not enough, and in October 2017 Mariah Carey had sleeve gastroplasty – surgery to remove part of the stomach.
Mariah Carey, who lost weight after sleeve gastroplasty, appeared at the Golden Globe event in 2018 and emphasized her magnificent figure and outstanding forms. It seems that in this way the singer responded to all the detractors who criticized her figure on the web.
Mariah Carey's careful work on the face is also noticeable. At her age, the singer looks very young and well-groomed.
Look at the healthy appearance of the singer's facial skin. Have you noticed any signs of aging? Where are the facial wrinkles? It is clear that we will not see them, because Carey did plastic surgery for herself, and not just one.
Mariah Carey doesn't like to talk about how she takes care of her appearance, but experts suggest that the singer did a facelift, and regular botox injections and many other rejuvenating procedures protect her from wrinkles.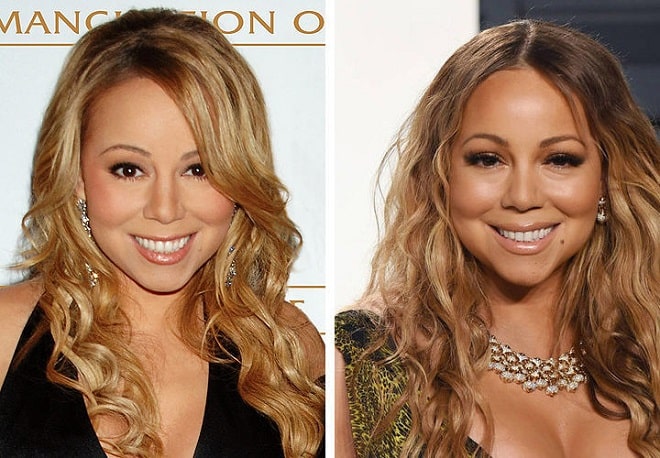 The star removes signs of age-related changes with the help of contouring with fillers. Mariah Carey has a chubby face by nature, and she had injections of filler into her cheekbones. As a result, her face looks heavy and unnatural. And it seems that Mariah can't open her eyes wide. Lips also look more voluminous.