Attention has been riveted to her since childhood, because her mother was the world-famous pop queen Madonna. For the first time she got on the covers of magazines in early childhood, but for a long time she was written about exclusively as the daughter of a famous singer. However, after the name of Lourdes Leon has already been mentioned regardless of her mother.
She can already compete with her in the fight for the title of "queen of outrage", because the number of her fans and followers is no less than those who openly resent her position and propagandized views.
Childhood and youth
The eldest daughter of Madonna Lourdes appeared when the singer was 38 years old. Madonna was not officially married to Lourdes's father, 30-year-old Cuban fitness trainer Carlos Leon, but he gave his daughter his last name.
When their daughter turned one, journalists caught Carlos in the company of another woman. He did not comment on the situation, but soon he and Madonna broke up. But he never disappeared from his daughter's life and maintained a warm relationship with her.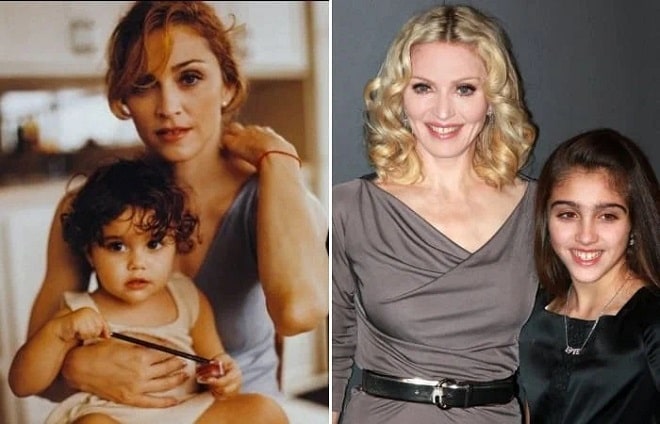 Lourdes has been connected with the fashion world since childhood, because her mother has repeatedly received offers to take part in promotional photo shoots with her daughter. Her mother was dressed by the leading designers of the planet, which fostered a sense of style and good taste in Lourdes. Even as a teenager, she became interested in fashion design and began helping Madonna design stage costumes. And later, together with his mother, they launched their own line of youth clothing.
The singer's daughter started her career as a model early and achieved notable results in this field. She has repeatedly become the face of world-famous brands, appeared on the catwalk in fashion shows and starred for glossy magazines. As a teenager, Lourdes started a blog where she shared her ideas about fashion and beauty and did not hesitate to criticize even her own mother for tasteless things in the wardrobe.
Fashion designer Stella McCartney was one of the first to draw attention to Lourdes' potential as a model. She invited Madonna's daughter to become the face of her new perfume.
Lourdes inherited from her mother not only a passion for fashion and creativity, but also a rebellious spirit.
Body Positivity Ambassador
Just like her mother, Lourdes actively supports the movement, which is called bodypositive: she openly demonstrates her commitment to this movement and calls for accepting her body as it is, not following generally accepted stereotypes. And in her personal photos, and in advertising photo shoots, and in paparazzi pictures, Lourdes appeared more than once with unshaven armpits and hair on her legs. In addition, she became one of the first models to appear on the podium in this form.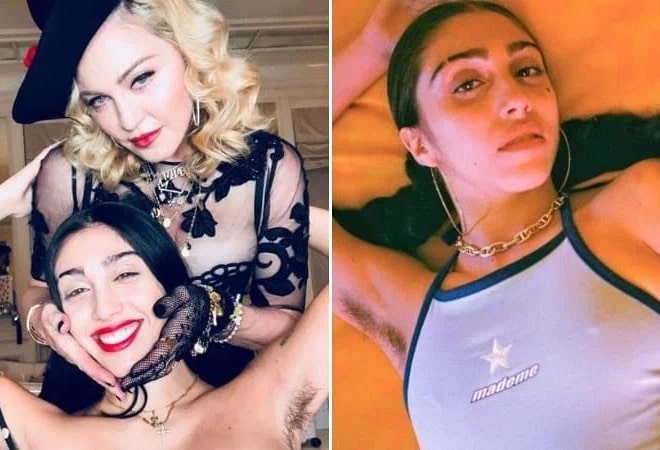 This caused a very mixed reaction from the public. Many, primarily feminists, came out with support and approval of Lourdes' position, but she also caused a wave of negative reviews on social networks. Outraged netizens believe that it looks ugly, and the girl gives the impression of untidy.
Lourdes herself does not care much about the barrage of criticism – like her famous mother, she does not seek to please anyone and has long been accustomed to negative reactions.
Representatives of the fair sex, who have been fighting for equality with men for many years, do not see anything unnatural in the appearance of Madonna's daughter and claim that a woman herself has the right to decide how she looks. Lourdes cares little about the heated discussions of her supporters and opponents online – she treats criticism calmly, but does not need support. The only thing that both of them doubt: is she really a supporter of feminism and body positivity – or is it just a desire to shock the public?
Hollywood Smile
After orthodontic treatment, Lourdes Leon's smile became simply irresistible.
Before:
Lourdes had quite noticeable bite problems as a teenager. It is quite possible that some dental features were inherited from the famous mother. Despite the fact that Madonna herself was never going to fix her famous gap between her teeth, which over the years has become her feature, her daughter decided to install braces.
After:
After a while, it became clear to everyone that the decision to put on braces was absolutely justified. By the time the treatment was over, Lourdes had turned from a teenage girl into a beautiful girl who belongs on the cover of leading glossy magazines. Now the bonus in the form of a dazzling smile will surely add career prospects and the attention of numerous fans.