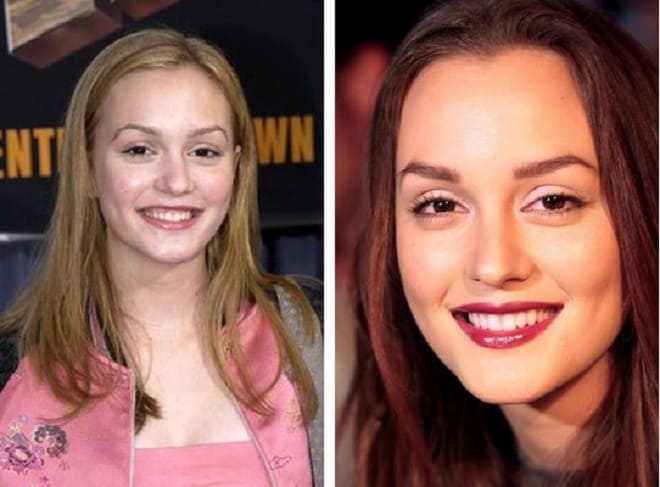 Leighton Meester is an American actress, model and singer, who became famous after the role of Blair Waldorf from the popular TV series "Gossip Girl".
Going to the dentist and changing her image helped Leighton Meester become a sex symbol.
Before:
Leighton Meester had a very unusual childhood: suffice it to recall that her parents were convicted of marijuana smuggling, so for some time the future star was in the care of her grandmother. The girl adored movies from an early age, so at 11 she moved to New York with her aunt to realize her dream. The career of the young actress was moving well, but at some point she decided to change something in her image and appearance. The beginning was a visit to the dentist.
After:
In general, Leighton's teeth were already quite attractive, if you do not take into account a slightly pronounced gingival smile and a slight disproportion of the front incisors. Anyway, the dentist made only a few barely noticeable corrections, but thanks to them, the actress's smile became simply magically attractive. By this time, she had already left the role of a teenage girl and began to appear in public in very stylish and beautiful outfits. Leighton's efforts were not in vain: in addition to new roles, she gets into various tops of the brightest and sexiest stars from year to year.