American actress and model Kelly Rohrbach has perfect figure parameters, which allows her to do amazing photoshoots on the world's best beaches. Her bright modeling career and biography are also connected with her participation in the comedy thriller "Baywatch". Kelly was in a relationship with movie actor Leonardo DiCaprio, and now her husband is billionaire Stuart Walton.
Childhood and youth
Kelly Rohrbach grew up on the east coast of the United States. After graduating from the Catholic Georgetown University in Washington with a degree in theater arts, the future model moved to Los Angeles to work as an actress.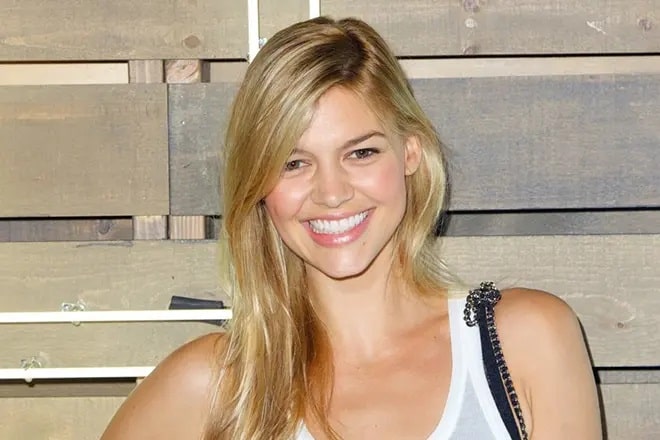 It was there that Rohrbach met the agents of IMG models and accepted an offer to work as a fashion model. In parallel, Kelly participated in pilot Hollywood projects and played cameo roles in such television films as "Two and a Half Men", "The New Normal" and "Rizzoli & Isles".
In 2015, the model appeared in the swimsuit of the annual Sports Illustrated Swimsuit Issue, taking the nomination "Discovery of the Year" of this publication. Hot photos of Kelly Rohrbach were liked by all connoisseurs of beauty and aesthetics of the female body in the world of High fashion and the model began to gain personal popularity.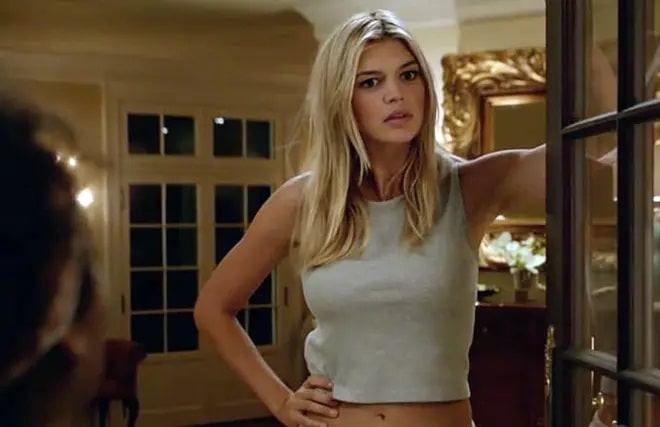 Now Kelly focuses on regular modeling work and filming in the Hollywood film industry.
Role in the movie "Baywatch"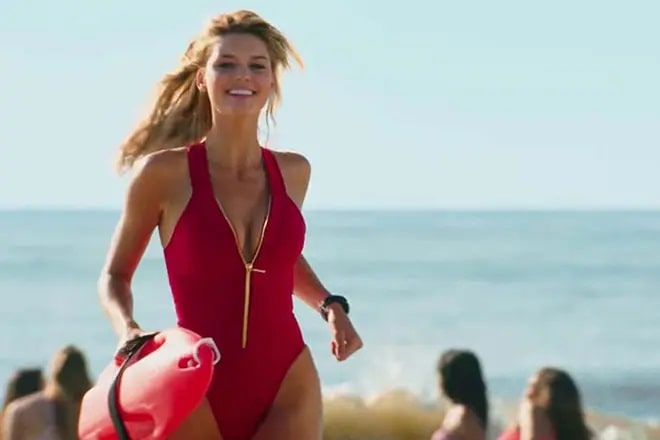 In 2016, a slender and charming fashion model was invited to shoot "Baywatch". Rohrbach played the role of C. J. Parker in this film – a tall blonde lifeguard on the beach. This role in the past belonged to Pamela Anderson. The filming of this sequel to the popular TV series took place in the resort town of Deerfield Beach, Florida, and Rohrbach was better suited than ever for the role of a blonde lifeguard with an ideal figure.
Personal life
Rohrbach is quite picky in romantic relationships. It is known for certain only about one stormy novel. In 2015, Kelly fell in love with actor Leonardo DiCaprio. Lovers often appeared together at joint parties and, according to a secret insider, DiCaprio even made a wedding proposal. However, for some unknown reason, the couple did not stand the test of time and in 2016 their relationship came to an end.
In 2017, Kelly meets billionaire Stuart Walton, who is 11 years older than her. In 2019, their gorgeous wedding took place in the American state of Florida. All-knowing haters say that Rohrbach got married solely because of Walton's financial situation, but anyone who believes in love knows that all ages are submissive to her.
Plastic surgery
Kelly Rohrbach's appearance is so perfect that it makes you doubt her naturalness. The audience is interested in the questions: lush breasts, toned buttocks, and slender legs by nature, or is it fake? Did Kelly Rohrbach have a boob job and other plastic surgery on her face and body?
Kelly is often compared to Pamela Anderson, who had a breast augmentation, liposuction, tummy tuck, nose job, lip augmentation with injections of fillers, and regularly uses Botox.
But Kelly Rohrbach, unlike Pamela Anderson, preferred not plastic surgery, but a gym and a diet.