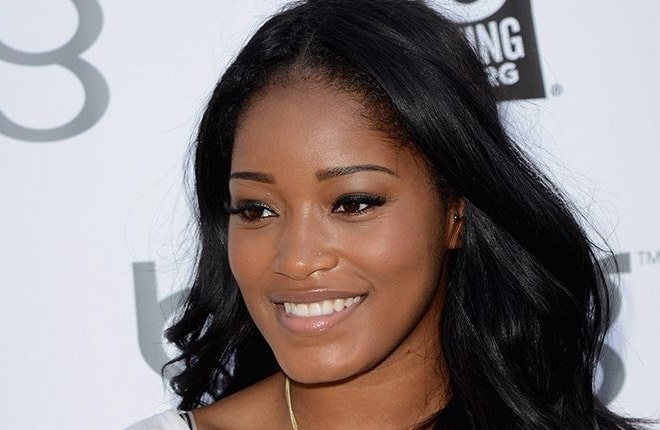 Keke Palmer is one of the brightest actresses in America, singer, songwriter, TV presenter. The charming black celebrity is watched by millions of fans around the world. Let's see how she looked in her youth and how her appearance changed after.
Childhood and youth
Keke Palmer was born on August 26, 1993, in the town of Harvey (USA). In show business, a girl from a young age. Since early childhood, she began to be interested in music. The actress played her first film role at the age of 11. Later she successfully realized herself in the genre of pop music and gained popularity.
Plastic surgery
Keke Palmer loves to experiment with appearance. In her youth, she emphasized that she was proud of natural beauty and did not plan to lie down on the table of plastic surgeons, no matter how old she was.
However, Keke Palmer had a nose job at a young age. Having received approval from her parents, the 18-year-old actress went under the surgeon's knife. In 2014, the girl appeared before a wide audience with a new "European" nose. The plastic surgeon noticeably narrowed the wings of the nose, reduced and slightly raised the naturally flattened nostrils.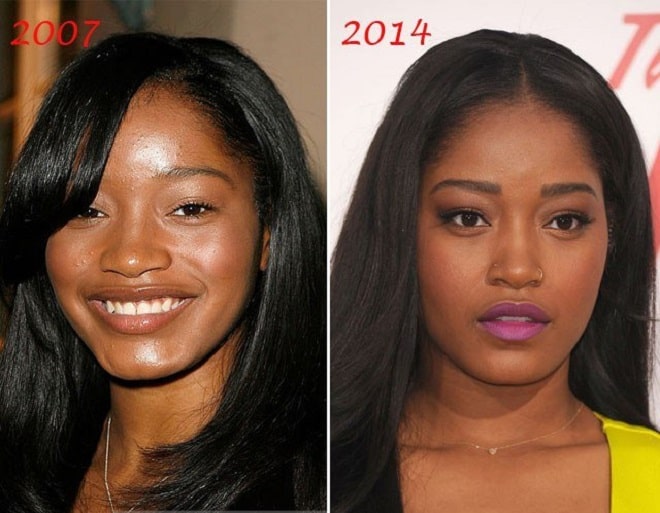 Acne
In 2022, Keke Palmer showed off her natural face without makeup on Instagram. In the video, a 28-year-old girl talked about her acne, being old enough for such a problem.
She started by saying, "Plastic surgeons are amazing, "before listing all the procedures they can do, including rhinoplasty (nose job), breast augmentation surgery, the list goes on."
She then joked hilariously that they can do all these things, but they can't figure out how to clean an adult's skin.
In addition to the reasoning in the video, she continued the discussion in the caption:
"Plastic surgeons, do you all want to know where the real money is? Give us the plastic surgery we are praying for and make it possible for dark skin as well… I'll put my house up for sale to pay whatever it takes…"
Earlier, Keke Palmer showed how she does makeup to "mask" her acne scars.