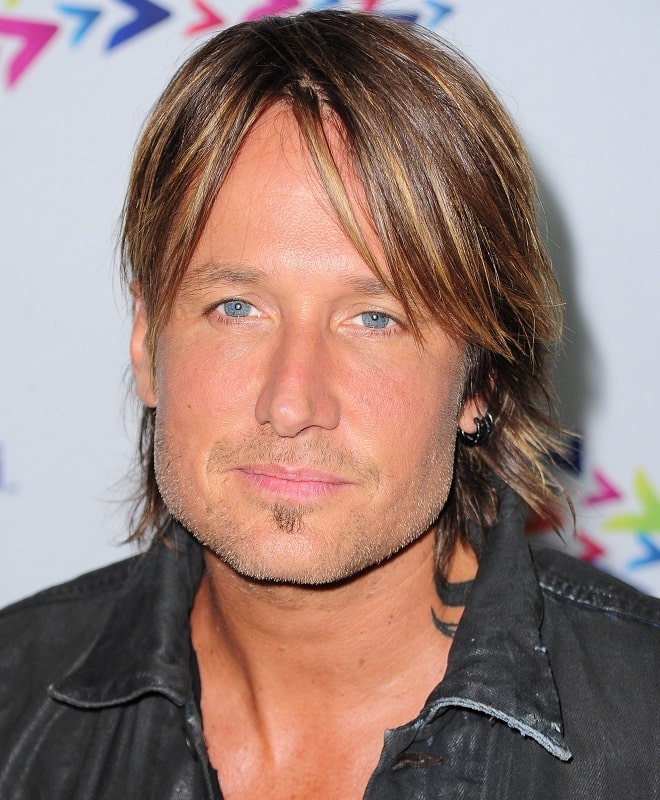 Keith Urban, Australian country singer and husband of Hollywood actress Nicole Kidman. Let's see what Keith looked like in his youth, before he became famous and how his appearance changed after.
Childhood and youth
Keith Urban was born in New Zealand on October 26, 1967. He spent his childhood in Australia and started playing the Ukulele from the age of four. Keith loved music from childhood and was sure that he would become a famous composer or singer. Urban's father was a collector of country music records and instilled this love in his son.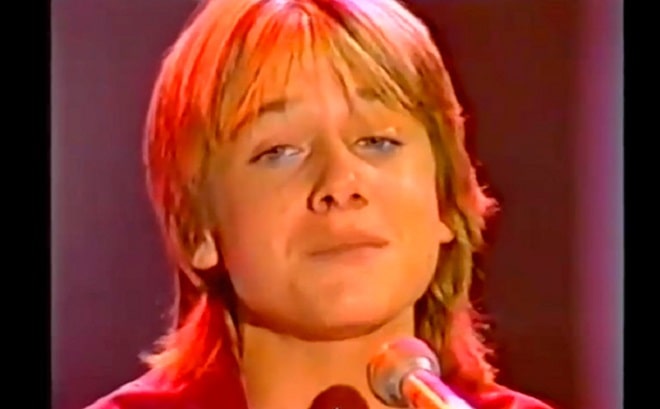 Already at the age of fifteen, Keith decided to drop out of school and take up musical activity. Gradually, the singer's fame grew. Keith Urban quickly outgrew the status of a little-known country musician with a small audience in his native Australia. Even before his marriage to the legendary actress Nicole Kidman, he was known throughout the North American continent, and after his marriage he gained worldwide fame.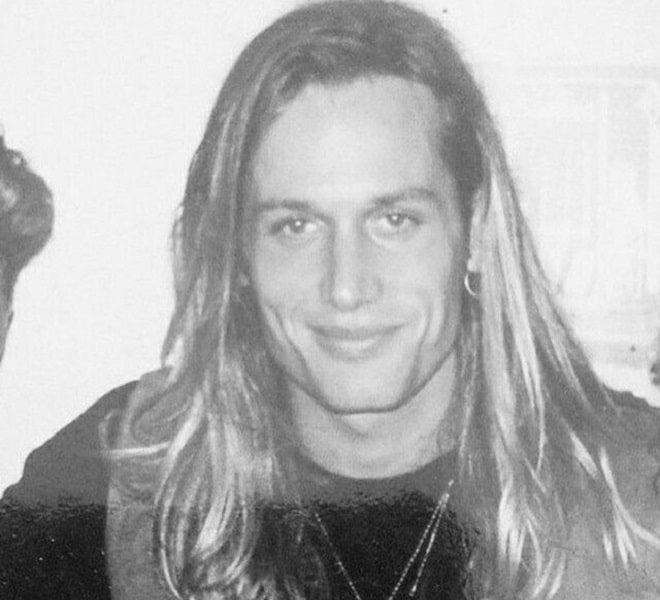 Plastic surgery
Many journalists and fans are interested in the question: did Urban have a nose job and other plastic surgery?
There are rumors that Keith Urban underwent rhinoplasty in his youth. When comparing his photos of different years, it is clear that with age his nose has become a little narrower.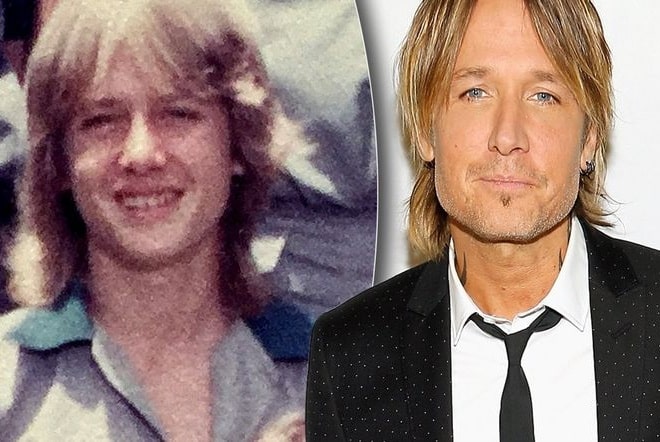 The changes also affected his smile. Urban fixed the gap between his teeth.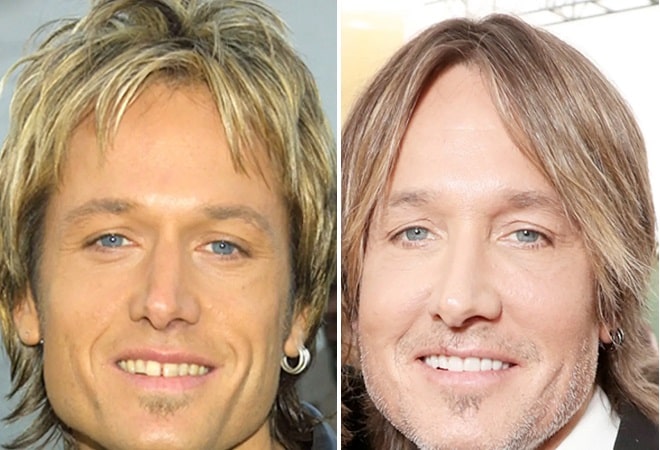 Keith, following his wife Nicole Kidman, became interested in botox injections. There are also rumors that Urban uses injections of fillers for cheekbones and lips. It seems that this is the only way in this family to get rid of the signs of skin aging.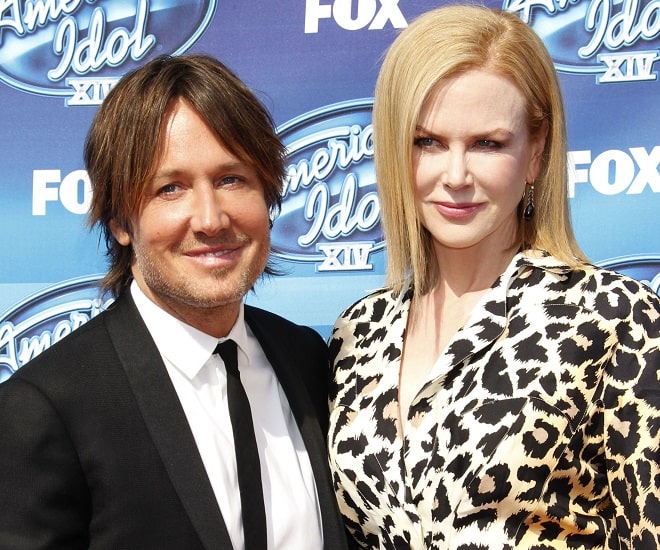 Surprisingly, he was not stopped by the unfortunate experience of his wife, actress Nicole Kidman, who barely managed to regain her face after numerous botox injections. Her face lost mobility, betraying her passion for botox injections.
"Keith decided to try to delay aging with botox injections. He understands that he must look young in order to continue to please his fans," said one of the famous couple's acquaintances.
According to the same source, the couple's relatives and friends are extremely concerned about the star couple's fascination with cosmetic procedures.
Plastic surgeons who were asked to comment on Keith Urban's appearance before and after cosmetic procedures believe that his wrinkles were smoothed out with botox. Probably, the injection was injected into the forehead, between the eyebrows, in the corners of the eyes and in the area of the nasolabial triangle.
In the minds of many people, the stereotype has been firmly established for quite a long time that women most often resort to plastic surgery. It is believed that they are the ones who perceive the inevitable age-related changes the hardest, and also strive to bring their appearance to the ideal by all means.
However, in reality, men also go under the knife of a plastic surgeon. Sometimes almost more often than women. First of all, this applies to Hollywood actors who are constantly forced to be in the public eye. Some of the already established stars are doing this in pursuit of youth.
But what about the actors who decide on this or that beauty transformation at the very beginning of their career? They can be called true strategists. Most often, such stars listen to the useful advice of their agent and decide to slightly adjust the shape of the nose or, for example, the chin.
Such a seemingly insignificant transformation completely changes their fate: as a rule, with more harmonized facial features, they attract a whole army of fans like a magnet and acquire the title of Hollywood sex symbols.
You probably had no idea that Brad Pitt, Ryan Gosling, Robert Pattinson and Ashton Kutcher also resorted to the help of plastic surgeons. Most of these Hollywood beauties, of course, do not openly talk about it, but usually their archival photos speak eloquently about it.
The whole world knows these Hollywood beauties, but few people realize that they are grateful for their appearance not only to their parents, but also to experienced plastic surgeons!
Do you think celebrities should resort to plastic surgery to preserve their youth to the delight of fans?