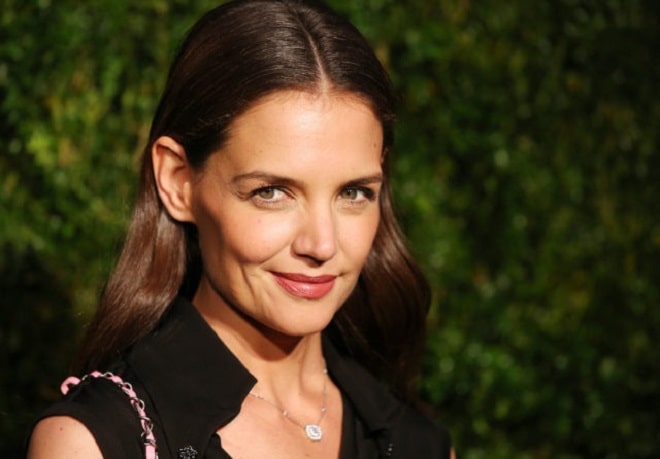 Katie Holmes is no longer in the same age and physical shape that she was before. It is worth admitting that the critics of the actress are largely right. Even her fans agree that Katie has lost her former beauty and stopped spending time on her appearance. Holmes is increasingly seen with matted hair and in unsuccessful outfits. But it wasn't always like that. Katie Holmes once held the title of one of the most attractive women in the world.
Nevertheless, we believe that she will change her image and will again excite the minds of millions with her beauty. In the meantime, let's see how her appearance has changed over time. Let's see how she looked in her youth and how her appearance changed after.
Katie Holmes then and now
Possessing an absolutely angelic appearance, already at the age of 14, the future star began attending a modeling school. Katie's beauty was joined by good acting skills, so already at the age of 18 she made her debut as an actress.
Katie's worldwide fame was brought not so much by her acting as by her affair with Tom Cruise.
A feature of Holmes can be called lively facial expressions, gestures and relaxed movements. In general, she always looked more like a teenage girl than a chic Hollywood lady. After the wedding with Tom Cruise, the actress wanted to change her image to a more adult and serious one.
Katie started experimenting with her hairstyle, and then decided to make herself a short haircut. Many noted that with a new hairstyle, Holmes began to look older.
The problems in the family life of Tom Cruise and Holmes may have been hidden from the press at first, but they affected Katie's appearance very much. The once fresh and radiant girl increasingly appeared in front of the cameras with disheveled hair and bags under her eyes. Fans were worried, because the actress has been the ideal of beauty for many women for many years.
In 2012, Katie Holmes and Tom Cruise divorced. After the breakup, Katie began to put herself in order – she grew her hair and, it seems, hired a new stylist.
Unfortunately, the rise in the life of the actress did not last very long. Katie gained extra weight, gave up sports. The girl cut her hair again and increasingly began to neglect makeup.
In September 2020, photographers spotted Katie Holmes with Emilio Vitolo for a passionate kiss during dinner in Manhattan. Over the next few months, 42-year-old Katie and 33-year-old chef appeared together several times. However, Holmes' romance with Emilio Vitolo was officially completed 8 months later in 2021.
Why has Katie Holmes aged so much?
The picture of Holmes without makeup attracted the attention of netizens. Some have linked the pale and dejected appearance of the celebrity with her recent breakup with Emilio Vitolo.
The paparazzi caught Katie walking alone. They couldn't miss the opportunity to show her face without makeup. Small wrinkles appeared on the forehead, and creases appeared at the corners of the lips. Holmes was wearing a rumpled, stretched T-shirt and with a disheveled hairstyle.
Plastic surgery
Rhinoplasty, blepharoplasty, facelift, breast augmentation, buttock lift – it seems that today Hollywood ladies have the opportunity to correct and improve any part of the face and body. For many actresses, going under the surgeon's scalpel has long been a common practice, but Katie Holmes is proud of her natural beauty. And he's not going to fix it.
Holmes already notices significant age-related changes, but rejects the very idea of plastic surgery and hopes to "grow old with dignity."
"I don't think I'll ever turn to plastic surgeons. I certainly won't do anything with my lips. I will try to grow old with dignity, as Helen Mirren or Judi Dench does," the actress said.
It can be noticed that she does not abuse plastic surgery on her face. Mimic wrinkles and other consequences of live facial expressions, Holmes considers natural manifestations of age and does not try to correct any of them, for example, with botox injections.
She is calm about her age and generally has no complexes, appearing in public or in Instagram photos without makeup, styling and with unpainted hair.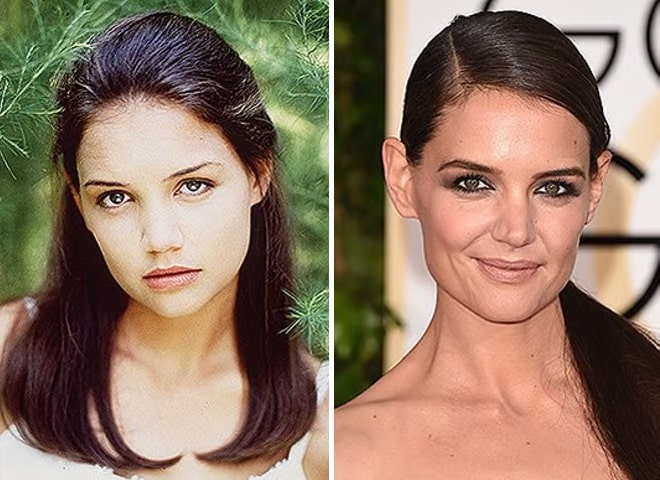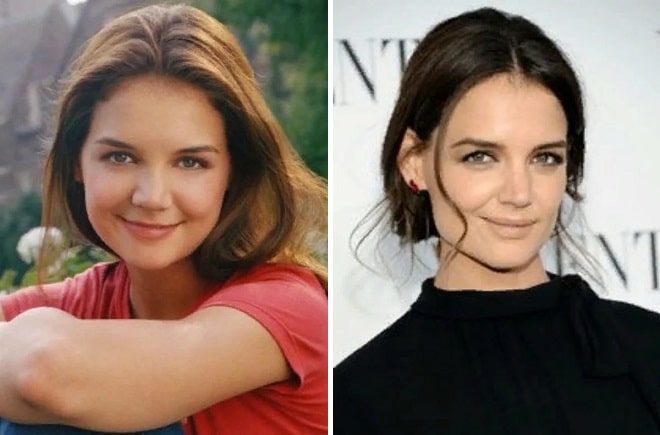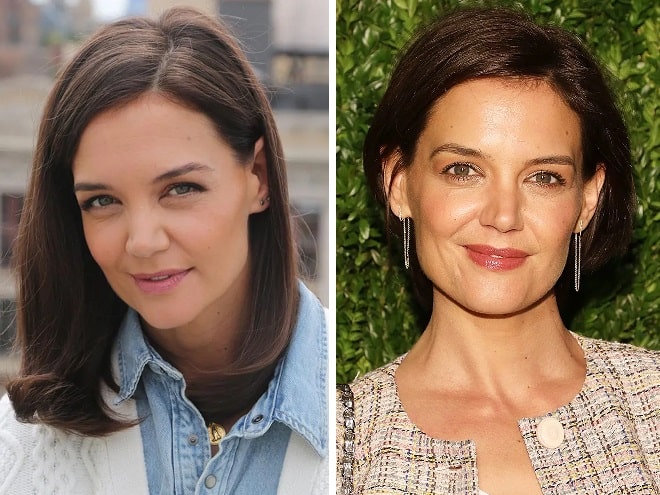 However, despite the sharply negative attitude of Katie Holmes to plastic surgery, there are rumors that she had a nose job, ear surgery, changed the eye section and adjusted the shape of the breast with implants. In addition, Holmes removed two teeth on each side to make her cheeks appear hollow, cheekbones clear, chin sharper, and face narrower.