Pretty appearance and charming smile — viewers are used to seeing Katherine Heigl in the images of romantic heroines. But what is she really like? Did she have plastic surgery? Let's compare how she looked in her youth and how her appearance has changed now.
She started her career as a child
When Katherine was 9 years old, her aunt, who owned a cosmetics brand, used the girl as a model to advertise her own products. Later, with the consent of the parents, pictures of little Heigl were sent to modeling agencies. So she began her career at the prestigious Wilhelmina Models company.
Katherine Heigl was most famous for her role in the medical series "Grey's Anatomy", in which she played the resident surgeon Izzy Stevens.
Plastic surgery
Katherine Heigl began acting as a teenager, and she first became famous all over the world when she played the niece of the main character in the action movie "Under Siege 2: Dark Territory". Before these shootings, she was teased at school with a "flat board", and when Katherine returned from Los Angeles to her native Connecticut, her classmates decided that in California she had breast augmentation surgery – her breasts doubled!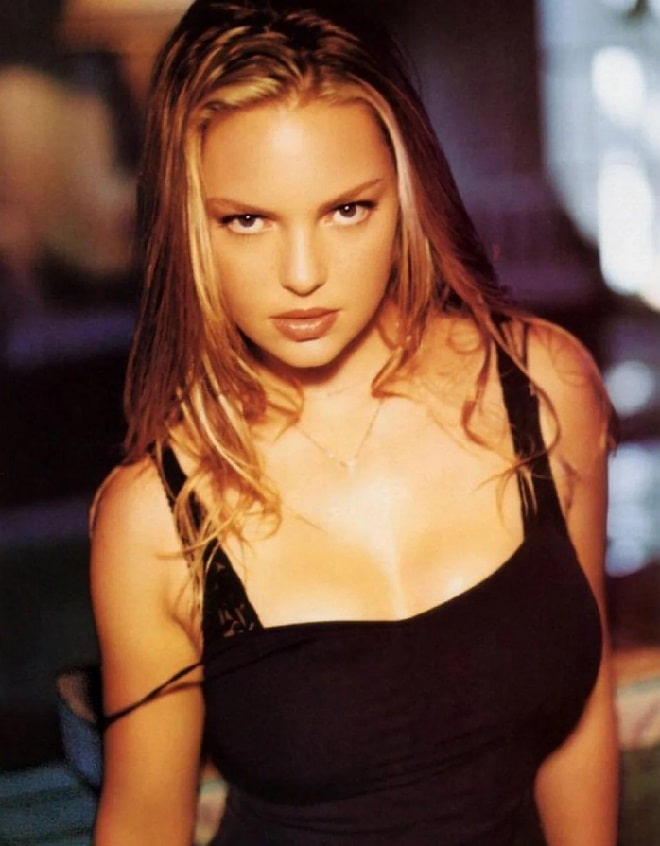 Now the size of her breasts is larger than it was while working on her stellar "adult" roles in the TV series "Grey's Anatomy" and the romantic comedy "Knocked Up" Heigl probably had a boob job.
The perfect smile
Katherine Heigl refused to get married until she fixed her crooked teeth.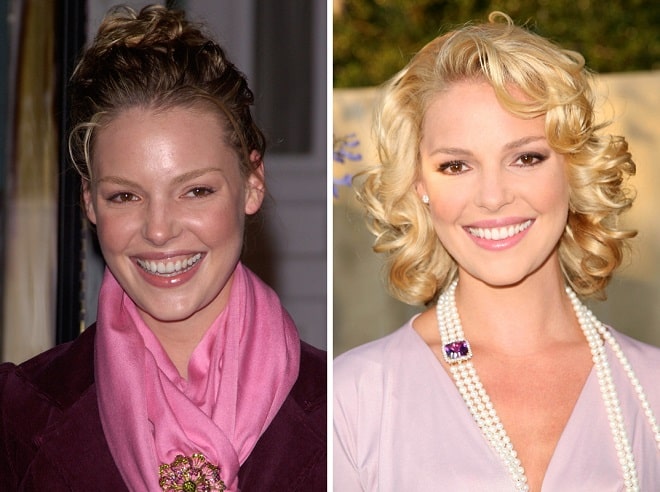 Before:
Katherine was considered one of the most desirable women in the world even before the actress's visit to the dentist, but public recognition of the actress was not enough. Heigl did not agree to marry her lover Josh Kelly until her smile was really perfect.
After:
Fortunately, Heigl's dental problems turned out to be quite solvable, and inconspicuous treatment with transparent mouthguards did not require postponing the wedding date. The movie star was pleased with the new smile and even starred in a commercial for the manufacturer of transparent mouthguards.
And apparently veneers were installed on the teeth.
Beauty evolution