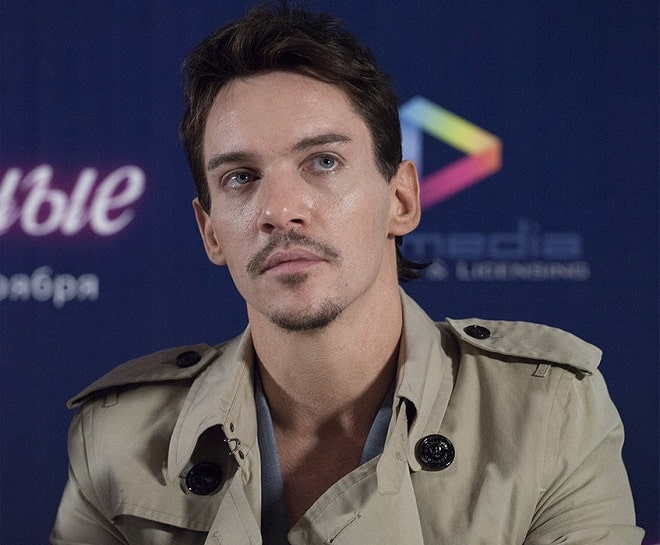 Jonathan Rhys Meyers is a man you always talk about breathlessly, there is some kind of cold, repulsive, but at the same time incredibly attractive charisma in him.
The seductive smile of Rhys Myers
In order to play Henry VIII, the Irish actor had to go to the dentist.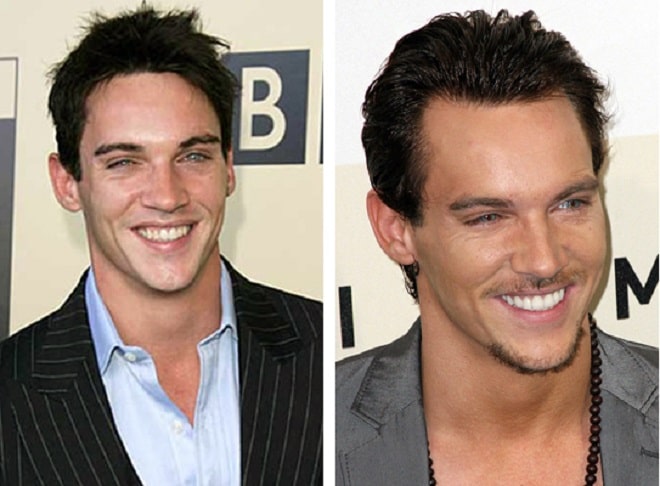 Before:
Rhys Meyers (real name Jonathan Michael Francis O'Keeffe) was born on July 27, 1977 in the Irish capital Dublin. As a child, he studied poorly and was kicked out of school at the age of sixteen. Then he worked on a farm, but this period did not last very long.
The acting career began for Jonathan Rhys Meyers in 1994. Then he was only seventeen and he still bore the name Jonathan Michael Francis O'Keeffe. A childhood not too prosperous by the standards of his native Ireland, surrounded by three brothers, without a father, but with a congenital heart defect, left a peculiar imprint on Jonathan: instead of working on a farm, he stood in line at auditions for films and commercials.
Jonathan's first work in the acting field turned out to be participation in a cameo role in the movie "A Man of No Importance". Jonathan also considered this film to be his debut, because immediately after it he took the more euphonious pseudonym Rhys Meyers, derived from his mother's maiden name. And he did it not in vain: the very next year, the young handsome man managed to appear in as many as two, and then in two more films. Amazing luck for a beginner of the acting craft! And all this is due to obvious talent, as well as an even more obvious resemblance to a young Tom Cruise for some directors.
The talent of Jonathan Rhys Meyers could not be overlooked, so by the age of 30 he managed to play in 30 films and by the same time decided to improve his smile by contacting a dentist.
After:
Perfectly even white teeth added even more charm to his image of a seducer. Jonathan was immediately approved for the main role in the cult TV series "The Tudors", and then invited to star in the equally popular sequel "Dracula".
Forever young, forever drunk
The star of the TV series "The Tudors" Jonathan Rhys-Myers has repeatedly got into scandalous situations related to drinking. But in 2015, the actor shocked with his appearance. He appeared on the streets of London in a completely obscene form, shocking others.
Rhys-Myers was seen leaving the store with a huge bottle of strong drink, and what passersby saw was very disappointing.
The actor was clearly not in the best shape: disheveled hair, a dirty gray T-shirt, unbuttoned jeans and an absolutely lost look.
Jonathan had an open bottle of strong alcohol in one hand, and a blue bag in the other, in which, apparently, the actor was carrying a second bottle.
It is worth noting that Jonathan already had problems with alcohol. In 2005, he first went to a rehabilitation center, where he was treated for alcohol addiction, and in 2010, he beat an employee of a French airport while drunk. In total, the actor visited rehabilitation clinics at least six times.
Alcohol abuse never leads to good, but we hope that Jonathan will be able to overcome his addiction!