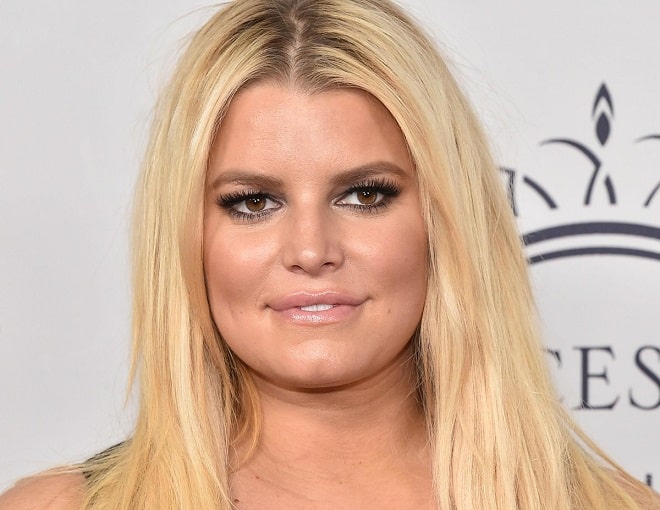 Jessica Simpson is considered not only a fairly well-known American actress but also a singer. She is also loved as a designer, TV presenter. At a young age, she started releasing studio albums, after which she starred in a large number of different television shows. Jessica has even developed her own perfume fragrance. Currently, she has become increasingly interested in charitable activities.
Childhood and youth
Jessica Simpson was born on July 10, 1980, in the small American town of Abilene, where the childhood of the future famous singer and movie star took place. Her father Joe worked as a psychologist, and her mother taught school.
The girl's musical talent manifested itself already in childhood. From an early age, she began singing at the local Baptist church, and at the age of 12, she tried to get into the Mickey Mouse kids club but did not qualify.
Career
If we talk about the path to success, then the girl started it many years ago, when a show called "Dawson's Bay" appeared.
Jessica Simpson's debut as a singer took place in 1999, with the release of her first single "I Wanna Love You Forever". The song was a huge success, and the world was looking forward to the talented girl's first album. And the album "Sweet Kisses" did not take long to wait and appeared in the same 1999.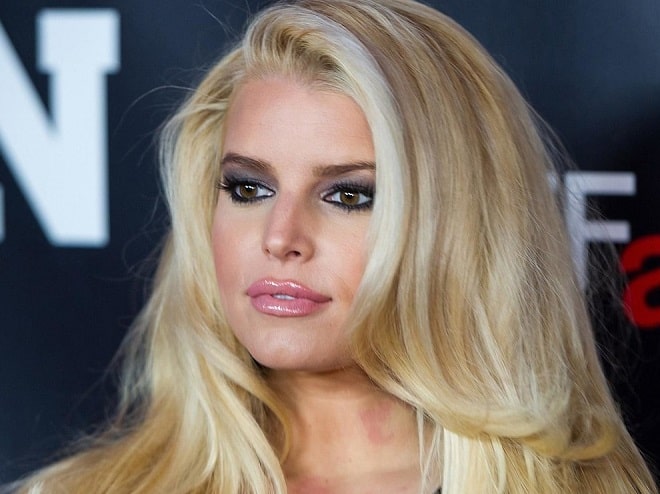 In mid-2001, Jessica released her second album, "Irresistible", and in 2003, her third album, "In This Skin". Despite the fact that both albums were successful and brought the singer real fame, Simpson still failed to beat the success of the albums of her main competitors – Britney Spears and Christina Aguilera. Nevertheless, she did not give up and continued to share her creativity with fans. In 2006, the album "A Public Affair" was released, Simpson's next studio album in 2008 was the CD "Do You Know".
In addition to her musical career, the girl periodically appears in various films, most often in comedies.
Personal life
Singer Jessica Simpson dated singer Nick Lasche for four years and as a result got married on October 26, 2002.
And in August 2003, the premiere of the reality show "The Newlyweds" took place on the MTV channel: Nick and Jessica." It was this project that made them famous all over the world. For 4 seasons, this couple amused the audience with scandals and their cheerful, wasteful lifestyle. The show has become a real phenomenon of television. In 2005, it was awarded the People's Choice Award in the Best Reality Show category.
After the end of the Newlyweds project, Jessica and Nick's marriage did not last very long. In November, they announced their separation, and on June 30, 2006, they officially divorced.
Jessica was expecting a much more serious relationship. In May 2010, former athlete Eric Johnson appeared in her life. Six months later, they announced their engagement, and in October 2011, they were pleased with the news about the pregnancy of singer Jessica Simpson. In May 2012, she gave birth to her daughter Maxwell Drew Johnson.
A year later, the couple had a son, Ace Knute Johnson, and on July 5, 2014, Jessica and Eric finally got married.
In 2019, Jessica gave birth to another daughter, Birdie Mae Johnson.
Plastic surgery
Did Jessica Simpson have a breast augmentation? Are her big tits natural or fake?
The singer and actress staunchly defend herself from curious journalists and repeat about the naturalness of the breast, which appeared in the 6th grade.
According to the photos before and after, it is noticeable that Jessica changed her breast size and had several boob jobs. Plastic surgeons believe that she stopped at too large implants, which eventually led to sagging breasts.
Jessica Simpson had a nose job, as did her sister Ashley. After rhinoplasty, the hump on the bridge of the nose disappeared.
The star has done lip augmentation several times with injections of fillers. And also used botox injections. But these cosmetic procedures were not always successful.
There are rumors that after 30 Jessica had a blepharoplasty. The star turned to plastic surgeons for help, because due to poor nutrition and an exhausting schedule, the upper eyelids hung over the eyes, and bags appeared under the eyes. Simpson looked tired and older than her years. After the eyelid lift, Jessica's gaze became more open.
Weight Loss
The beautiful Jessica Simpson has always had big tits and cute, slightly plump cheeks. However, for several years, the actress and singer had to fight with critics who condemned her for being overweight.
The mother of three children had magnificent forms before pregnancy, but after giving birth she became noticeably fat. At the same time, the blonde remained an attractive and very stylish woman.
Nevertheless, the beauty still got tired of listening to criticism and decided to lose weight.
Jessica was able to lose weight, but instead of enthusiastic compliments, she heard offers of help from fans. Due to the sharp weight loss, the actress lost her cute cheeks, bones became clearly visible, and the skin is now less elastic, which is why the first facial wrinkles appeared on her face. Fans are concerned about the singer's appearance and believe that excessive thinness does not color her.