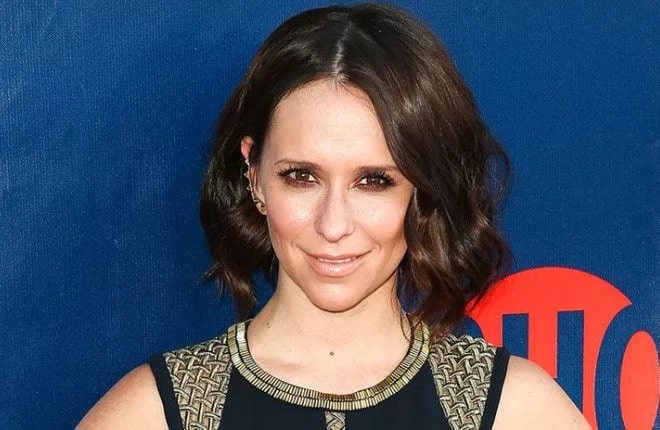 Jennifer Love Hewitt is an American actress, singer and producer. Now one of the most desirable beauties of the 2000s has practically disappeared from sight – she prefers quiet family evenings with her husband and children to secular parties. Let's see what the star looked like then and now. Did Jennifer have plastic surgery on her face and body?
Jennifer Love Hewitt in her youth and now
Jennifer was born on February 21, 1979 in the Texas city of Waco, in a simple American family, far from the world of cinema and art. Since early childhood, the girl started dancing and music, and at the age of nine she became a member of the children's collective "Texas Show Team", which toured around the world.
Jennifer drew the attention of a Hollywood talent agent. He contacted her mother and suggested that he and his daughter come to Los Angeles for a month to try their luck in the mecca of American show business. Love Hewitt was thrilled with the idea. The girl attended various auditions and auditions. Two weeks later, she finally got lucky – Jennifer was offered a role in the children's musical television show "Kids Incorporated".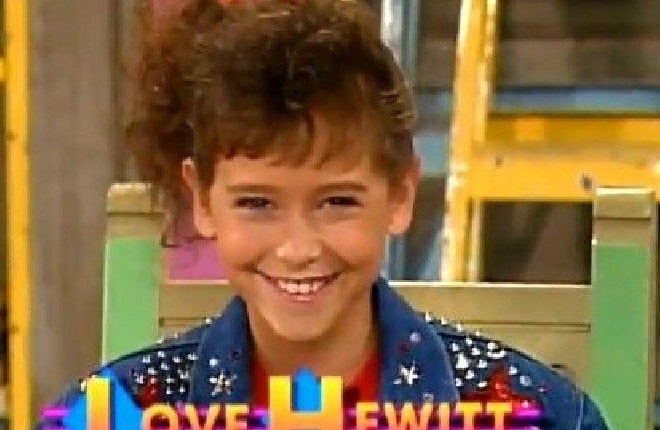 After her debut on the television screen, Jennifer successfully combined filming with studying at school. Thanks to the fees, the family moved to a comfortable apartment in a prestigious area. Soon she became a well-known person in Los Angeles – in addition to "Kids Incorporated", she conducted a children's aerobics with Barbie on one of the channels, and also actively starred in advertising.
In 1992, Jennifer recorded her first studio album and went on tour, feeling like a real pop star. After returning, the girl left Kids Incorporated.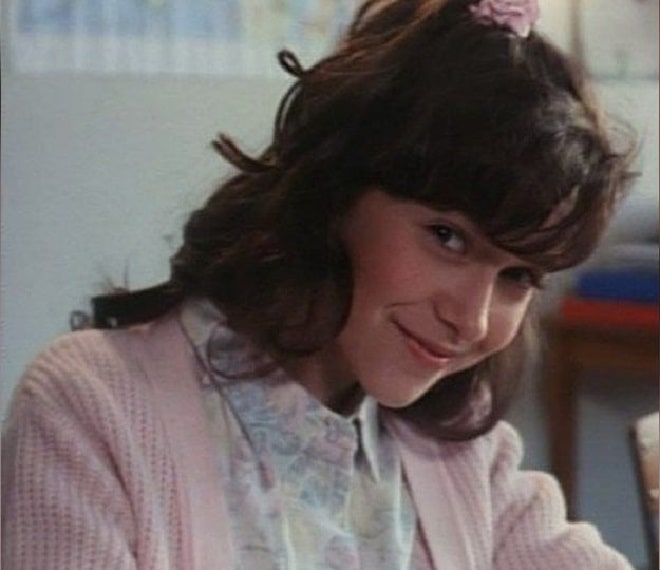 And soon Love Hewitt was called to one of the main roles in the family comedy "Munchie" (1992), which became her debut in adult cinema. But the real breakthrough was the participation in the Fox youth series "Party of Five". On the wave of success, Love Hewitt starred in the youth horror film "I Know What You Did Last Summer", which made her a real star.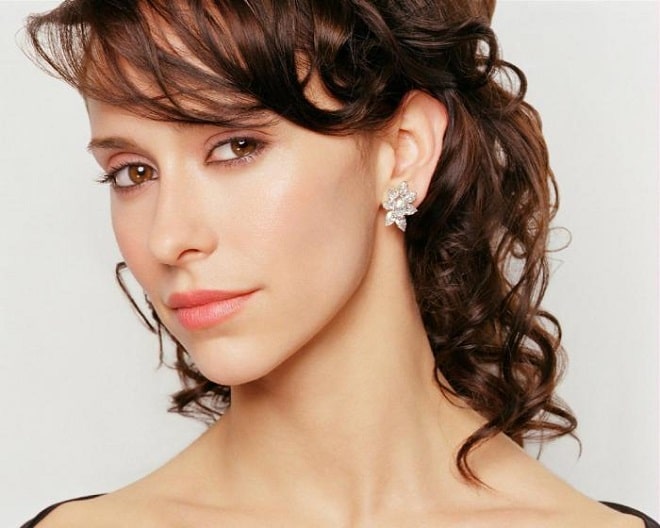 In 2001, Jennifer played a fraud-seductress in the comedy "Heartbreakers". Men went crazy with Love's mouth-watering breasts and alluring gaze – in 2006, MAXIM magazine placed her on the 26th place in the hot hundred of the sexiest beauties in the world.
Jennifer even took a swing at the image of the queen of Hollywood Audrey Hepburn in the film "The Audrey Hepburn Story", which she herself produced.
Having starred in several more TV series, she decided to "take up" her personal life, got married and gave birth to two children. Pregnancy and motherhood did not affect her appearance in the best way – the actress recovered greatly and did not return to her former form. Love Hewitt began to appear rarely in public, fans began to forget her.
In his rare interviews, Love says that even though he can't boast of a model figure now, he still feels happy and enjoys his new role as a wife and mother. Together with her husband, she brings up children and leads a closed lifestyle, trying not to get caught in the lenses of paparazzi.
Now Jennifer devotes all her time to her family, only occasionally appearing in minor roles of inconspicuous projects. An undoubted success for her was an invitation to Ryan Murphy's popular project "9-1-1".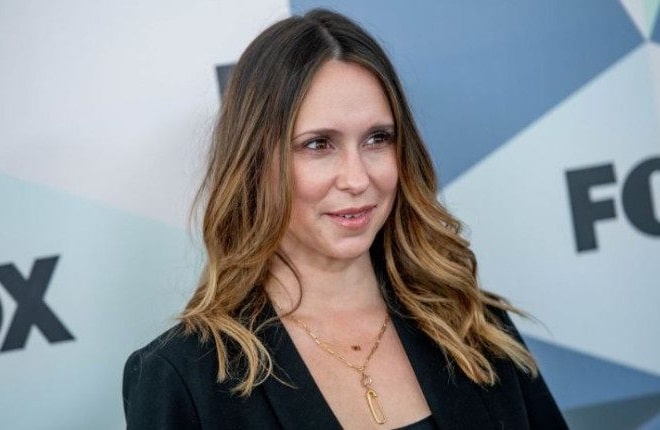 On the occasion of the launch of the series, Love Hewitt appeared at a Fox channel event and for the first time in recent years appeared in front of camera lenses. Despite the obvious efforts to look as good as possible, there was no trace of the former "sexy goddess". A plump, tired woman in a baggy black suit, long out of fashion, came to the party.
Despite the tolerant moods, the fashion for body positivity and other trends of the time, Jennifer Love Hewitt was hit by a barrage of criticism about her appearance. Fans could not accept such drastic changes that have happened to their favorite for some eight years.
Timid attempts to justify themselves on Instagram looked pathetic at all – Hewitt turned from a self-confident, audacious beauty into a woman who excuses herself to followers for the lack of styling and an unsuccessful outfit.
Plastic surgery
Jennifer Love Hewitt in her youth is one of the most popular actresses, this girl in whom almost everything is fine. She has a slim and slender figure, pronounced cheekbones, which are combined with neat facial features. It should be noted that the girl did not think that everything was perfect for her, and that's why she decided to change her appearance, and, as you know, the most effective method is plastic surgery.
The actress strongly denies the intervention of surgeons in her appearance, but it is almost impossible not to notice changes in her.
Has Jennifer Love Hewitt had a boob job and liposuction?
As you know, a few years ago, Jennifer apparently had a metabolic disorder, as she was losing weight, then rapidly gaining weight, and after that her breasts increased, according to the girl, this is due to the fact that she gained excess weight, but this can not be that because of excess weight, her breasts increased and at the same time, she took a good shape.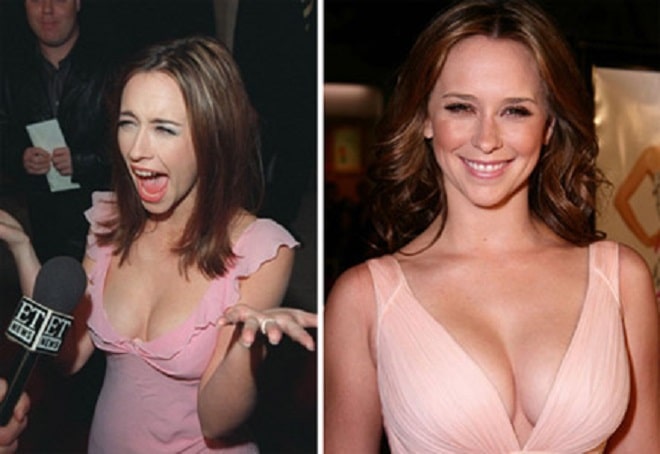 Probably Jennifer Love Hewitt did a breast augmentation not a lot with the help of implants that made her breasts more attractive.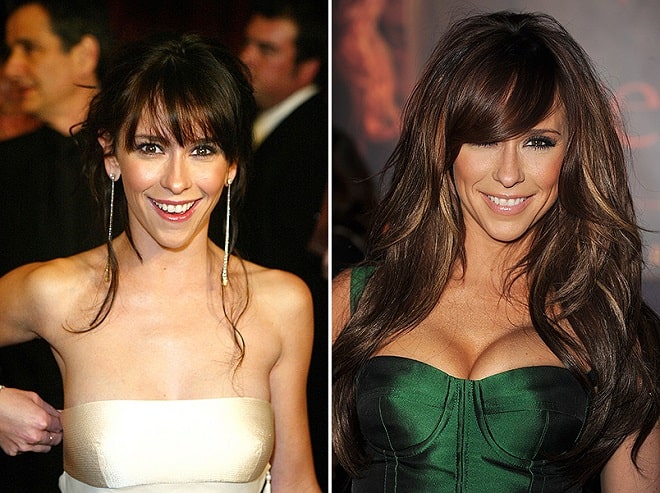 After the girl appeared at a social party in a dress with a large neckline, which favorably emphasized her breasts, she began to lose weight rapidly in the most problematic places, these are the hips, buttocks and of course the stomach. Surprisingly, Jennifer lost weight quite rapidly, and again this suggests a surgical intervention.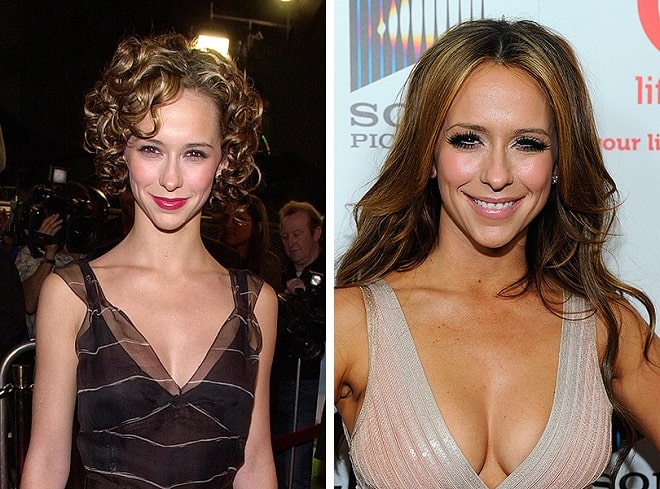 From all this, we can conclude that Jennifer resorted to the help of plastic surgeons 2 times at least. This is breast augmentation surgery and liposuction.
Did Jennifer Love Hewitt have a nose job?
There are rumors that she had a rhinoplasty. Supporters of this rumor claim that after plastic surgery, her nose became a little shorter and narrower.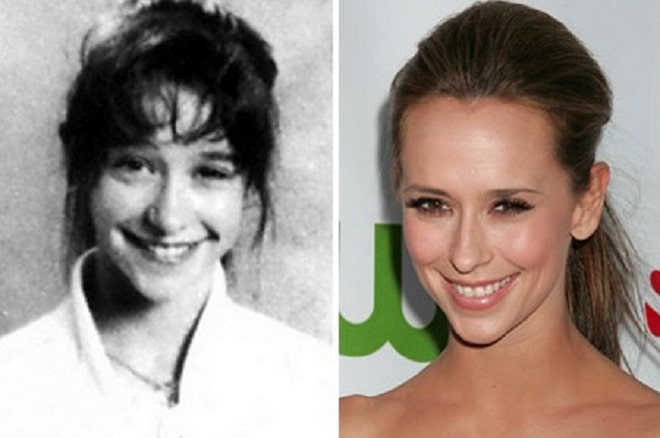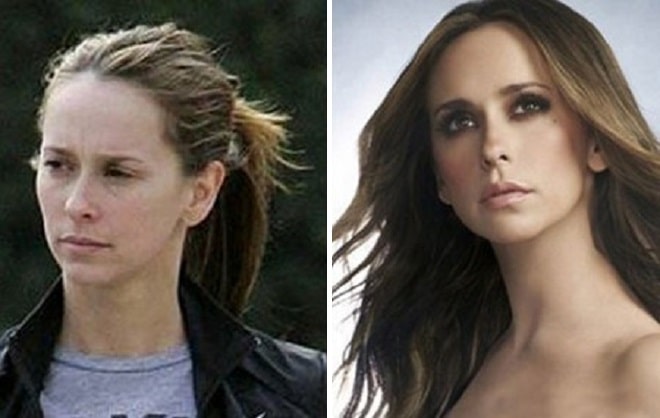 Teeth
Previously, the actress kept herself in great shape and watched her appearance, especially her smile. At some point, Jennifer began to notice darkening and defects in the enamel of her teeth, but she quickly eliminated these dental defects with the help of aesthetic restoration.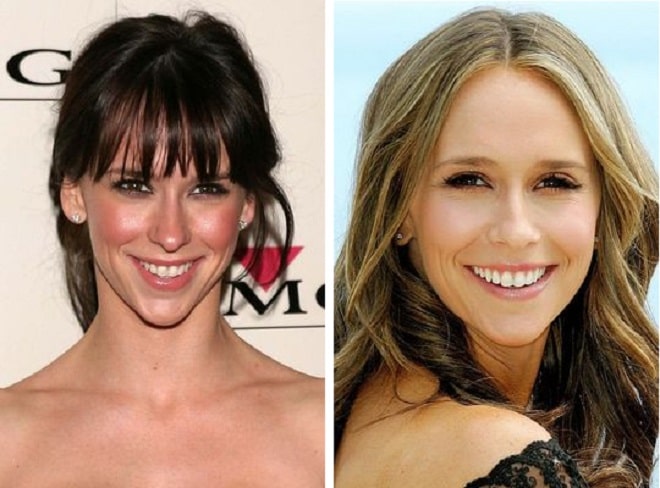 Jennifer Love Hewitt's Beauty Transformation
Let's see how her appearance has changed over time.