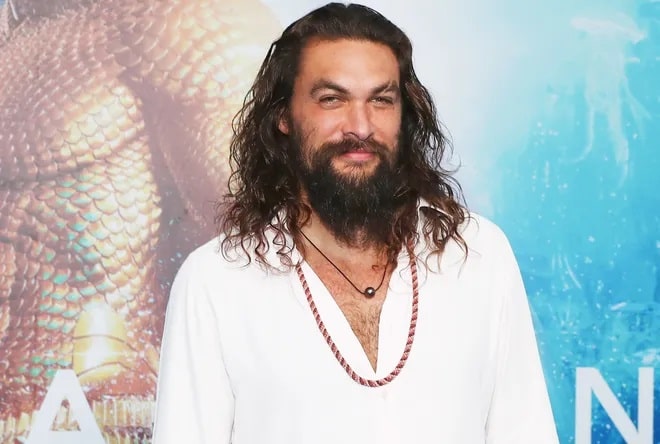 Jason Momoa, who became a world-famous actor after the role of Khal Drogo in the TV series "Game of Thrones", has experienced many interesting adventures. Let's follow his fate!
Childhood in Hawaii
Jason Momoa was born on August 1, 1979, in Honolulu. His father is from Hawaii, and his mother is American, so the future actor spent his childhood in Iowa and on the island of Oahu. He calls himself "a product of two different worlds," which means that Jason's childhood was not easy.
The boy was born in an interracial marriage, and this created inconveniences both in the States and on the islands. He was constantly teased at both schools, Hawaiian children called him "aole from the mainland." Nevertheless, Momoa returned to Hawaii to attend college.
Career
After college, Jason enrolled at the University of Hawaii at the Faculty of Marine Biology. It was there that designer Takeo Kobayashi noticed him, and there, on the islands, his career as a model and actor began. At the age of 19, Momoa became the model of the year in Hawaii and presented the new Louis Vuitton collection at a fashion show.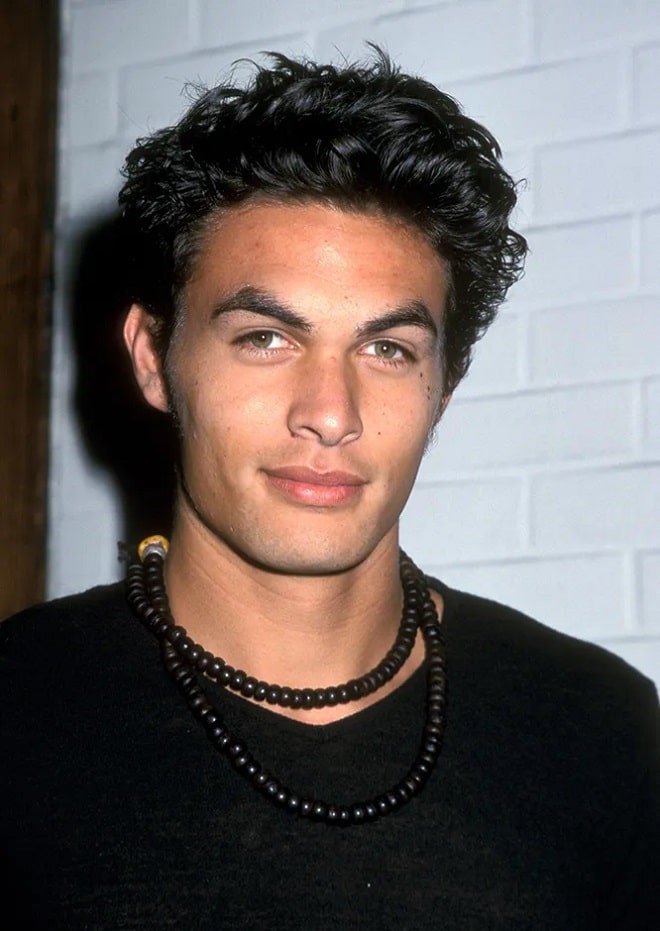 But Jason didn't like this career. In an interview, he admitted: "I would have been called a "cute boy" all my life… People would be happy that I took off my shirt again… It's not funny at all! I grew up in the USA, I wanted to use the brain for its intended purpose."
As a result, it was the combination of intelligence and charisma with an unusual appearance that allowed Jason to succeed.
One day he found out that there was a casting for the 10th season of "Baywatch", which will be filmed in Hawaii. Jason and his brothers went to an audition to "meet the girls", but suddenly Momoa got the main role!
After a successful debut, Momoa went to Los Angeles to pursue a career. But in this city, the competition was orders of magnitude higher, and for several years he could not even find an agent!
Finally, in 2005, he got a role in the TV series "Stargate: Atlantis": "It was there that I realized how to act, how to write scripts, how it works in general."
In 2011, Jason began acting in "Game of Thrones" — and became known all over the world. The role of Khal Drogo made him famous, although in real life he is much softer and kinder.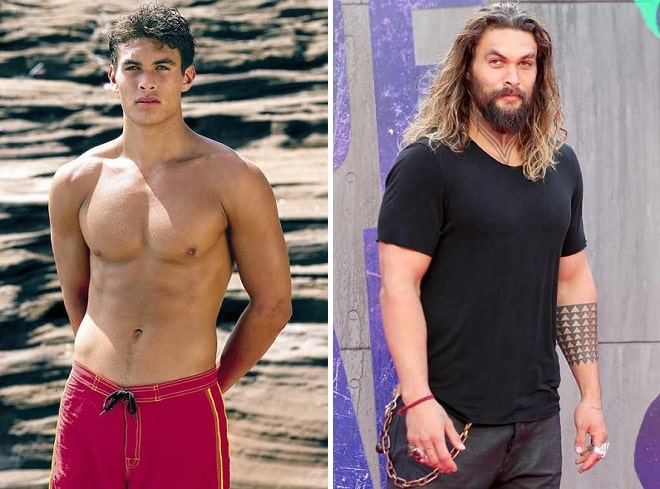 Now he has a pretty impressive filmography.
Personal life
In 2005, Momoa met Lisa Bonet at a jazz club: "I saw her, she came up to me, introduced herself… And it was as if I was burned by the fire! I went to visit her because I lived in a hotel myself."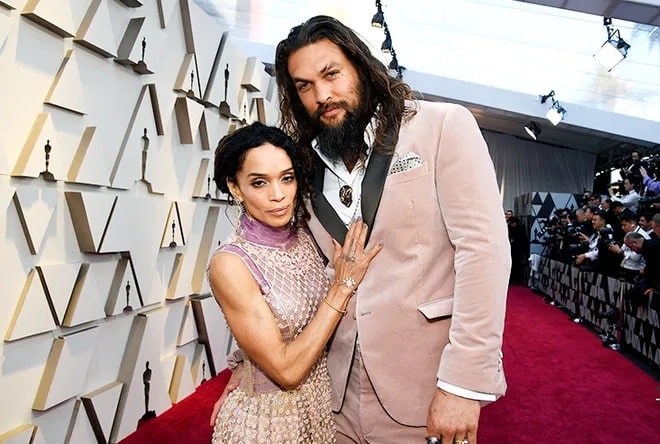 They got married only in 2017, when daughter Lola and son Nakoa were 10 and 9 years old, respectively.
In January 2022, reports of their separation appeared in the press. However, it seems that the couple still decided to give their marriage another chance.
The scar on the eyebrow
In 2008, in the midst of filming "Stargate: Atlantis", Momoa argued in a bar with some guy, and he cut his face with a shard of a beer glass. Jason did not remove the scar and is even proud of it — he "creates a complete image."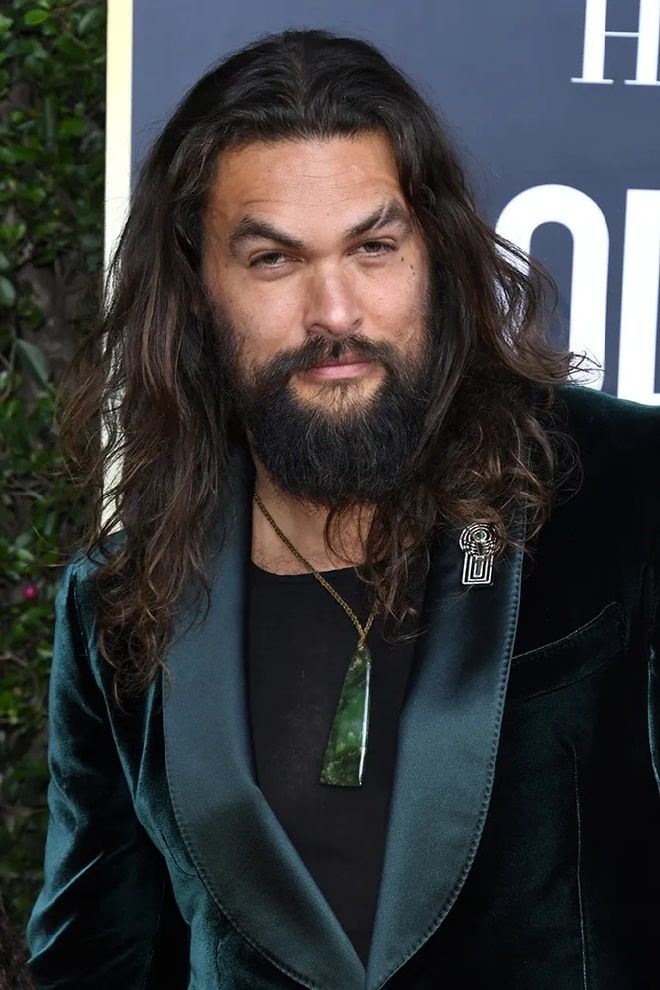 Hollywood Smile
According to fans of the muscular actor, a smile is not his main advantage. Nevertheless, it was she who added charm to Jason.
Although Momoa is the owner of a closed type of smile, from the early photos we can conclude that he has no problems with his teeth: they are even and the same size.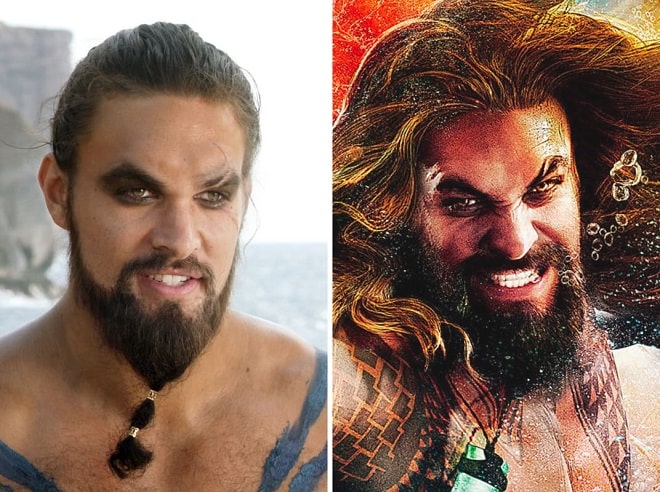 In the movie "Aquaman", based on popular comics, you can find footage with Momoa's "grin of rage". Apparently, the actor had to resort to a professional whitening procedure to make his teeth stand out with spectacular whiteness against the background of an emerald suit and underwater filming of fantastic beauty.