The bright star of the late 70s, 80s, and 90s Jamie Lee Curtis, funny scream queen, a talent with a masculine face and a flawless figure. This is how she is – the daughter of the legendary Tony Curtis, an independent charming actress. How did she look in her youth and how has her appearance changed now? Did Jamie have plastic surgery?
Jamie Lee Curtis in her youth and now
Jamie was born on November 22, 1958 in California. Jamie's childhood can hardly be called joyful. Her father was stunned when she was still a girl. The star never perceived Tony as a father, rather, as an outsider. And this left its mark on the attitude to motherhood of the actress herself. She loves her adopted children very much, but she did not give birth to biological ones.
But that was later.
And back in 1977, Jamie debuted in one of the episodes of the then super-popular TV series "Columbo". A 19-year-old girl played so plausibly that she immediately got a role in TV series "Charlie's Angels". She played in the series "The Hardy Boys/Nancy Drew Mysteries", and in 1978 became universally known for her role in the movie "Halloween".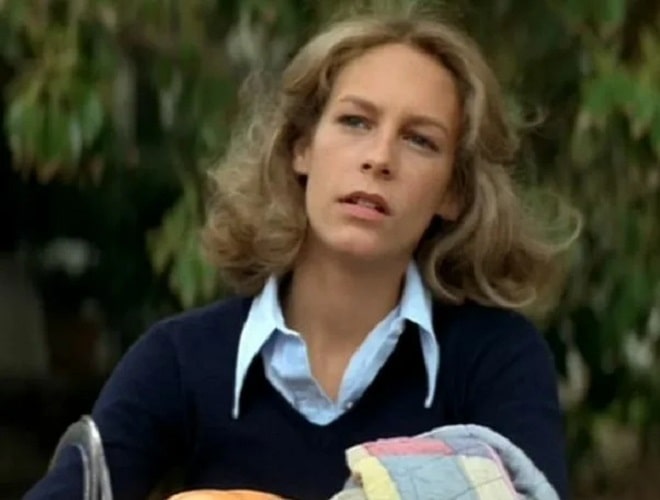 Jamie's star lit up. What is noteworthy is that a talented girl, who was called the scream queen because of her work in a number of popular horror films, was seen as an independent talented actress, and not her father's daughter. Perhaps, in this, the young star has become a pleasant exception.
Jamie's talent can be called unique. The actress is extremely convincing in psychological images in horror films. For this quality, the actress was in great demand in the 80s. But she was tired… bored. Two films with her participation received negative reviews, and the actress almost lost her fame.
And finally, in 1983, Jamie changes her role and reveals herself as a comedic actress. The fans are thrilled, Jamie is a star. Her heartfelt acting makes every film with her participation easy and makes you think about eternal values. Moreover, the actress is not afraid to seem ridiculous.
Appearance played a big role in her fame. The actress has a rough, almost masculine face, for which some critics called her a man. And this face lights up with an infectious smile, sparks of enthusiasm jump in her eyes. Despite the fact that the star is far from the standard of beauty, she is extremely cute.
And the star is also the owner of one of the best figures in the 80s. Slim, athletic, fit – she was a fitness model for American girls. The actress loves movement, still promotes gymnastics and sports in general.
The 90s brought the actress a new round of fame. Already mature Jamie played in diverse films.
Speaking of family. Jamie is married to actor and composer Christopher Guest, English Lord and fifth Baron Haden-Guest. The couple has raised two adopted children together since 1984. One of the strong couples in Hollywood, where the couple did not give a reason to gossip about their adventures.
And what about interests? They are diverse for the actress. Jamie writes children's books, does charity work, photography. She is an active public figure and tells young people in her blog how she moonlights as an organizer and photographer.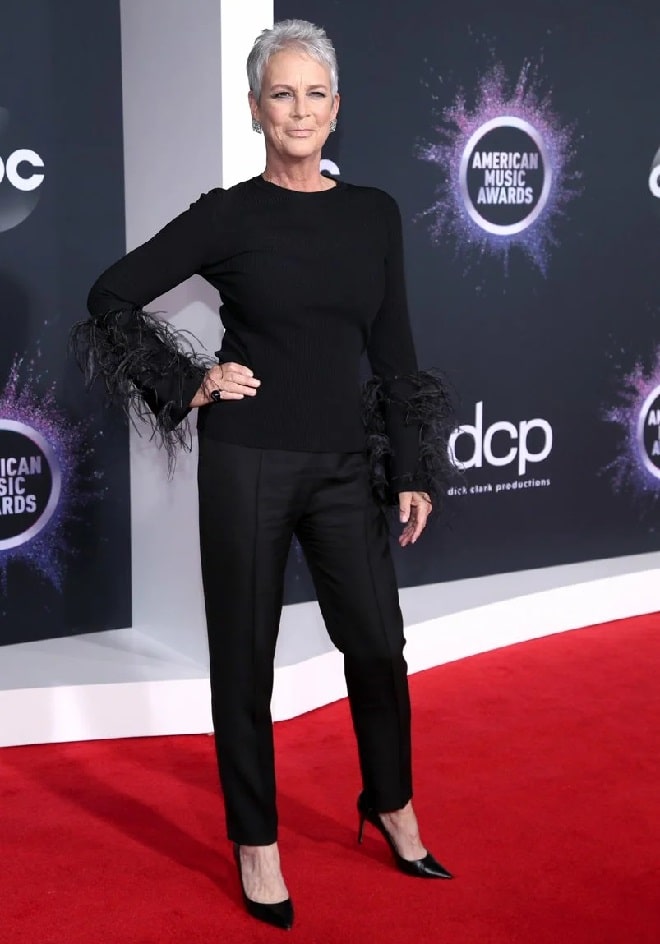 Active and positive, always with a smile, Jamie, despite her age, is charming and full of creative plans, forces, aspirations.
Plastic surgery
During her long career, the actress had to try many cosmetic procedures to improve her appearance. She did most of them not of her own free will, but under pressure from colleagues. So, back in the 80s, she had liposuction to make her figure look perfect. And one day the cameraman said that he would not take her off just because of the swelling under her eyes. This experience so traumatized the actress that she decided on blepharoplasty, and later on Botox.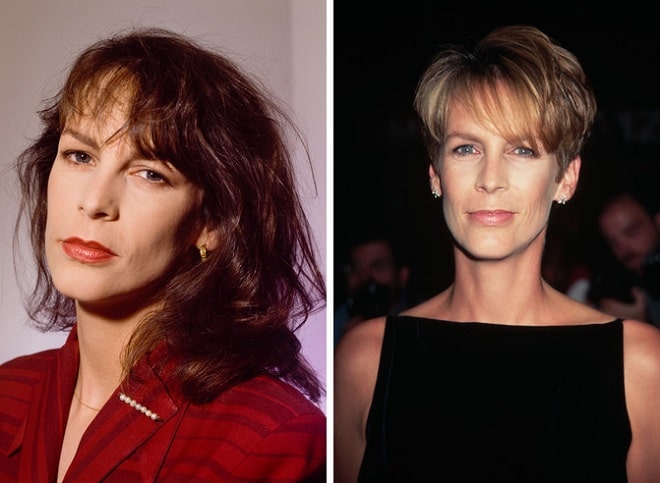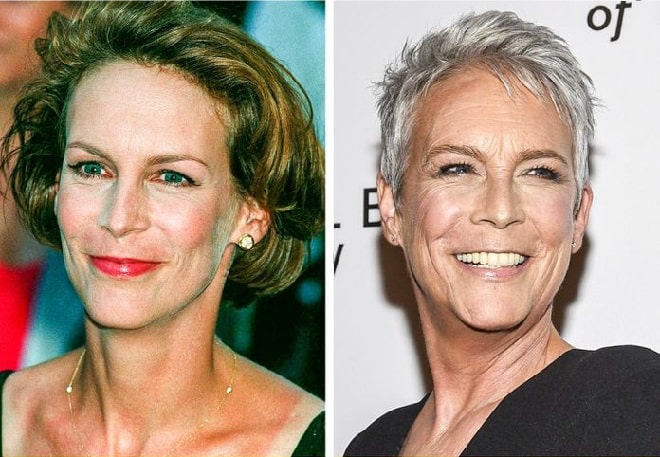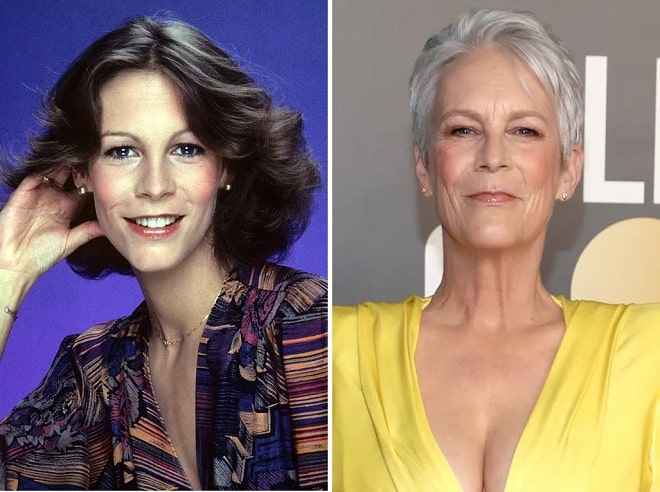 Now Jamie Lee Curtis claims that none of these procedures work. She has completely abandoned them and enjoys her natural beauty.