Apparently, in an effort to match the status of the mother of a famous son, she subjected herself to numerous plastic surgeries. Although doctors, knowing her allergic reaction to some medications, advised Jacqueline not to overdo the procedures. Botox injections, facelift, blepharoplasty, lip volume increase in the end did not bring her the desired result. On the contrary, they only disfigured the face of Jacqueline Stallone. Paradoxically, she, being a famous astrologer, failed to predict her own failures.
Jacqueline Stallone in her youth
Jacqueline Labofish was born in 1921 in Washington. In her youth, she worked as a dancer, performed in Broadway shows and on a trapeze in a circus.
Later, Jackie became interested in astrology and was quite a successful astrologer. Even George H.W. Bush was among her clients.
Jackie has been married three times. In her first marriage with Frank Stallone, she had two sons — Frank Stallone (he became a musician) and Sylvester Stallone — a world-famous actor and director. In her second marriage, Jackie gave birth to a daughter, Toni Ann, who became an actress and died in 2012 from cancer at the age of 48. In 1998, Stallone married Stephen Marcus Levy, with whom she lived happily until the end of her days.
Plastic surgery
Jacqueline was a big fan of plastic surgery. She changed the shape of her nose several times, did a facelift, enlarged her lips and repeatedly did blepharoplasty.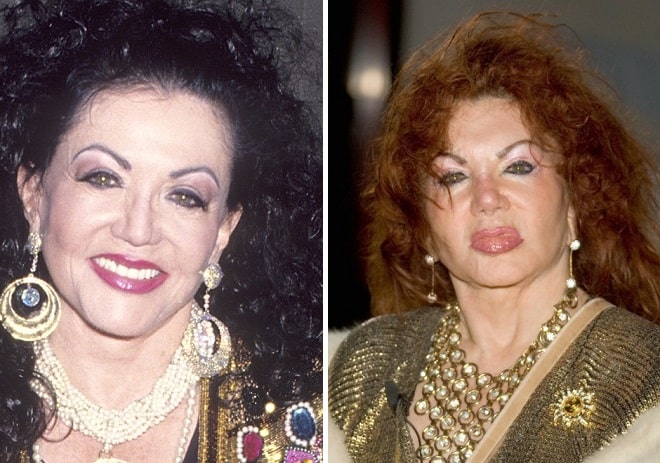 As a result, by the end of a long life, Jacqueline's face had changed its original outlines very much, and even the woman herself — in general, by the way, distinguished by a fair amount of self—irony – joked that she looked like a chipmunk with nuts behind her cheeks.
Despite her advanced age, Jacqueline carefully monitored her health, followed a diet, did not drink alcohol and played sports. Now this bright woman is gone. Sylvester Stallone's mother, who was fond of plastic surgery, died at the age of 98.