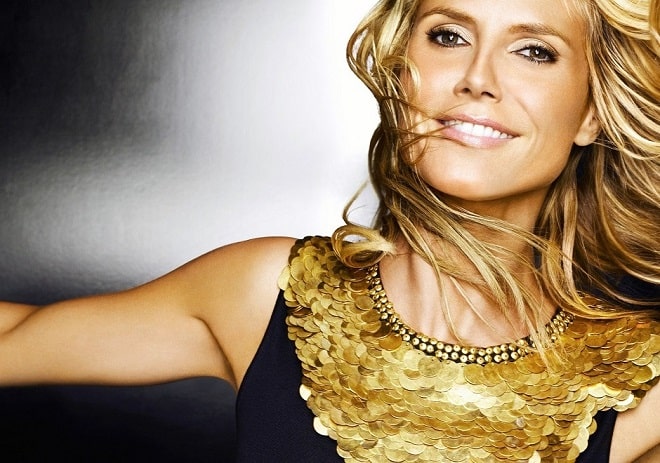 Model, actress, presenter, businesswoman, mother of four children, the dream of men, and just a gorgeous woman Heidi Klum has not lost her popularity for many years. During this time, a lot has changed in her life, including her appearance. What kind of plastic surgeries did she do?
Heidi Klum in her youth and now
The fashion world learned about the gorgeous blonde from Germany after winning the "Model of the Year-1992" contest. 18-year-old Heidi beat 25 thousand contenders for the crown.
Soon after signing a contract with a modeling agency, the young catwalk star moved to the United States, and her career rapidly went uphill. Klum's photos were on the covers of ELLE and Vogue, and McDonald's and Taft signed advertising contracts with her.
The role of the main "angel" of Victoria's Secret brand became the finest hour for the German woman.
In parallel with her work as a model, Klum acted in films, hosted programs, and developed her own business-she produced clothes, jewelry, and sweets under her own name. Unsurprisingly, the adventurous blonde is one of the richest women in the world by Forbes.
Before and after plastic surgery
Of course, specialists in aesthetic medicine and cosmetology help to maintain a magnificent appearance.
Nose
At the dawn of her career, Heidi did a nose job. After rhinoplasty slightly the shape of the nose has changed, and the nose became narrower.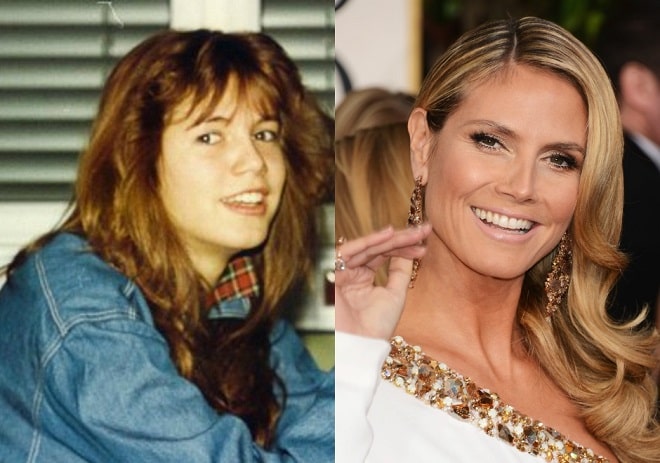 Breast
After childbirth, boobs began to lose shape and Heidi did the boob job, she inserted breast implants to restore the shape and splendor of her changed breasts. This change in her appearance did not go unnoticed.
In early 2019, at the Golden Globes, she appeared in a luxurious dress with an emphasis on a lush bust.
After breast augmentation, Klum began to choose outfits with a deep neckline more often.
In numerous photos of the celebrity, it is noticeable how the shape of the tits has changed. The chest became tightened, acquired a beautiful rounded shape and clear boundaries.
Face
According to cosmetologists, the perfectly smooth forehead of the star is the merit of Botox injections. To maintain a natural facial expression, Heidi does not touch the periorbital area – facial wrinkles are clearly visible at the corners of the eyes.
Personal life
Now the mother of four children Heidi Klum looks great. She shares pictures from her daily life on Instagram.
After two marriages and numerous affairs, Heidi continues to believe in love, from which she glows from the inside. Perhaps this is the secret of her attractiveness and eternal youth.
Seal was married to German top model Heidi Klum.
Is that how she chose him? After all, you can't look at a guy without crying! The face is covered with scars after a skin disease. However, Seal is not handsome in face, but in talent and charm. Seal is a singer and songwriter, winner of three Grammy Music Awards and several prestigious Brit Awards.