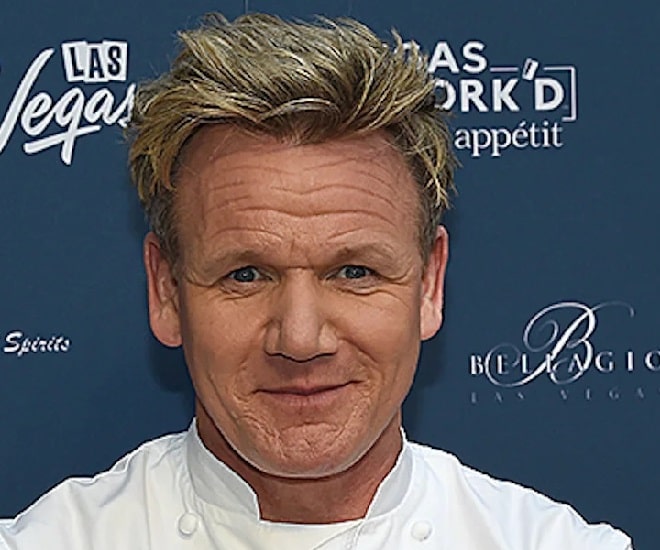 Gordon Ramsay is one of the most famous and influential chefs in the world. The owner of sixteen Michelin stars, which is an absolute record for the UK. He has published more than twenty collections of original recipes and educated a whole galaxy of talented students who now work in the best restaurants in the world. In addition to the fact that Ramsay created a huge restaurant empire, he achieved dizzying success on television, becoming the ancestor of many popular culinary TV shows.
The smile of the cook
Popularity forced the famous chef Gordon Ramsay to take care of his teeth.
Before:
When the Scotsman Gordon Ramsay opened his own restaurant, at first he did not even think about the fame of a TV star: the prosperity of the business concerned him more than a perfect smile.
After:
After the release of the culinary TV show that made Ramsay a celebrity, he thought about changing his image to match the status of a media person as much as possible. With the help of cosmetic restoration of teeth with veneers, his teeth became much smoother and lighter, which, apparently, was what he needed.
Plastic surgery
His cooking shows are popular all over the world, and his restaurant has Michelin stars. The British chef has only one problem – a very active facial expression, which has covered his forehead with numerous wrinkles. Gordon himself repeatedly complained about this, calling his forehead an accordion, so Ramsay decided on botox injections.
Ramsay has deep wrinkles on his chin. Many fans believed that these were scars that appeared due to some kind of incident in the kitchen, but later it turned out that these were just wrinkles. At one point, Gordon decided to get rid of them and began constantly injecting Botox into his chin.