George Clooney's name has long been a household name for sexuality, male charisma, and beauty. But the biography of George is very difficult: fame did not come to him immediately, his personal life was adjusted relatively recently, and his appearance is the result of not only good natural data but also the reasonable use of aesthetic medicine.
George Clooney as a young man
George was born in 1961 in the large American city of Lexington in the family of the famous TV journalist Nick Clooney and the former beauty queen Nina Bruce. According to genealogical research, the famous actor is a descendant of the 16th US President Abraham Lincoln.
George's childhood was quite happy despite frequent moves in search of work for his father and serious financial difficulties. In the late 1960s, Nick Clooney led his own TV program about cinema and decided to involve his small, but already very charming son George in the filming. The kid immediately conquered the audience and subsequently appeared in his father's program several more times.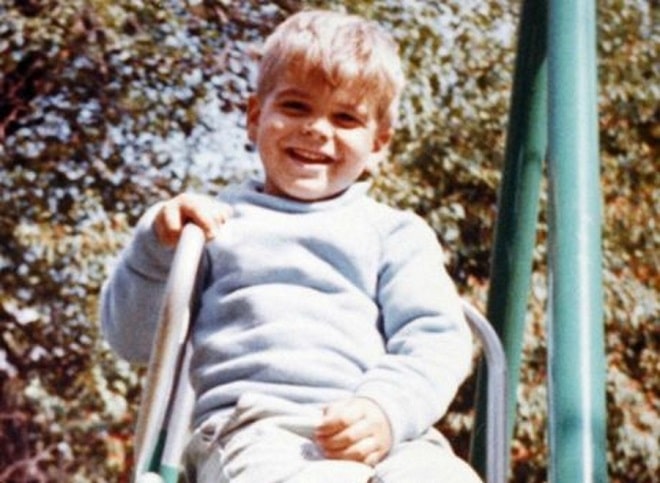 George Clooney's character-hardening test in his youth was a serious genetic disease that he received from his father – Bell's palsy. For the first time, the disease manifested itself back in school days: due to the paralysis of part of the face, George lost the ability to eat normally, and because of the closed eye, his classmates teased him with Frankenstein. After several years of constant therapy, Clooney completely defeated the disease.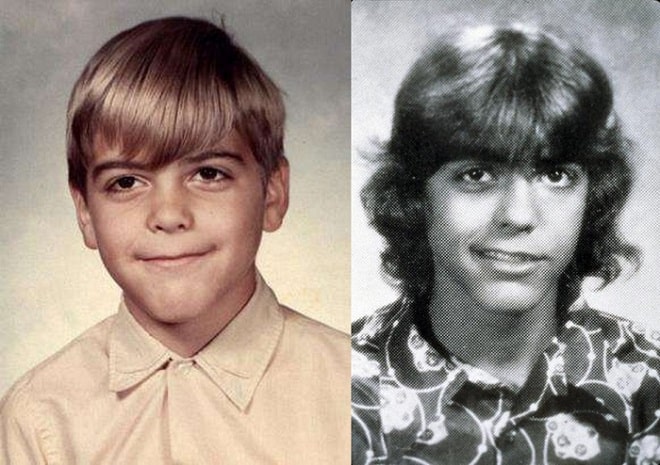 The young George Clooney did not dream of being an actor. The choice of a profession after school brought him a lot of disappointments. At first, he wanted to connect his life with professional baseball and even became a member of the Cincinnati Reds team, but the terminated contract put an end to his sports career.
For a while, George planned to become a lawyer and even entered the University of Kentucky but dropped out after three years. After a series of failures, George moved to Los Angeles for the sake of filming a movie.
In the first years of George Clooney's creative biography, a bitter disappointment awaited him. He failed castings, experienced financial difficulties, and worked exhaustingly to somehow support himself.
Everything changed in 1994 – he was offered a role in the TV series "ER", which later became a cult. After the release of "ER", orders fell on Clooney: producers and directors immediately noted the outstanding appearance and acting talent of Clooney.
The door to the big cinema was opened for George by the main role in the film "From Dusk Till Dawn" directed by Robert Rodriguez. This was followed by the films "One Fine Day" with Michelle Pfeiffer and "The Peacemaker" with Nicole Kidman.
George Clooney is multiple winners of prestigious film awards, including the Oscar and the Golden Globe.
George Clooney and Amal Alamuddin
George throughout his career was reputed to be the first heartthrob and womanizer in Hollywood. At some point, journalists lost count of his numerous novels. In 1987, the actor met with Kelly Preston. After this brief relationship, George met his future wife, Talia Balsam. In 1993, the marriage broke up, and Clooney, who was going through a hard breakup, promised not to marry again.
The next passion of the actor was the waitress Celine Beltran, who was 23 years old at the time of the meeting. This relationship was also not long-lasting.
In 2000, while working on an advertisement, George Clooney met model and TV presenter Lisa Snowdon, and their romance lasted 5 years. The actor was credited with relationships with journalist Mariella Frostrap, reality show contestant Sarah Larson, actresses Renee Zellweger, Julia Roberts, Stacey Keibler, and model Cindy Crawford.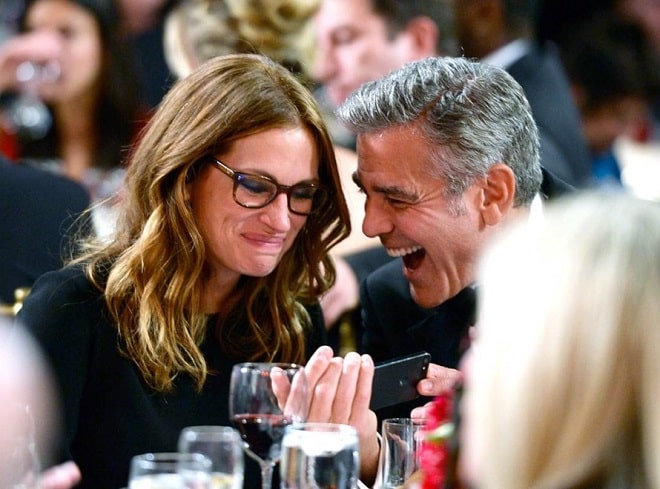 Clooney broke his word almost 30 years ago for the sake of lawyer Amal Alamuddin, with whom he met at a humanitarian project in 2013. The well-known human rights activist did not immediately accept the actor's courtship and refused him several times.
The unapproachable oriental beauty so conquered the actor that he forgot his promise and made an offer. A magnificent wedding was celebrated for three days, and in the summer of 2017, George Clooney and Amal Alamuddin had twins, Emma and Alexander.
George Clooney's plastic surgeries
George openly talks about the negative attitude to plastic surgery. In many interviews, he stated that it is not a male prerogative. According to him, he has seen many women who failed to stop in time and changed beyond recognition. In addition, the actor claims that plastic surgery makes people older and does not help to get rid of the signs of aging in any way.
Comparing the photo of George Clooney in his youth with the way he looks now, it becomes clear that he does not abuse plastic surgery. His facial features have not changed, and all the natural wrinkles do not disappear anywhere, but only increase with age, adding to his charisma. Although fans occasionally recommend Clooney Botox injections and even a facelift.
Clooney loudly opposes plastic surgery, but at the same time, he is very cunning. Back in the early 2000s, in an interview, he said that he removed excess skin in the eyelid area so that his look "did not seem sleepy".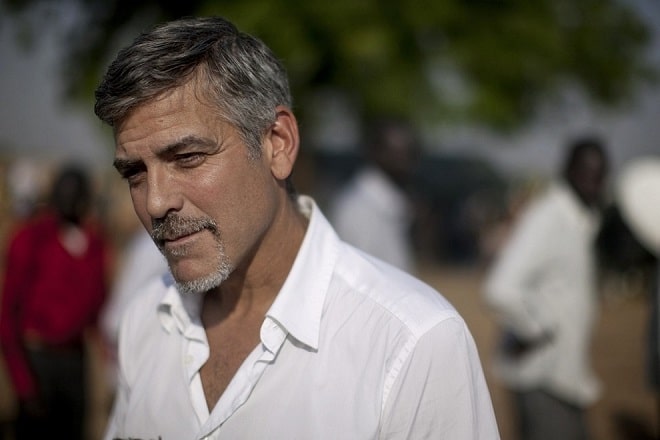 In 2007, George Clooney underwent an eyelid lift operation, thanks to which his look became more expressive and the actor's brown eyes shone brighter.
Blepharoplasty of the lower and upper eyelids really did the actor well, the look became more open.
In order to keep the skin in good shape today, George often visits a cosmetologist but avoids the office of a plastic surgeon. Although who knows how Clooney's opinion will change in a few years.