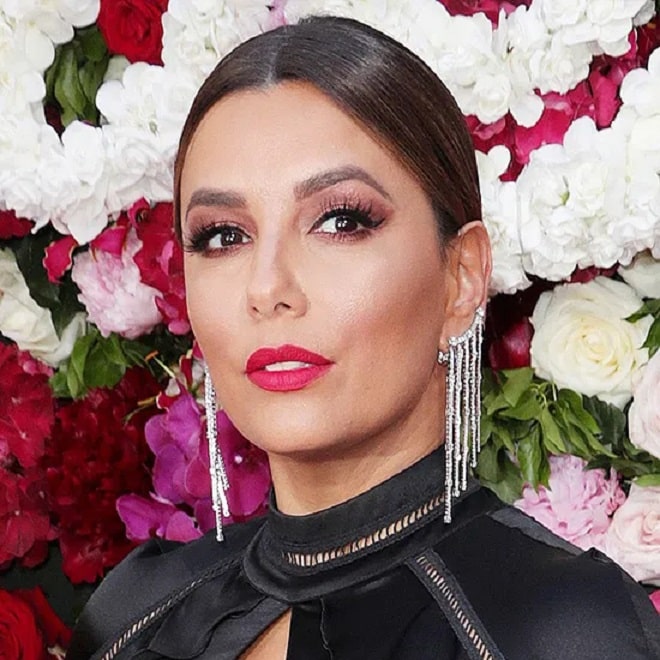 Eva Longoria is an American actress, successful model, and designer. The star of the TV series "Desperate Housewives", which brought her worldwide fame.
Eva Longoria in her youth
Eva was born in Texas, in the spring of 1975. The girl has Mexican roots, it is interesting that one of her ancestors was born in a village called Longoria.
The girl was the youngest in the family, she has three older sisters. The older daughters are the owners of blonde hair and blue eyes, so Eva was worried that she was adopted. Only she had dark hair and brown eyes. A large family lived on a ranch and farmed. Large land plots were inherited by the family from their ancestors, but this was of little use – agriculture brought little money.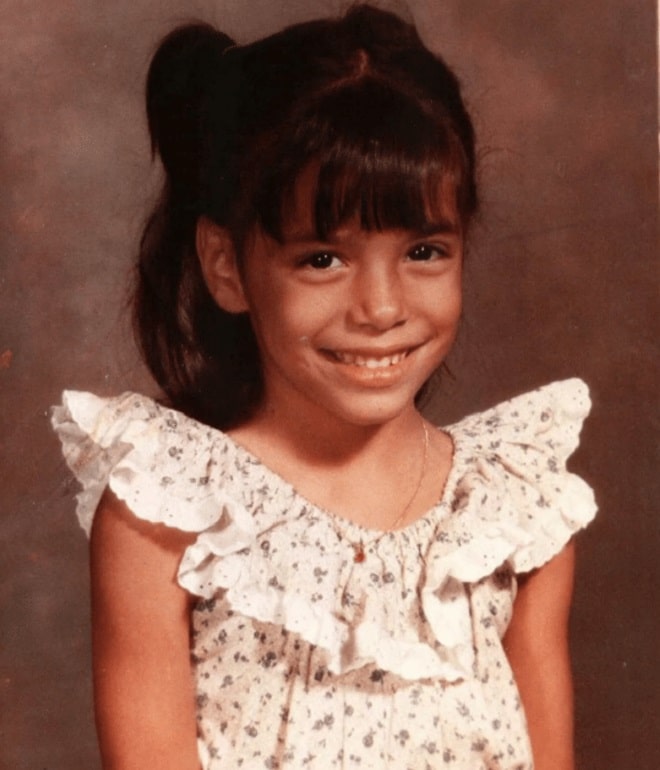 The girl studied well, even entered the university. As a specialization, she chose an unusual discipline – kinesiology. This science deals with the study of muscle movement. She managed to graduate from university, however by that time her priorities had changed – the girl dreamed of making a career in show business.
Thanks to her slender figure and spectacular appearance, the beauty hoped to conquer the modeling industry. However, with a low height, the girl did not fit the standard model parameters, so most often she was rejected at castings.
Back in the student era, the girl went to model screenings and contests. She became "Miss Corpus Christi", and also won first place at the talent contest, which was held in Los Angeles. After graduation, the girl moves to Los Angeles and signs a contract with an agent. From now on, she dreamed only of acting.
Career
Despite numerous difficulties, Eva always believed that she would definitely become an excellent actress. Thanks to the help of an agent, she quickly got a cameo role in a cult TV series called "Beverly Hills, 90210".
After that, she was invited to play a small role in the soap opera "General Hospital". The charming brunette quickly liked the audience, and directors began to notice her. As a result, she was invited to work in a TV series called "The Young and the Restless" Eva got one of the major roles. This project was a great success for the girl – she was able to stay in the series for three years.
As a result, she was invited to a TV series called "Dragnet". The project was successful, but it did not bring worldwide fame.
Everything was changed by the next project, in which the girl got one of the main roles. The TV series "Desperate Housewives" ​was enthusiastically received by viewers and critics, for several years the series remained one of the most-watched on American television.
The success of the project made Eva famous. Critics and filmmakers appreciated her talent and hard work – the actress received a Golden Globe. After the start of the series, the career of a previously unknown actress went up sharply.
In the future, the cinematic biography of the talented actress was only replenished with new projects. Gradually, Eva's acting skills only grew, she became cramped within the same profession. She decided to try herself as a producer. Despite her interest in producing, the girl did not give up her acting career. She continues to act in films.
The beauty did not abandon the dream of becoming a star in the modeling business. Success in cinema opened the doors to the modeling industry for her. In 2003, Eva Longoria was named one of the most beautiful women of her generation, and she was also named one of the "hottest" celebrities. This proud title was awarded to her for two years in a row.
The actress founded a charitable foundation that helps rehabilitation centers for children in Mexico.
Eva Longoria has released her own clothing line, which includes luxurious evening dresses and casual outfits.
Personal life
Her first husband was an actor named Tyler Christopher. The acquaintance of the future spouses took place while working on the painting "Hospital". However, two years later, a divorce took place.
After the girl met a basketball player named Tony Parker. Soon the lovers got engaged and a beautiful wedding took place. Interestingly, the date for the celebration was chosen very symbolically – 07.07.2007.
The wedding ceremony took place in the best traditions of Catholicism in a small church in which the monarchs of France were once married. This legendary place and the romantic fleur that envelops it did not help the couple to save their marriage. In 2011, the couple announced that they had decided to divorce.
Eva Longoria made three symbolic tattoos in honor of basketball player Tony Parker: the wedding date on his wrist, his sport number on her neck, and his initials in an intimate place.
But after numerous infidelities of her husband, which led to a divorce, Eva ruthlessly said goodbye to tattoos, removing them without a trace with a laser for several procedures.
The ex-husband introduced Eva Longoria to her future friend Victoria Beckham. The girls quickly liked each other and still maintain a great relationship.
In 2015, journalists started talking about the charming actress's new relationship again. A businessman from Mexico beautifully courted the chosen one, after which he proposed to her. Of course, everyone soon started talking about the wedding celebration. The dress for Eva was created by Mrs. Beckham.
In 2017, Eva again attracted the attention of journalists and fans. There are photos in which she appears with a noticeable belly. There were rumors about the pregnancy of the actress, which turned out to be true. Soon, in her social networks, the girl showed photos in which she appeared with a rounded tummy. A few months later, the actress delighted the public – she gave birth to a long-awaited son Santiago.
Fans noticed that the girl had recovered a lot during pregnancy. However, Eva returned to her former forms a few months later.
Did Eva Longoria have plastic surgery?
Eva is the owner of a beautiful face and body shape. She has beautiful breasts, buttocks, velvety skin, beautiful eyes, a small elegant nose, and plump lips. Why would she change anything? The star of "Desperate Housewives" admits that he is a little afraid of wrinkles, but until they appear, he does not even think about injections and plastic surgery.
But in order to have a great Hollywood smile, the actress had to work on her teeth. Eva Longoria wore braces and installed veneers.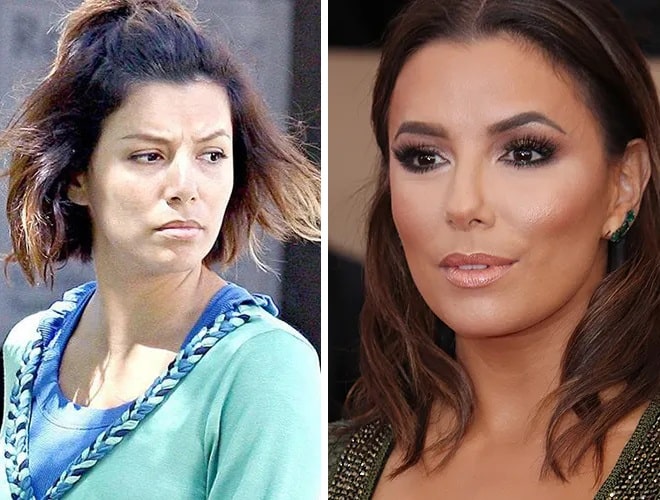 Eva Longoria is a big fan of black smokey ice, behind which the true shape of the actress' eyes is not visible. At all events, Eva is so carefully "plastered" that a layer of cosmetics resembles a dense mask. And this despite the fact that Longoria is an attractive woman! It would be better to take an example from the stars, who make do with a minimum of cosmetics.
Diet and exercise
Despite the busy work schedule, the actress manages to keep track of the figure. Eva trains regularly and posts videos of her exercises on Instagram.
In 2018, Eva became a mom for the first time and gave up heavy loads for a while. "My body created a new life, so I didn't try to get back in shape at any cost," she says in an interview. But the actress could not hold out without sports for a long time and soon returned to the usual fitness training.
Judging by the published videos, Eva pays special attention to the muscles of the legs, back, and arms. There is no denying the great result of diligent training.
Eva herself admits that she prefers variety in training. In addition to strength exercises, she does not give up cardio training, yoga, running, Pilates.
"I do a lot of things and constantly alternate between different types of loads," the actress notes.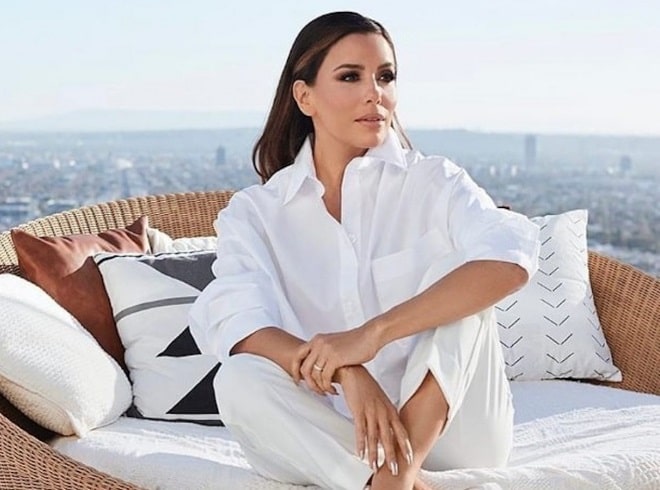 Homemade food and no restrictions!
Surprisingly, Longoria does not adhere to any particular diet and does not refuse certain foods. In her diet, you can find absolutely any food, including those that fall out of the category of "healthy eating". For example, the actress could never completely give up alcohol.
I "drink" my calories, not "eat". Every time I go for a run, when I see how many calories I've burned, I think: well, that's about two glasses of wine.
Eva loves cooking and is always willing to experiment in the kitchen. The only rule is no guilt.
The only thing that is not often found in the diet of Longoria is sweet. The actress does not particularly like desserts – simply because she prefers to snack on something salty. And between a cake and a glass of beer, he will invariably choose the second. "This is one of my favorite ways to relax after a hard day's work," Eva admits.
Longoria's experience proves once again that there is no universal "beauty recipe" that would work equally effectively for everyone. Everyone finds their own comfortable training schedule and selects a nutrition plan that suits them.
"Everyone thinks that there is some secret that helps to look good. But there is no secret, in fact, there is only nutrition, training, and commitment to your goal," the actress assures.
The brightest images of Eva Longoria
Eva is proud of her figure and does not miss the chance to appear in public in a dress with a revealing neckline. The actress emphasizes that her body is the result of hard work, not the work of plastic surgeons.
On the red carpet, "desperate housewife" is always impeccable, as she skillfully selects outfits that emphasize dignity.
2001
2002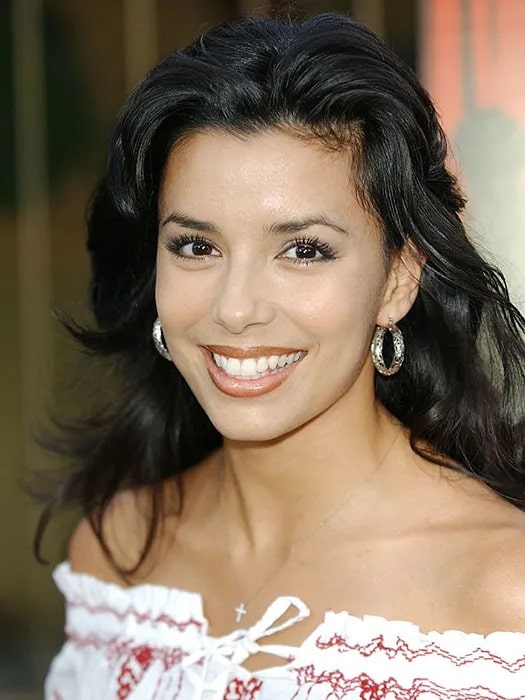 2004
2005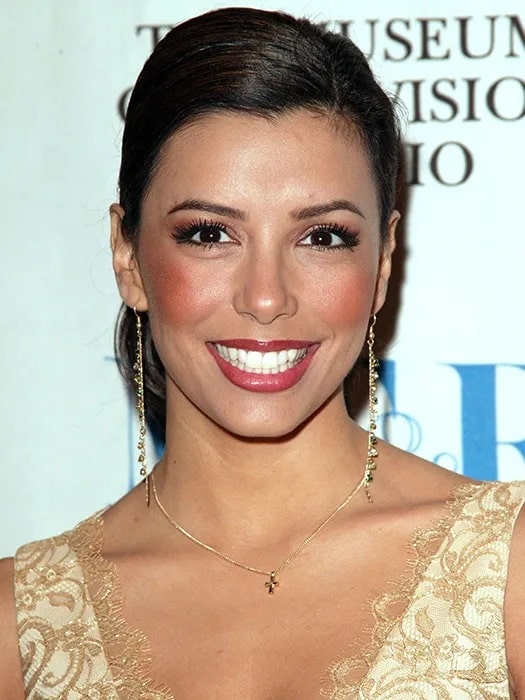 2005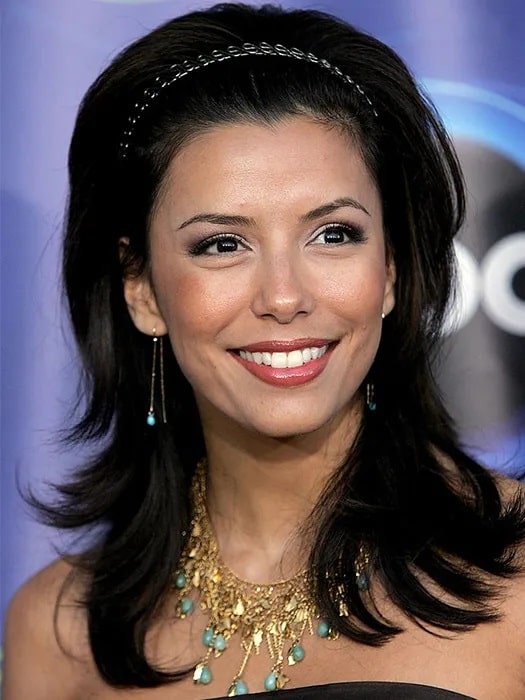 2005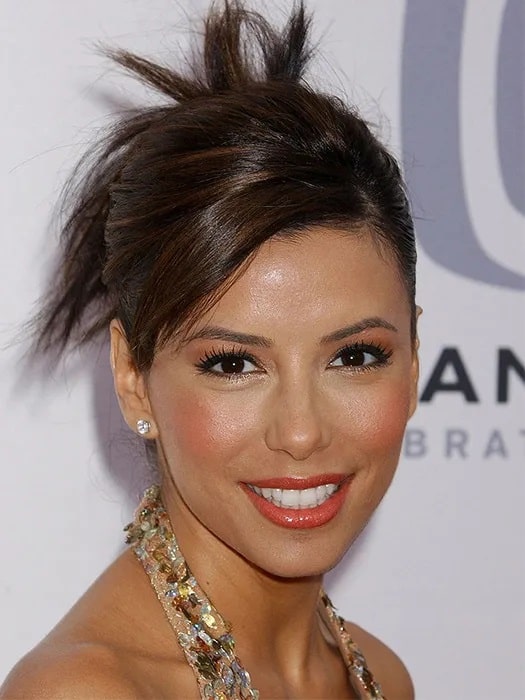 2006
2006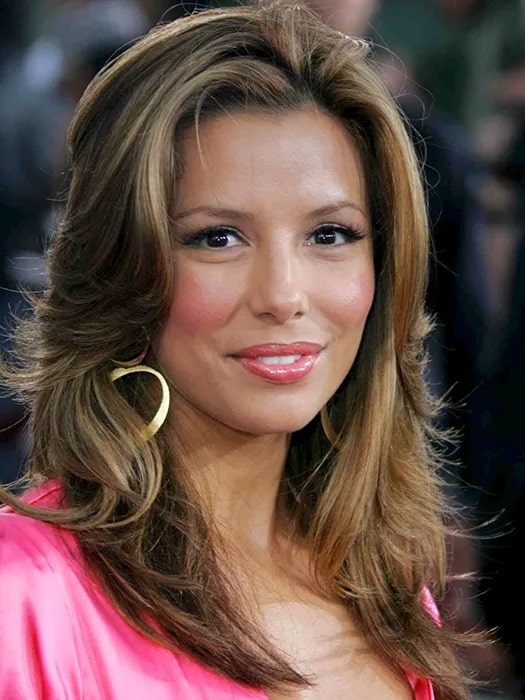 2006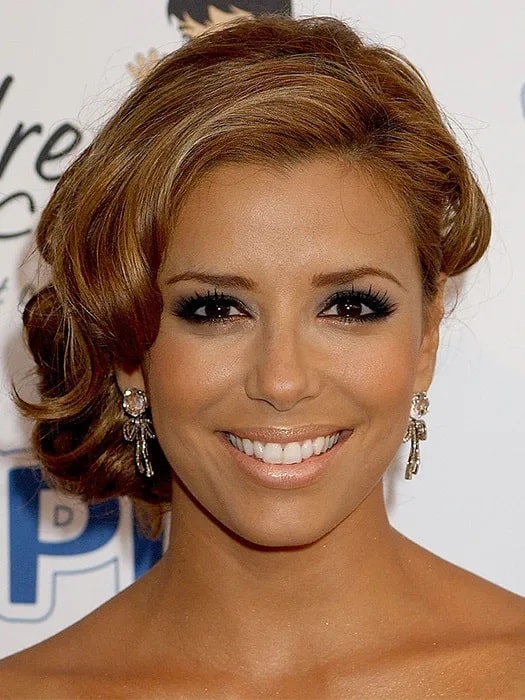 2007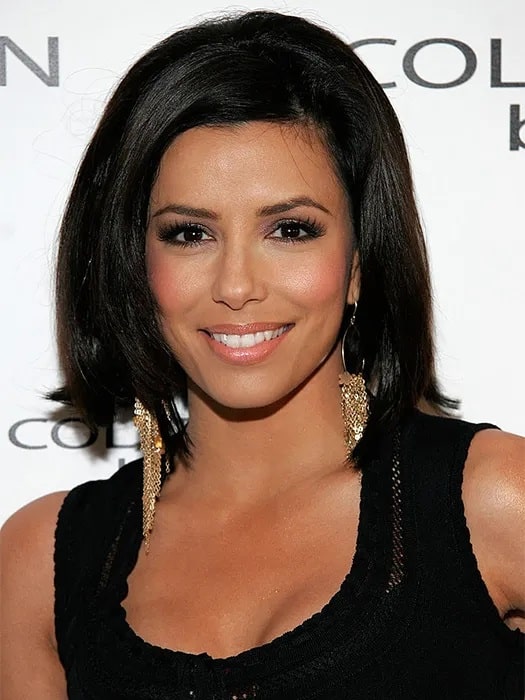 2008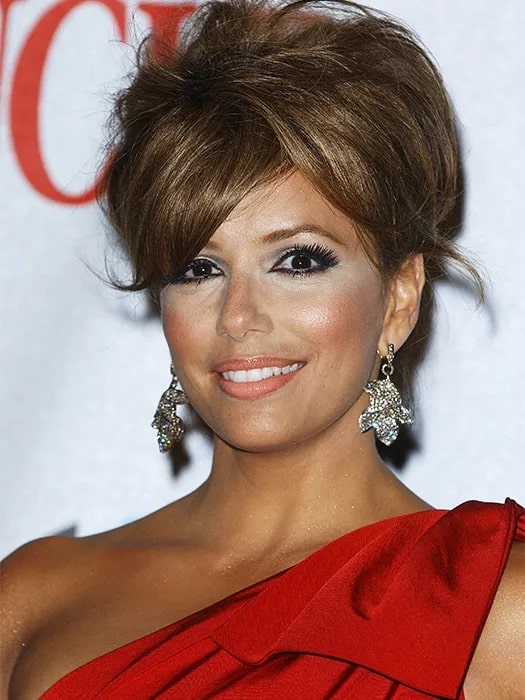 2008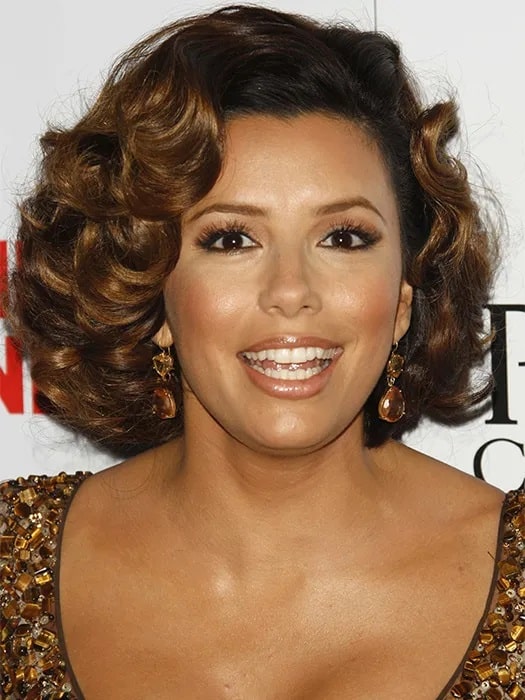 2009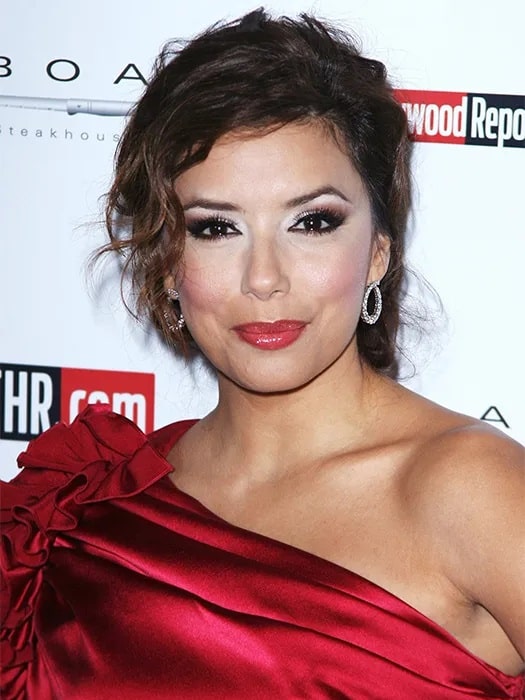 2010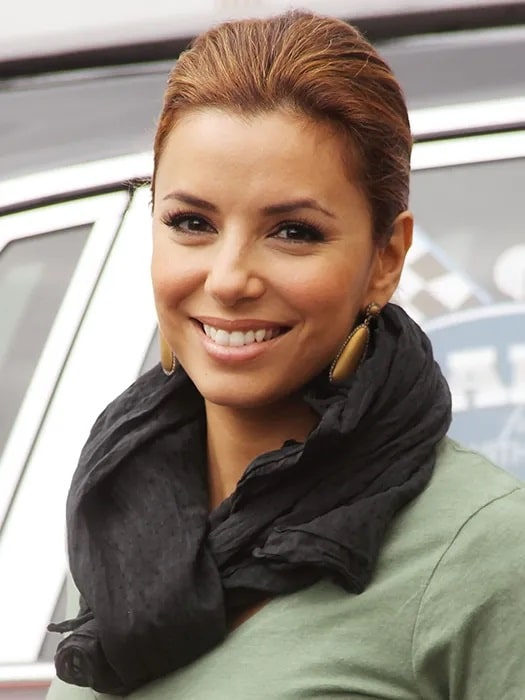 2011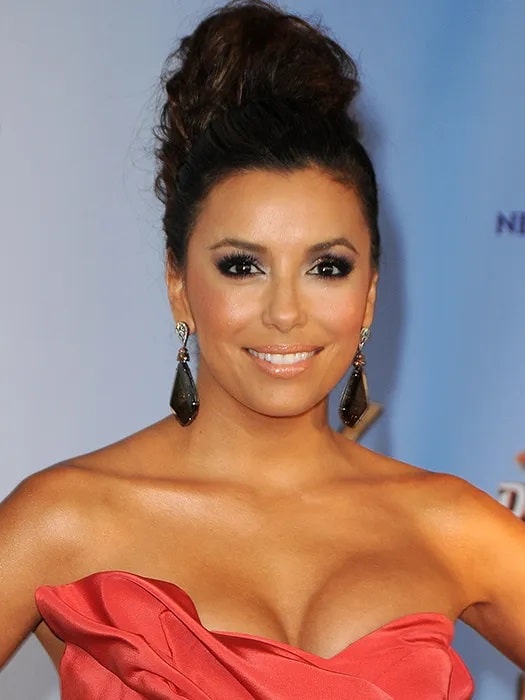 2012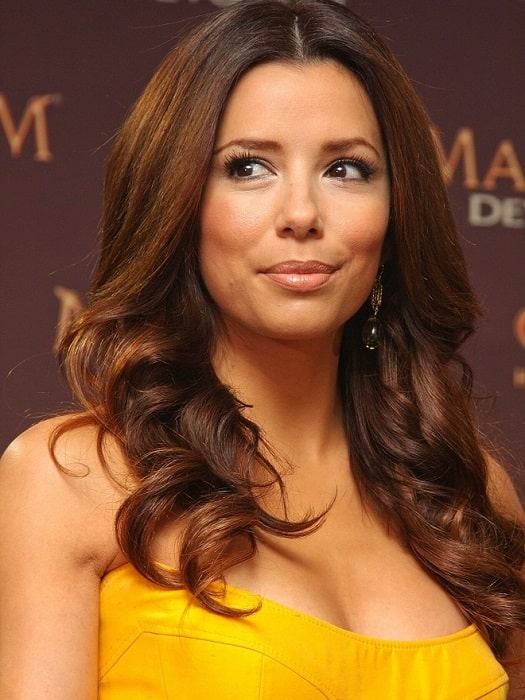 2013
2014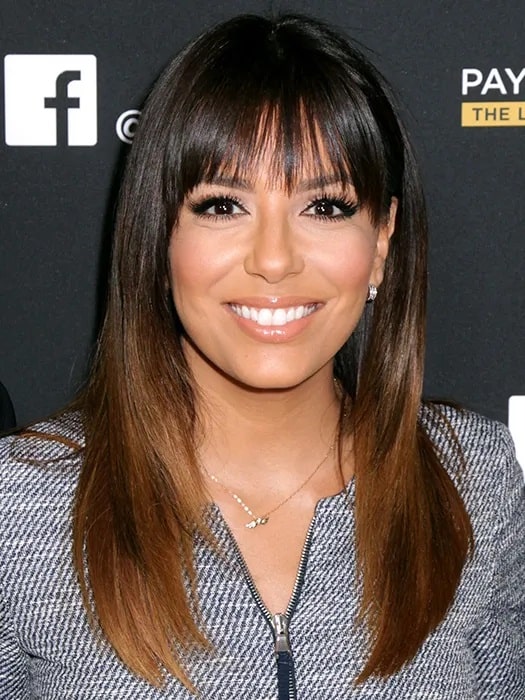 2015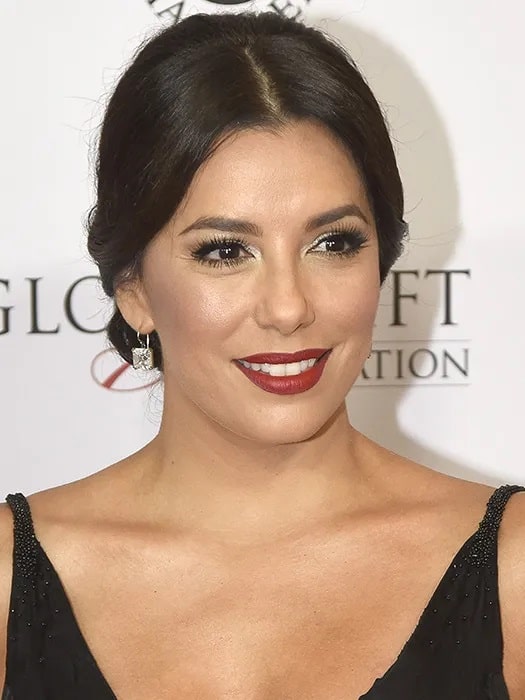 2015
2016