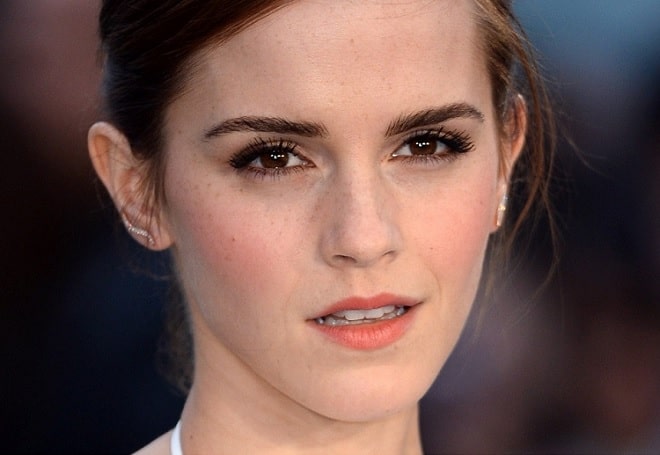 Emma Watson probably doesn't remember a time when she wasn't famous yet. The actress starred in the first Harry Potter film when she was only nine years old, and devoted ten years of her life to the incarnation of Hermione Granger, the clever and best friend of Harry Potter.
Childhood and youth
Emma Watson was born on April 15, 1990, in Paris, where she lived until the age of five. After that, she and her mother moved to Oxfordshire. By the age of six, Emma knew what she wanted to do in life: be an actress. She studied at the drama school in Oxford. If not for that, she would never have been cast in the Harry Potter franchise. Casting agents turned to her teacher, and the rest is history.
Not many people see how childhood dreams come true. Emma Watson was one of the highest-paid child film actors in the world.
Nine-year-old Emma Watson immediately charmed the casting agents. Many years have passed since the release of "Harry Potter and the Philosopher's Stone" and it was the highest-grossing film of the year.
At the time of the premiere, Emma was eleven years old. She was wearing a gray dress and a charming black fluffy accessory – she still had to find her fashionable style.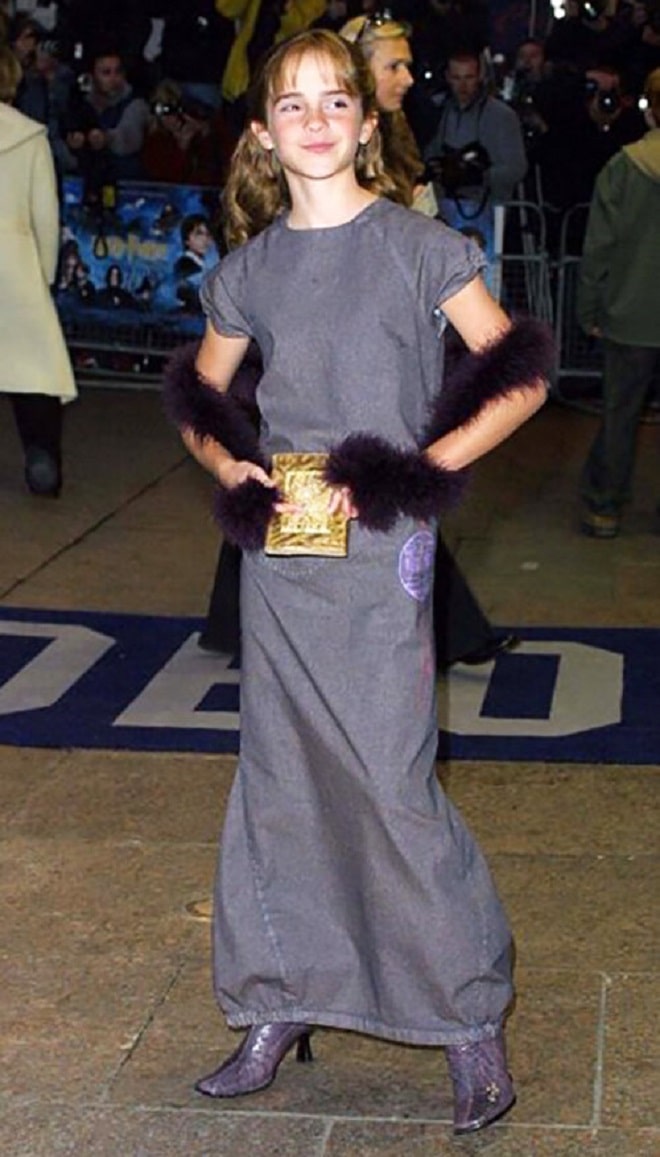 As one of the most famous teen actors, Emma Watson has quickly become a role model for countless girls and boys around the world.
In 2005, the film "Harry Potter and the Goblet of Fire" was released and Emma received her first cover for Teen Vogue, becoming the youngest person ever to appear on the cover of the magazine.
Emma really enjoyed acting in Harry Potter films, but this does not mean that she did not want to try herself in other projects.
Emma was and remains synonymous with Hermione Granger, but the aspiring actress wanted to get new roles and try herself in other roles. She starred in the BBC film Ballet Shoes (2007) and voiced one of the characters in the animated fantasy film The Tale of Despereaux (2008).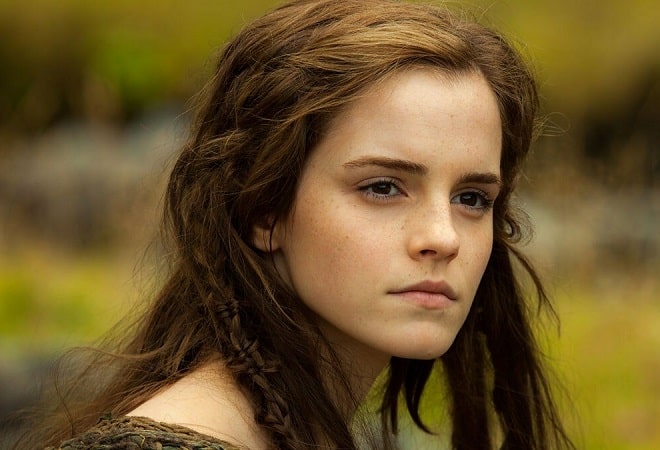 Despite her fame, Watson has always remained down-to-earth and responsive. She may be a movie star, but she behaves just like any other woman. When she was 16, she started dating her first boyfriend, Tom Ducker. Since then, she has had relationships with several other young people.
In 2009, Emma began to pursue a fashion career. First, she became the new face of Burberry and creative consultant to People Tree. Other projects followed: at the age of 21, she signed a contract with Lancome and British Elle called her a style icon.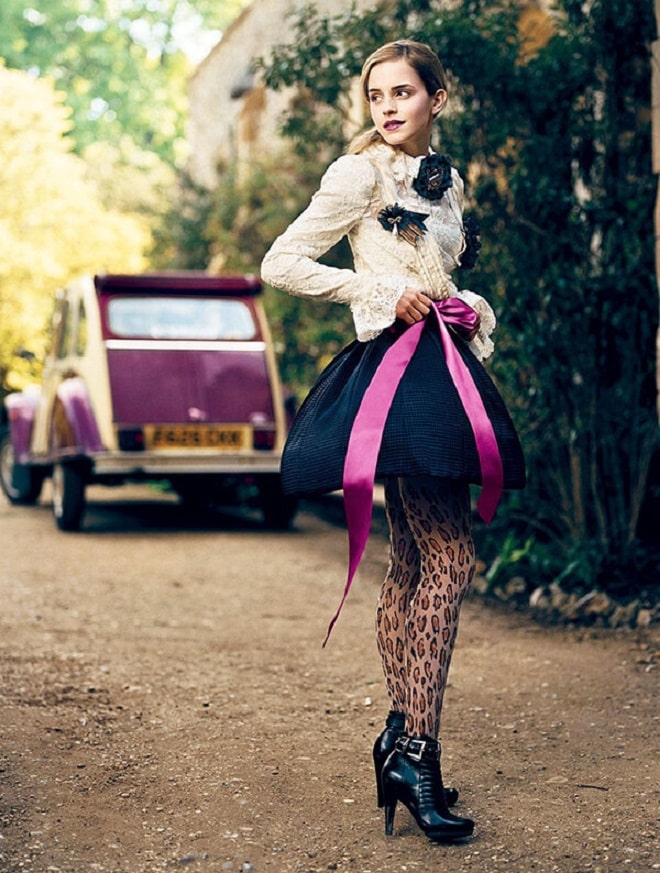 When she turned twenty, Emma cut her hair short and said goodbye to the Harry Potter franchise forever. It's time to work on films like "My Week with Marilyn" and "This is the End."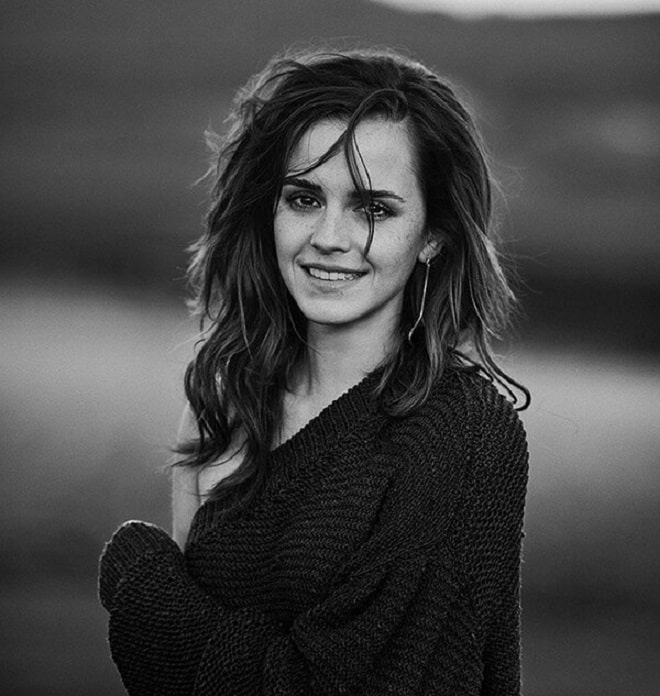 "Harry Potter and the Deathly Hallows. Part 2" remains Watson's highest-grossing film to this day. Most likely, she will never break such a record again in her life. After all, what are the chances that she'll end up in another grand franchise?
In 2012, Emma joined Ezra Miller and Logan Lerman to star in the coming-of-age drama "The Perks of Being a Wallflower", which won the hearts of countless young people around the world.
In 2013, Sofia Coppola's film "The Bling Ring" was released, where Watson played the role of Nikki, a reckless thief and lover of a beautiful life. "Our heroes", Watson says about the film, "did not want to steal.
They just wanted to pretend that they were those gorgeous beauties from the pages of fashion magazines. I think circumstances are also to blame. My heroine simply does not understand that she is doing wrong. It's like some kind of funny dream and she doesn't believe that she is capable of committing a misdemeanor at all."
Emma Watson is very similar to Belle from "Beauty and the Beast" (2017) – informed, well-read, reserved, and elegant.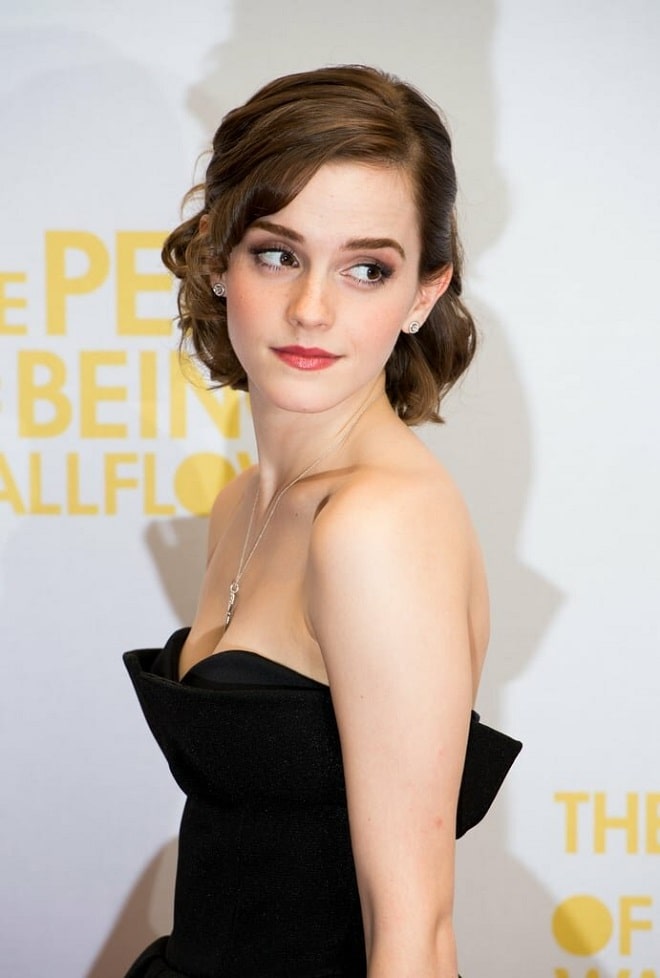 Did Emma Watson have plastic surgeries?
There is a pretty good reason why Emma is often called a model of femininity and elegance: she has turned from a plump little child into a real lady – bright, well-groomed. Yes, she is just beautiful (and extremely talented)!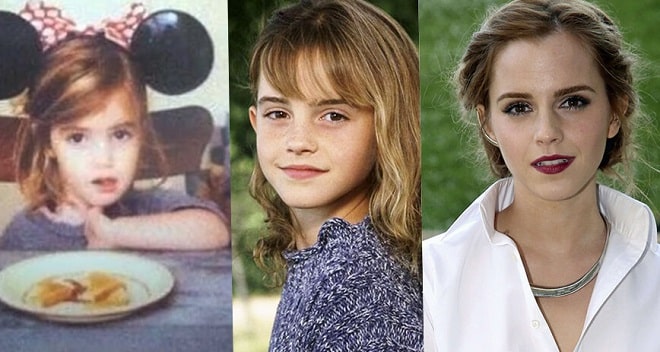 The famous actress, who advocates for gender equality, calls for loving yourself as you are, and she herself follows this rule. An interesting appearance – a scattering of freckles and slightly protruding ears – helps Emma get highly paid roles, and thin lips do not prevent her from regularly winning the title of "The sexiest girl in Hollywood".
There is no denying that Emma Watson is the epitome of charm and charm. She is so beautiful that many people think that she resorted to the services of plastic surgeons to improve her appearance. What is actually the reason that she is incredibly good: genetics or aesthetic medicine? Let's try to figure it out!
We have checked a large number of pictures of Emma Watson. This helped us find some clear signs telling us whether she had plastic surgery. So here's what we found!
Did Emma Watson have a nose job?
Take a look at the image on the left, and then at the photo on the right. Pay special attention to the nose. You'll probably notice that the nose on the left photo is wider and larger than on the right. In addition, there is a slight bulge on the upper part of the bridge of the nose, which is not present in the right photo. The actress probably fixed it with rhinoplasty.
Did Emma Watson install veneers on her teeth?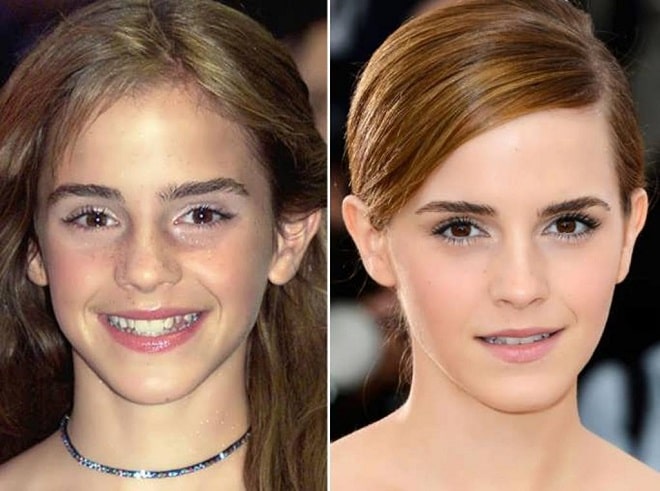 Emma didn't always have beautiful teeth – you can understand this by looking at the early photos of the celebrity. You can clearly see that she had obvious distances between her teeth, as well as a number of sharp teeth. Based on this, it can be assumed that she had dental braces and veneers installed.
In 2005, Emma experienced another success with Harry Potter. If you watched this part of the saga about an unusual boy, you might have noticed that the actress' teeth were not so even. In 2005, she used dental braces to improve her smile.
Did Emma Watson have any other plastic surgery: a boob job, facelift, botox, and filler injections?
After studying her early photos, we have not found definitive proof that this celebrity actually went through other significant cosmetic surgery on the face, breast, and buttocks.
She really didn't have any chin implants or surgical correction of facial contours. And besides, she is quite young to administer a portion of botox, so it is unlikely that there have been beauty injections in her life.
However, we don't understand why some people assume that she did lip injections? It is enough to look at the photos of the girl to understand that there are no signs that the girl enlarged them. Although looking at the upper lip, you can believe that sooner or later Emma will want to do it.
Emma looks definitely impressive, she is surprisingly slim, of course, there can't even be any liposuction. Eventually, we can see some more fat on her body.
As for the size of her breasts, frankly speaking, it is unlikely that she had breast augmentation surgery, most likely she used just a bra with a push-up effect.
However, if she really did plastic surgery – and changed her body and face, we can only applaud the talent of her plastic surgeon, because he did an incredible job – Emma looks extraordinarily natural.
What does Emma Watson look like now?
In 2021 the British actress appeared at the first Earth shot Prize environmental award ceremony, established by Prince William with the support of the Royal Foundation.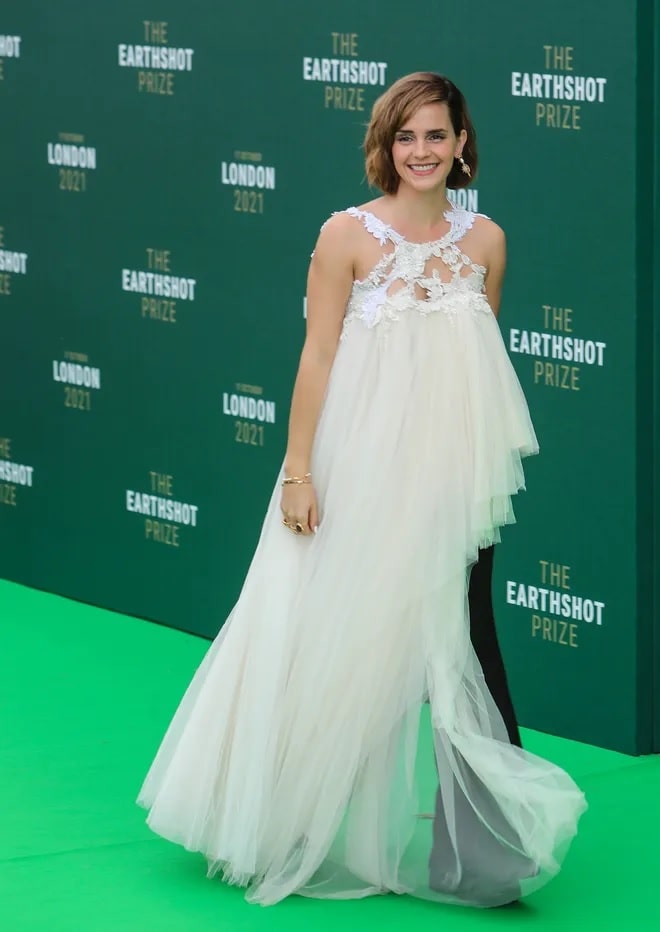 Recently, Emma very rarely appears in public and almost does not participate in the filming, so the star of "Harry Potter" attracted the attention of photographers present at the event.
Emma Watson chose an unusual outfit. She wore a white asymmetrical puffy dress with an open back, sewn from ten recycled wedding dresses. The movie star complemented her look with black bell-bottomed trousers and boots with rough soles.
The actress was given natural makeup, which emphasized her natural beauty. Emma's short hair was styled on one side, which was in harmony with the outfit.
Emma Watson takes a very active public position. She takes part in the struggle of women for their rights, is a UN goodwill ambassador, and supports environmental conservation activities. The actress also supports conscious fashion and collaborates with eco-friendly brands.