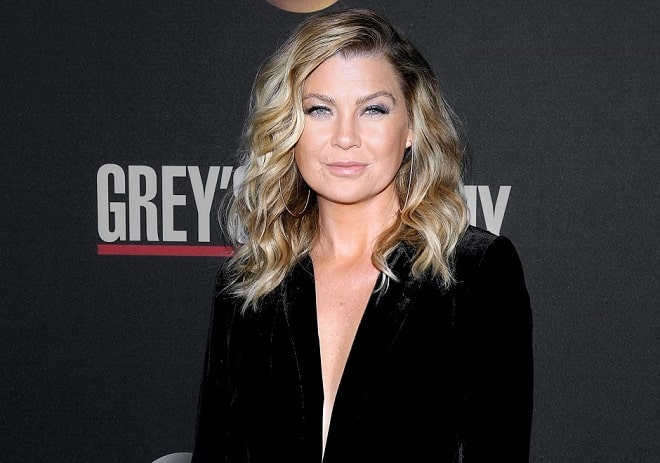 The star of the TV series "Grey's Anatomy", mother of three children, model, and actress Ellen Pompeo looks incredibly young and fresh but denies that resorted to the services of specialists in the field of aesthetic medicine and cosmetology. Fans are sure of the opposite and are trying to find irrefutable evidence of plastic surgery in the photos before and after.
Ellen Pompeo in her youth and now
The girl was born in the United States. She has Italian and Irish roots and was brought up in the European style in the strict traditions of Catholicism.
Modest Ellen was a shy child, and at school, she was often teased with the offensive nickname "pencil" because of her thinness and too tall height. Later, when she moved to New York and started modeling, this appearance became her clear advantage.
Soon after the first commercials, Ellen received offers to work in the film industry, and the girl gladly accepted them. Her debut in 1996 was a role in the TV project "Law & Order".
Then she moved to Los Angeles and dreamed of a film set and new movies. But for a while, the pretty blonde was content with occasional appearances in the frame, and then starred in such famous films as "Moonlight Mile", "Catch Me If You Can" and "Daredevil".
However, the real fame came in 2005 after the TV series "Grey's Anatomy". Viewers have watched with rapture the fascinating story around her personal life and career.
Now Ellen devotes a lot of time to her family, raises three children, and occasionally appears in commercials.
In addition, Pompeo often attends social events and shows off his luxurious body in revealing dresses. At the same time, she claims that she has never dieted, and the ideal figure is a successful win in the genetic lottery. Most likely she just does not want to give away all the beauty secrets.
In 2019, Ellen Pompeo celebrated her 50th birthday. The star of "Grey's Anatomy" looks incredibly young, so fans have little doubt that she did plastic surgery.
Did Ellen have a facelift?
If Pompeo had a facelift, then most likely it was a high—quality professional endoscopic lifting of the upper and middle third of the face.
Such suspicions among experts cause a toned shape face, despite the fluctuations in weight after pregnancy, unnaturally high cheekbones, raised eyebrows of a celebrity, and a perfectly smooth forehead.
Ellen herself strongly denies any plastic surgery.
It is possible that the actress for a long time regularly visits a cosmetologist and takes courses of injections of fillers based on hyaluronic acid, and uses botox. Perhaps this set of procedures allows her to maintain a clear face shape, fresh elastic skin, and volume lips.
Despite the fact that Ellen looks natural and young for her age, fans are trying to find traces of plastic surgery.
Some note that Ellen's cheekbones were raised and her cheeks were tightened, as a result of the shape of the face as a whole, changed a little. And age-specific wrinkles became less pronounced.