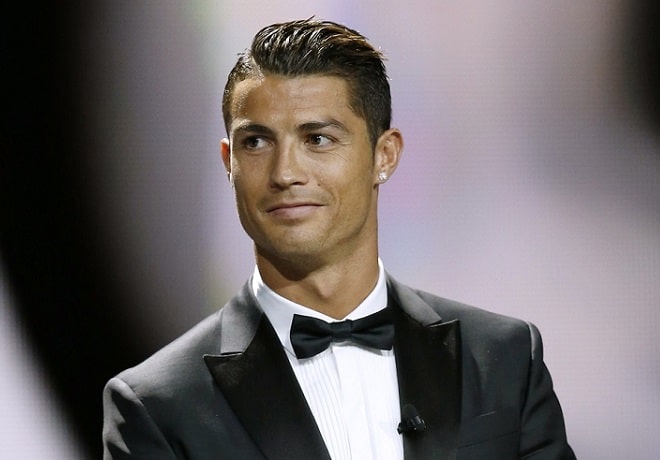 Cristiano Ronaldo has the status of a style icon and a sex symbol. He is very careful about his appearance. But he wasn't always handsome. In order to achieve such an ideal appearance, Ronaldo had to spend more than one million.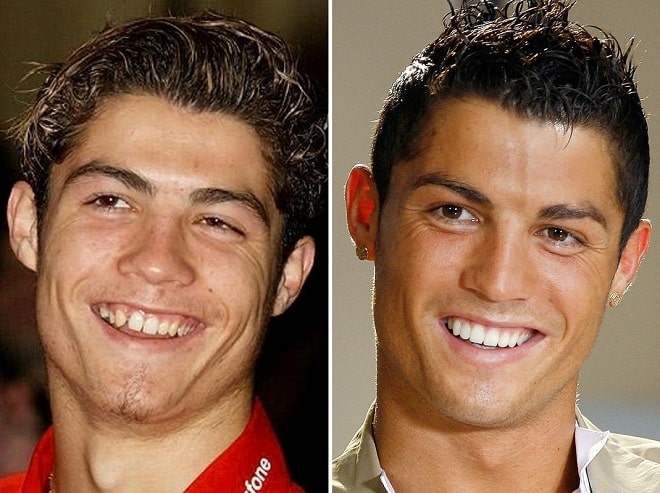 Before:
Cristiano Ronaldo was born on the island of Madeira, in the city of Funchal on February 5, 1985. The famous Portuguese footballer, like all young and enthusiastic athletes, did not care much about his appearance: he wore the most ordinary hairstyle, did not think about the health and beauty of his skin, his teeth were far from ideal, and he did not pay attention to the yellowish color of his teeth.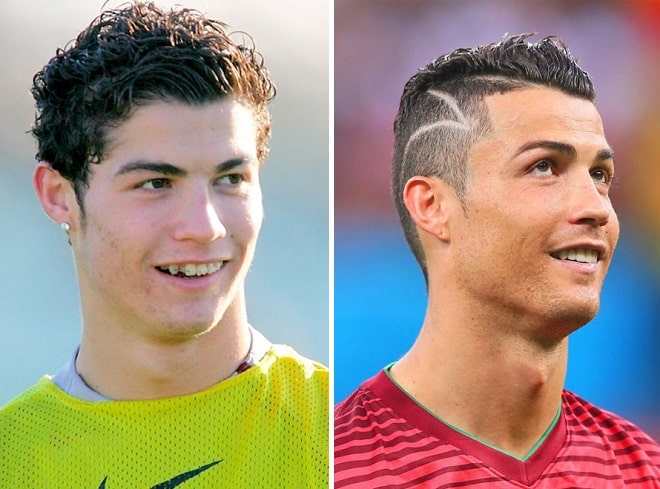 After:
With the development of his career, Ronaldo became more and more beautiful. Of course, plastic surgery was not without it. The footballer had a rhinoplasty and probably corrected his chin. Now you can't find fault with Cristiano Ronaldo's appearance. Of course, among the specialists who worked on Ronaldo's image, there was also a dentist who helped fix crooked teeth with braces and then installed veneers. The results of the transformation were not long in coming. The star was noticed not only by famous brands, but also by model Irina Shayk. Probably, she could not resist the charming smile of a football player.
Many are sure that the forward has turned to plastic surgeons many times. At the end of 2015, it became known that he had a nose job. After rhinoplasty, his nose bridge became noticeably narrower.
And also probably the athlete does not refuse injections of fillers, correcting lips, cheekbones, chin, as well as injections of botox, smoothing wrinkles.
Well, plastic surgery obviously did him good. His efforts were not in vain, today Cristiano is rightfully considered one of the sexiest men on the planet.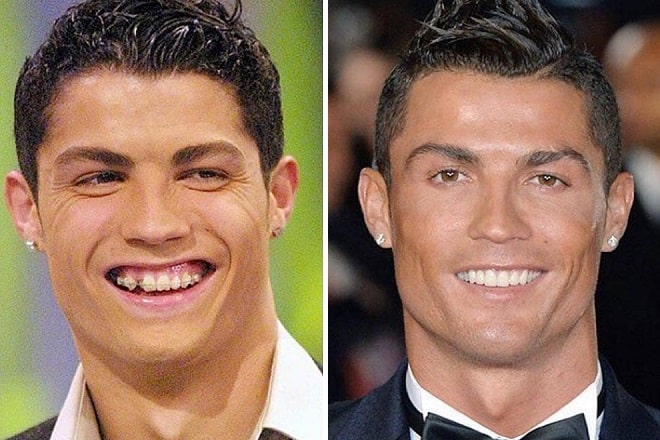 The footballer often changes hairstyles, each time striking fans with a new haircut. But lately he has become more reserved.