Coco Austin is the owner of the most beautiful butt on the planet. Nicole "Coco" Austin is an American dancer, actress, model and famous personality on the Internet.
Coco Austin in her youth and now
The model was born on March 17, 1979 in Tarzana, California, and grew up on the Palos Verdes Peninsula. Her maternal grandparents were born in Serbia, so Coco Austin has Serbian roots.
The girl also has a younger sister, Christie Williams, and three younger brothers. One of her brothers as a child called Nicole incorrectly, pronouncing "Coco". This nickname stuck with her, and soon the whole family called her that. The girl, along with her parents, brothers and sisters, moved to Albuquerque, New Mexico at the age of 10.
Coco Austin was a tomboy at heart, she loved to ride all-terrain vehicles and play football, and she also had a certain style of clothing. At a young age, Nicole became interested in dancing (tap dancing, ballet).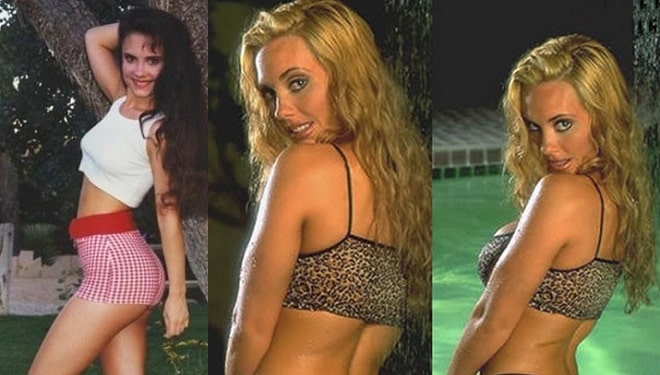 Nicole has been working as a model since she was 14, but her career went up after breast augmentation. Playboy parties, striptease, natural popularity among rappers…
At the age of 18, Coco Austin began acting in swimwear, underwear, exposing her body for calendars and catalogs. In 1998, the model won the Miss Ujena contest in Mexico. In 2001, Coco Austin performed at events and parties at the home of the former founder of the popular Playboy magazine in Los Angeles.
The actress began acting in low – budget films with an R rating. Then Nicole began to appear in various shows and TV series. In 2008, she could be seen in Playboy magazine. Coco Austin has starred in many films. The girl coped well with her roles and clearly shows off her talent.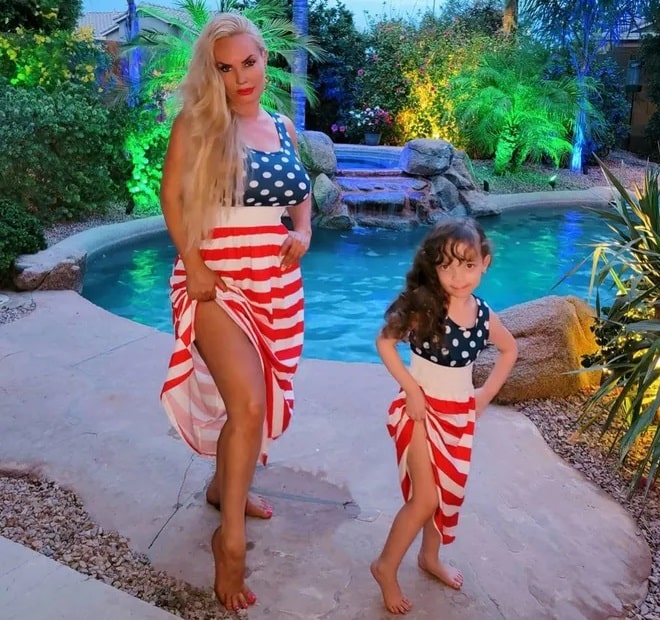 In January 2002, Coco Austin married rapper and musician Tracy Murrow. In 2015, the couple announced that they had a daughter, Chanel.
Plastic surgery
Coco looks very impressive. The girl attracts the attention of many paparazzi with her forms. She also received the title of "The most beautiful butt on the planet", so there is always a lot of noise and gossip around her.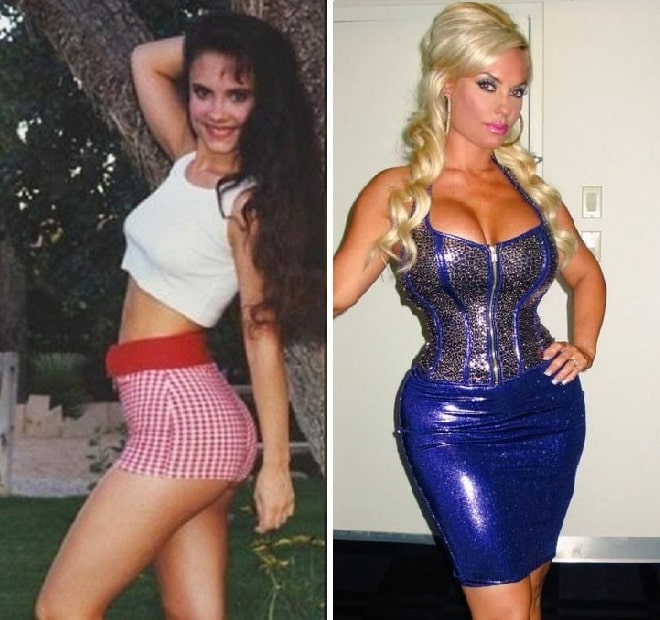 Suspicions began to appear that Nicole had an operation to enlarge her buttocks, but the model denies this, wondering that people do not believe her. However, Austin honestly admits that she had breast augmentation surgery.
In fairness, plastic surgery alone will not achieve such a body. Coco is seriously engaged in fitness and in her youth won the title of Miss Ujena Fitness in Mexico.
Nicole Austin completely denies buttock augmentation with plastic surgery. Breast augmentation – yes, and everything else, according to Coco, is genetics and sports.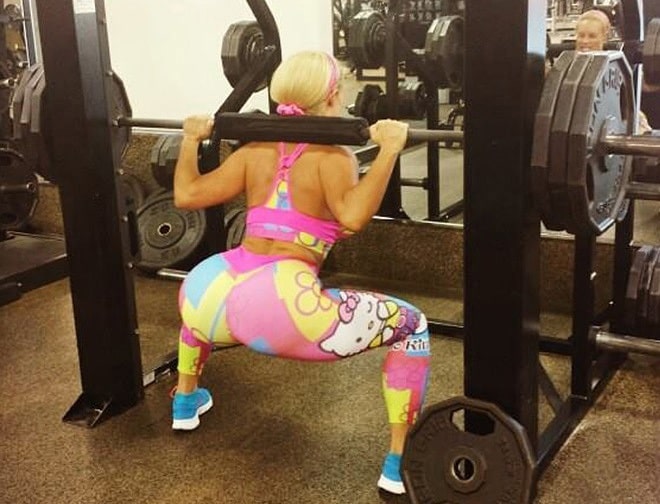 "First of all, look at my hips. Don't they match the buttocks in size? I've never had skinny thighs and a big butt. My buttocks are a natural extension of my thighs. Why do I need implants? Another thing is, you must have the appropriate genes. I've always been athletic and a little chunkier than other girls. Therefore, when I train, including with free weights, I gain muscle mass very quickly, it grows, even if I just lift a pencil. I go to the gym and am really very proud of my glutes. Many people have pumped-up butts, but I was able to achieve volume in the upper part of the buttocks, and this makes my ass bulge.
I do squats and lunges regularly, a lot. I want to be sure that my ass will always remain strong and will not sag.
I gained weight and gained it in the right places. I've become a little denser."
"Gained weight in the right places"? Alas, this does not happen… Let's agree that until 2010, the shape of her loin was most likely really completely natural — the most natural extension of the hips.
But later – hardly.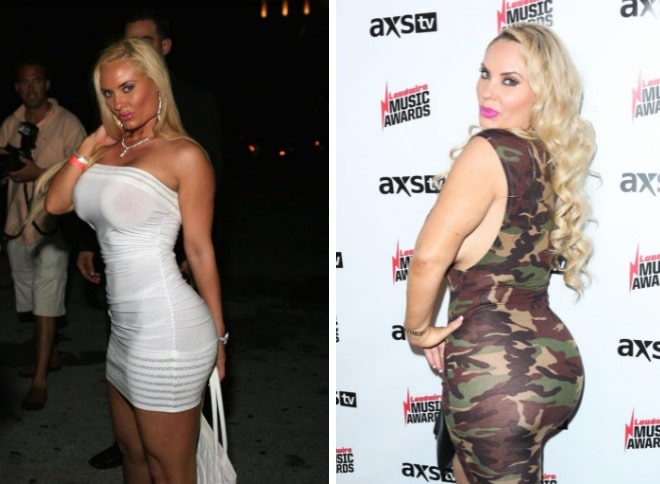 Like Kim Kardashian, Nicole underwent an X-ray and ultrasound examination as part of the TV show to prove that her buttocks do not contain implants. But neither X-ray nor ultrasound will show traces of the popular fat grafting operation (or buttock lipofilling), during which your own fat is pumped out, for example, from the waist area and pumped into the butt area.
Judging by the irregularities on the abdomen, liposuction was, well, why throw out the yellow gold – fat – when you can move it to the buttocks?
Coco's figure has acquired grotesqueness and monumentality.
But the husband is happy. An African-American rapper and a buxom, cool-haired blonde are very organic.
Nicole's photos on the Internet always collect a lot of negative comments. But Coco doesn't care.