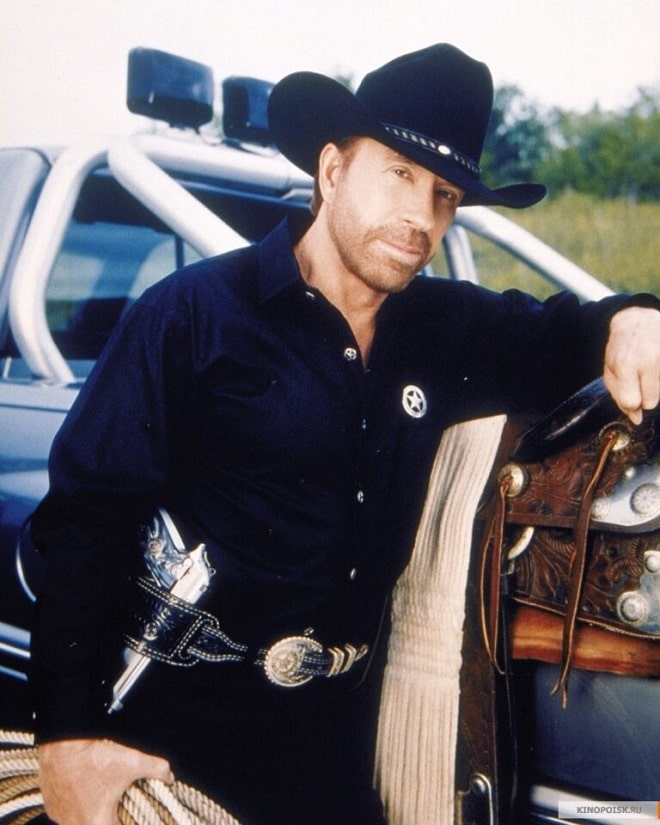 Chuck Norris is an American actor who starred in action movies, where his talent and athletic training were in demand. Chuck glorified his name as a talented actor, an unsurpassed martial artist. During his creative career, he managed to star in many action films.
His name became a household name: Chuck Norris means "Walker, Texas Ranger", brave sheriff, a real man. And even the fact that in 1998, 58-year-old then Norris had a facelift did not reduce the actor's masculinity in the eyes of fans. Because everyone knew that this man was capable of the impossible — to turn back time.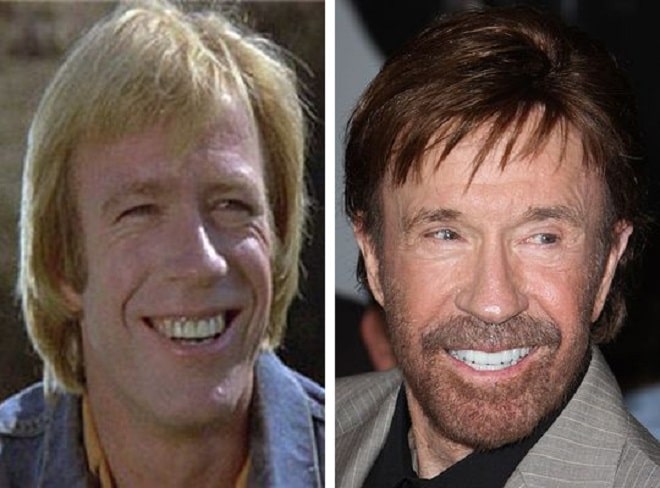 The famous actor and karateka has been maintaining his smile in perfect condition for many years.
Before:
The famous actor was born on March 10, 1940. The blood of two peoples mixed in his veins – the Irish and the Cherokee Indians. Life did not spoil little Norris with gifts. His father drank and beat, a large family traveled from town to town in an old van in search of work and barely made ends meet.
Chuck Norris dreamed of becoming an athlete or a policeman in his youth, so he consciously enlisted in the Air Force and mastered martial arts during his service in Korea. This played a key role when he was invited to shoot a movie.
Chuck made a rather bright debut, but his first filming was not always successful: the young man quickly realized that fighting skills alone were not enough for filming in a movie, so he signed up for acting courses and began to work hard in this direction. In addition, his teeth clearly did not meet Hollywood standards, so he turned to the dentist to make his smile look good in the frame.
After:
Efforts to create an image and acting lessons were not in vain: soon Chuck Norris became a prominent figure in the film industry, well, after the release of the series "Walker, Texas Ranger", he received the status of a world star at all.
As for his teeth, they have been looking immaculately snow-white for many years thanks to crowns and veneers, so it's safe to say that Chuck Norris's strength is not only in his fists, but also in his smile.