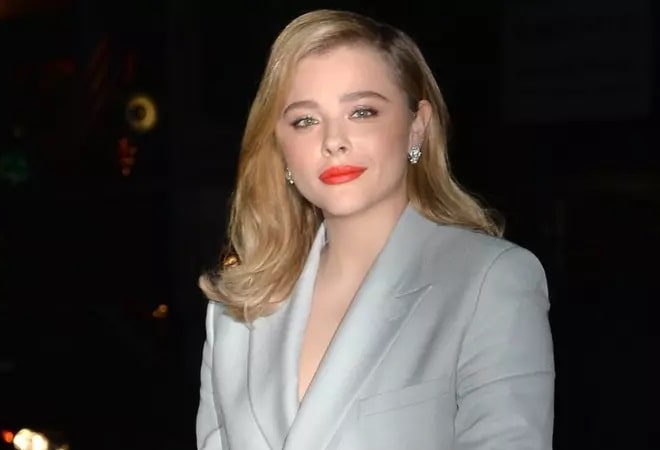 Chloë Grace Moretz is an incredibly talented actress. She received great success after the role in the comedy film "Kick-Ass". At a young age, she had already reached great heights in cinema and began to acquire fans when she was very young.
How did Moretz look in her youth and how has her appearance changed now? Did she have plastic surgery?
Childhood and youth
The girl was born in Atlanta on February 10, 1997, but she did not live there for a long time. At the age of five, the baby moved to New York with her mother and older brother Trevor. Chloë's parents have worked all their lives in the field of medicine, and are quite famous people in their circle. Chloë's mother is a nurse, and her father is a plastic surgeon.
But Chloë decided from early childhood that she did not want to follow in her parents' footsteps. The desire to become an actress appeared after she watched her older brother Trevor, who was an authority for her. Trevor Moretz dreamed of becoming an actor, he became a student at the School of drama art. Chloë at that time helped him with memorizing lines, which greatly spurred her interest in cinema and acting. Unfortunately, Trevor never became a Hollywood star.
At the same time, Chloë became interested in the profession of an actress, following her brother begins to go to acting courses, which radically changed her life.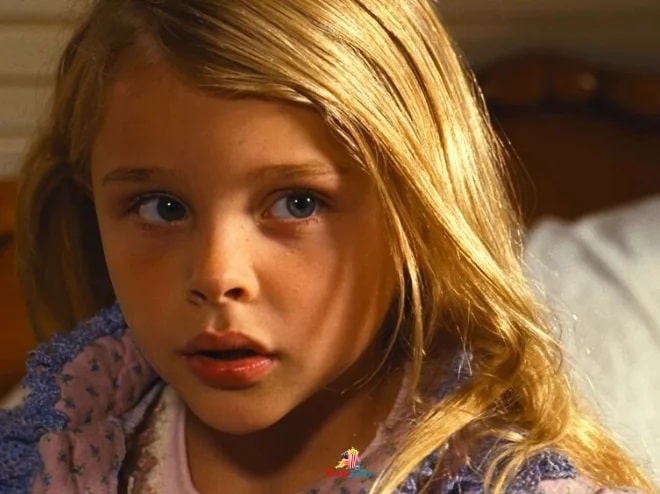 The girl quickly became interested in the producers, thereby securing invitations to various auditions and auditions. Soon success came to her!
Chloë Grace Moretz gets her first role at the age of seven, appearing in a couple of short episodes in the popular TV series "The Guardian". This episode from her life gave a tangible impetus to building a brilliant career as an actress.
This was followed by offers to shoot in TV series and movies. Until 2010, Chloë starred in cameo roles in the TV series "My Name Is Earl" and "Desperate Housewives", and also appeared in the movie "Big Momma's House 2". The success and world fame of Moretz brought the role of Mindy in the movie "Kick-Ass".
Plastic surgery
In her interviews, Moretz has repeatedly said that she was dissatisfied with her figure. At the age of 16, the star seriously thought about plastic surgery. She wanted to do breast augmentation and adjust her chin. But then her mom dissuaded her from these actions.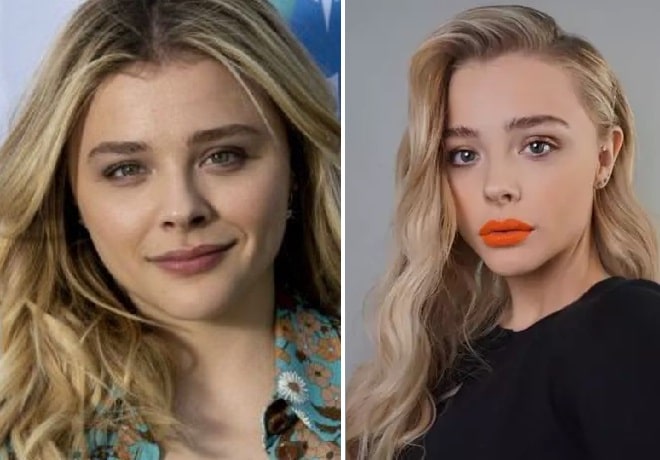 In February 2019, Chloë appeared at her brother's birthday party much thinner. In addition, fans noticed the narrowed, raised nose of the star and suspected her of having a nose job. Moretz herself denies rhinoplasty and says that all the changes in her appearance are related to weight loss and makeup.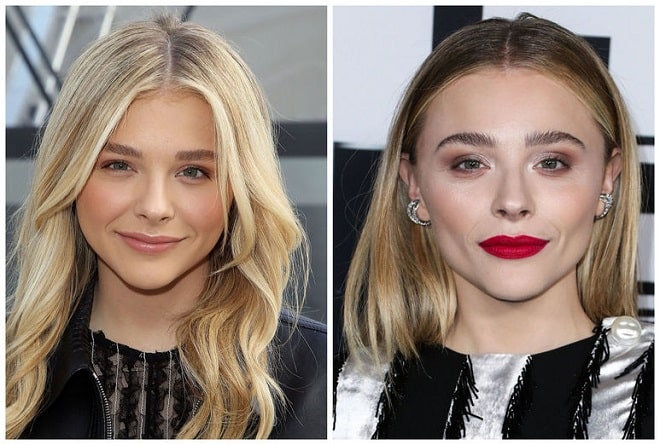 Until recently, Chloe Grace Moretz's face was childishly rounded, but later the photos show the characteristic hollows under the cheekbones. It seems that the actress has removed the lumps of Bish and suddenly began to look older.
Although the removal of Bichat lumps is no longer as popular as a few years ago, there are still those who do this operation. Plastic surgeons warn: by removing these small fat deposits, the middle third of the face can be deprived of support, and after a while it will "slide" down.
But the star took a chance! Apparently, she really wanted to get pronounced cheekbones and hollow cheeks.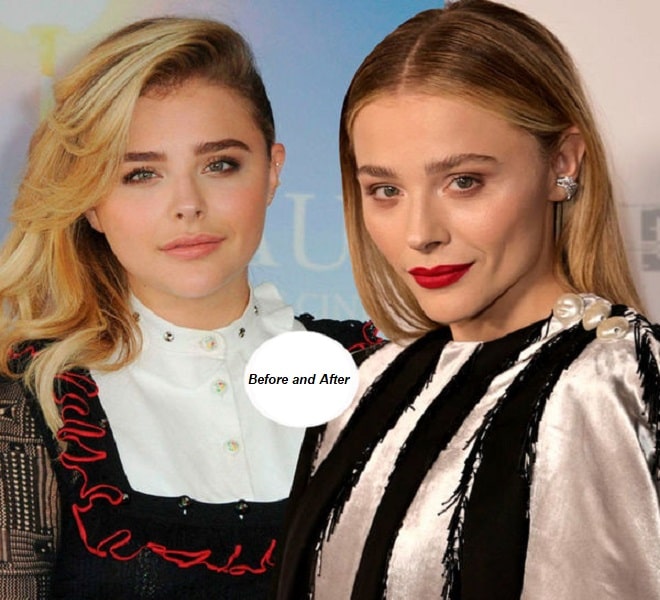 Teeth
Even in her childhood, Chloë fixed her teeth, and her smile changed significantly.
Before:
There are problems with a smile in Moretz's childhood photos: unevenly growing teeth and a gap between the front teeth.
After:
Obviously, the parents made sure that their daughter's smile was Hollywood on the red carpet. The photos of an adult Chloë show that the problems with the smile line have been partially solved. Most likely, as a child, the girl wore braces that corrected the bite. In addition, the actress regularly does whitening to make the tooth enamel look beautiful and healthy.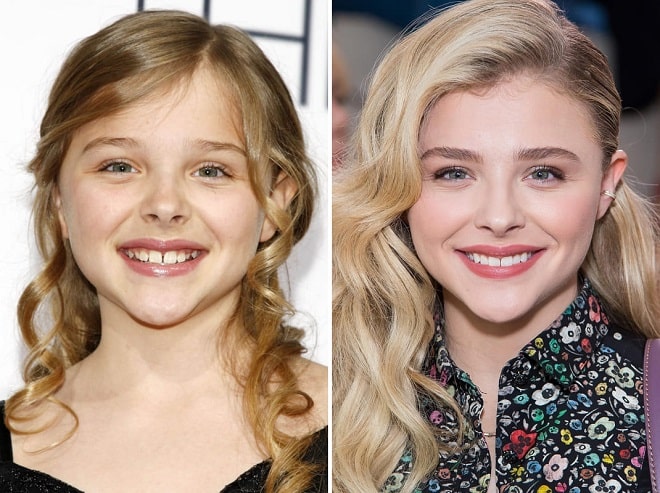 Shocking outfits
Moretz's outfits at social events are striking in their bad taste. The star has repeatedly been included in the collections of the most poorly dressed celebrities. The actress often chooses bright and strange images or those clothes that unsuccessfully emphasize the features of her figure.