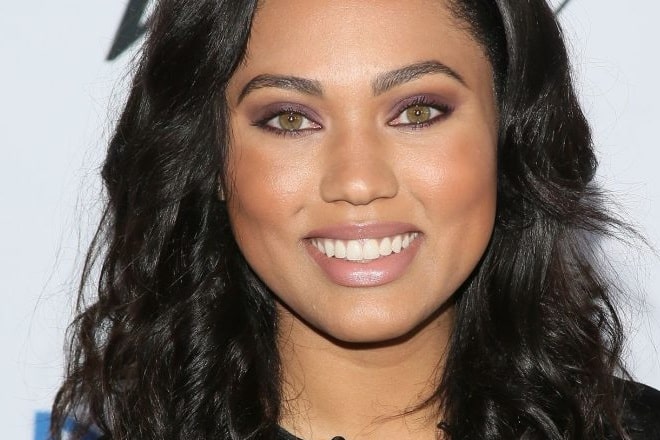 The wife of an NBA superstar basketball player, cookbook author, TV presenter, model and actress Ayesha Curry was also included in the list of celebrities who had unsuccessful plastic surgery.
Did Ayesha Curry do boob job?
Ayesha spoke frankly about the unsuccessful breast augmentation and implant removal surgery. In an interview, Curry said she regrets her decision to have surgery after the second birth.
"I had postpartum depression, so I made a rash decision. I just wanted to lift my breasts, but I came out of the operating room with these big tits that I didn't need. This led to the fact that I became depressed because of my body, I had the most poorly made breasts on the whole planet," Curry explained.
In addition, the celebrity offered his support to Chrissy Teigen. "Life will change, you'll love it," she wrote to the model in a comment on Instagram. "I had my implants removed last year. They made me sick."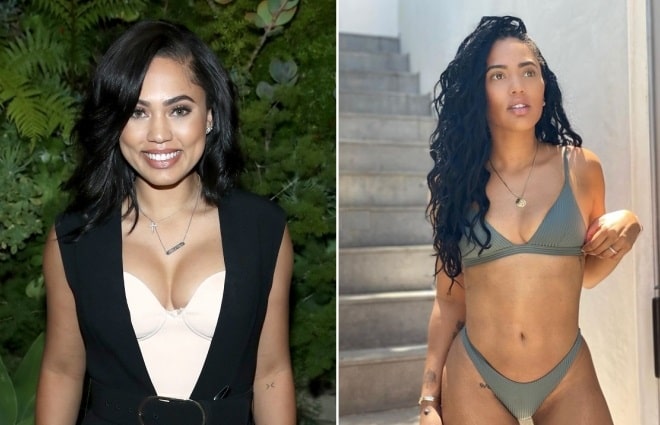 Did Ayesha Curry do rhinoplasty (nose job)?
Many people believe that Ayesha had a nose job. Comparing the photos "before" and "after" the alleged operation, it seems that her nose has become a little thinner and has a sharper tip than before. But maybe it's just a successful makeup that visually makes the nose thinner. Curry herself did not comment on the rumors about rhinoplasty.
Did Ayesha Curry do liposuction?
Ayesha showed off her toned body in a grey bikini in Instagram photos.
"It took me quite a while," she wrote in the caption.
Curry's fans were delighted and showered her with all sorts of compliments. However, some skeptics suspected her of having undergone liposuction.
The celebrity later said that she managed to lose weight and get a perfect body after the birth of three children with the help of diet and exercise.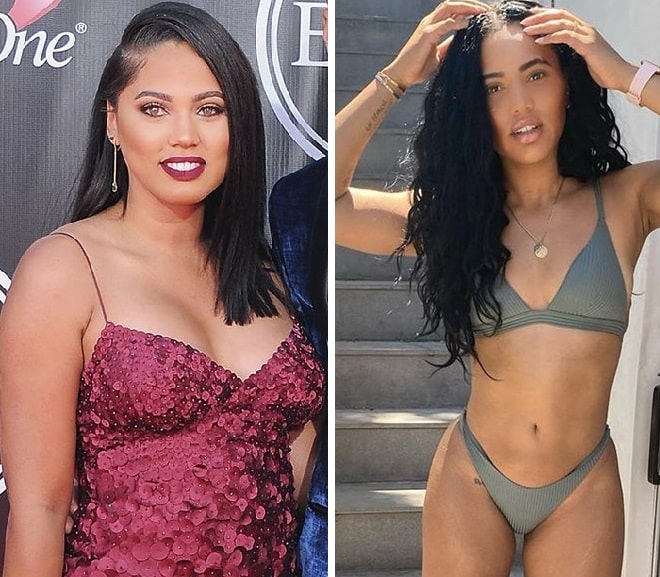 Other operations
In 2018, she underwent thyroid surgery. Nothing is known about other plastic surgeries, including buttock lift, facelift, blepharoplasty (eyelid surgery), botox, cosmetic injections of fillers into lips and cheekbones at the moment.